Mini CCT LED controller for aluminium profiles - Touch | 12-24V | 2x3A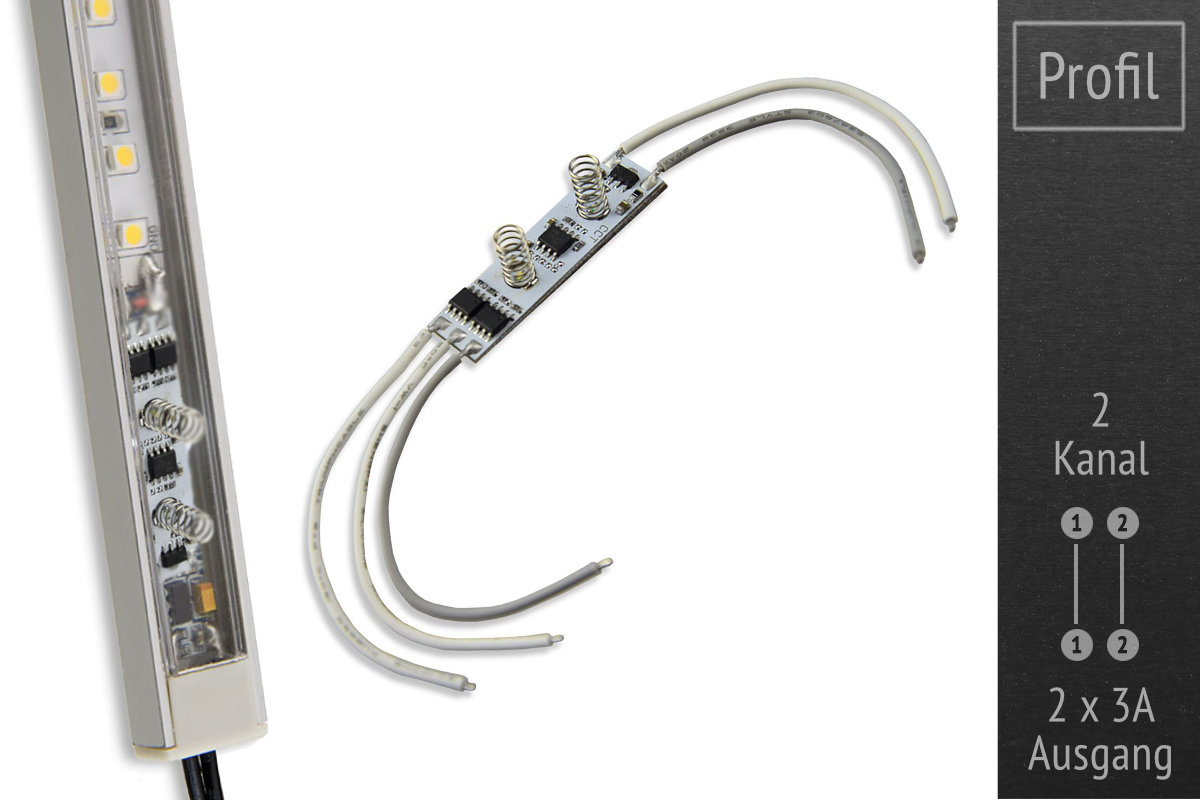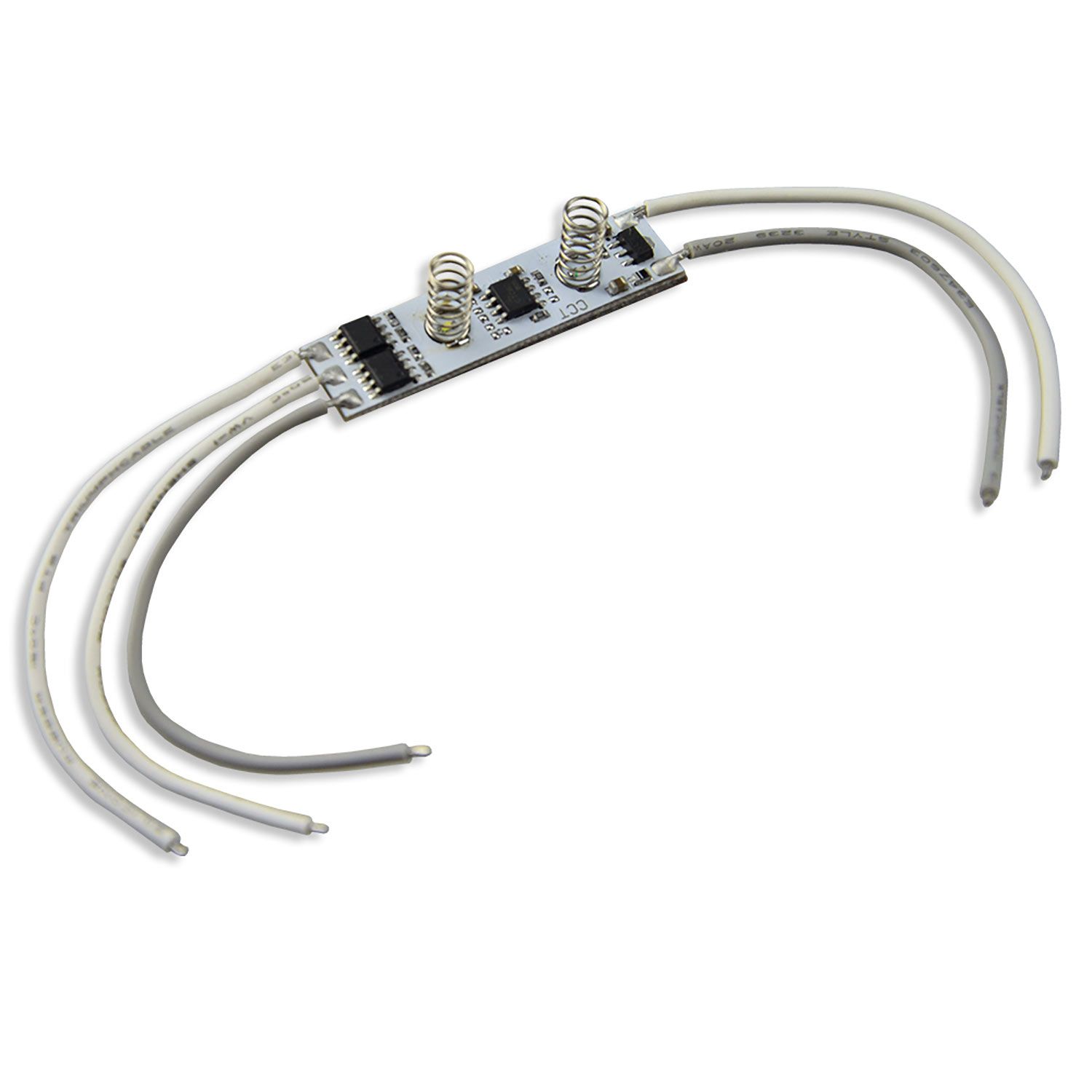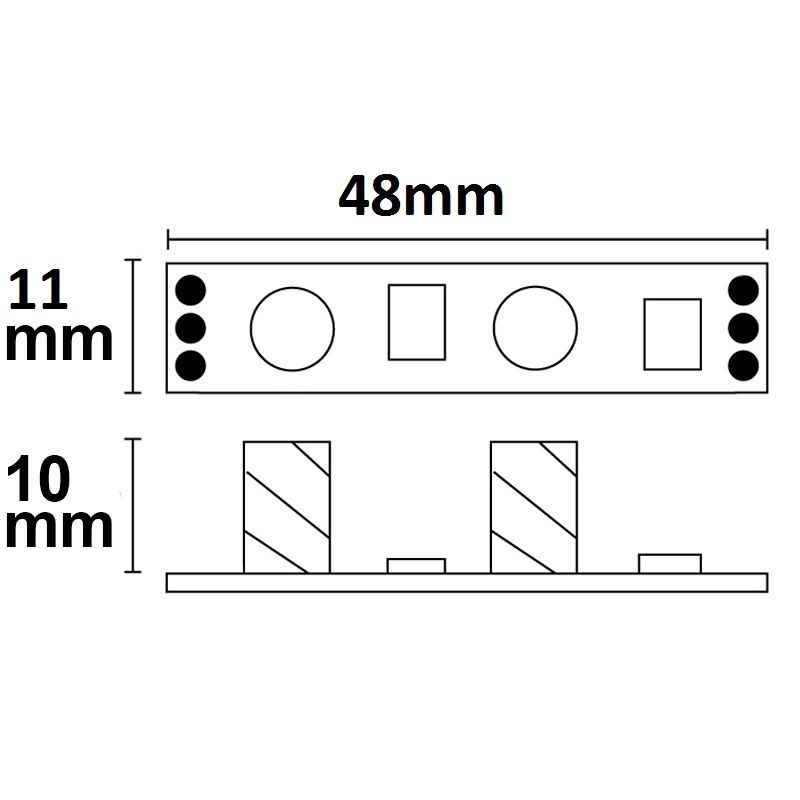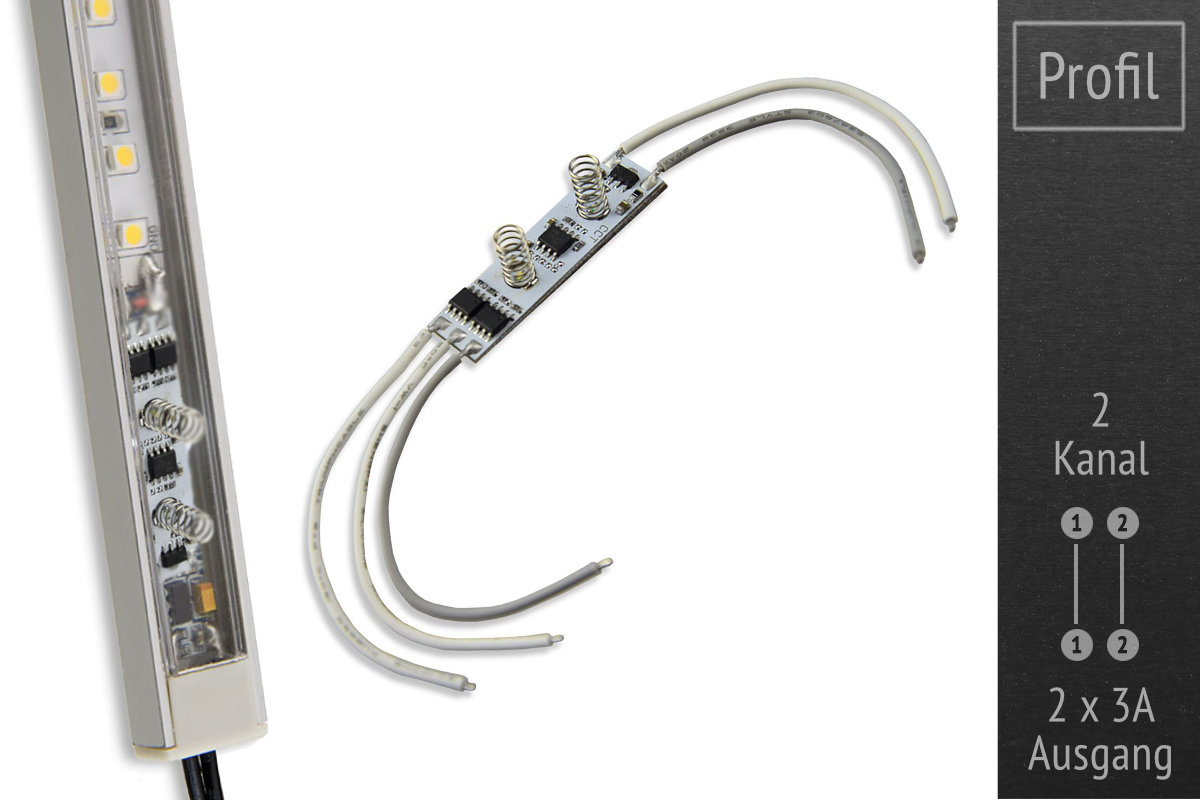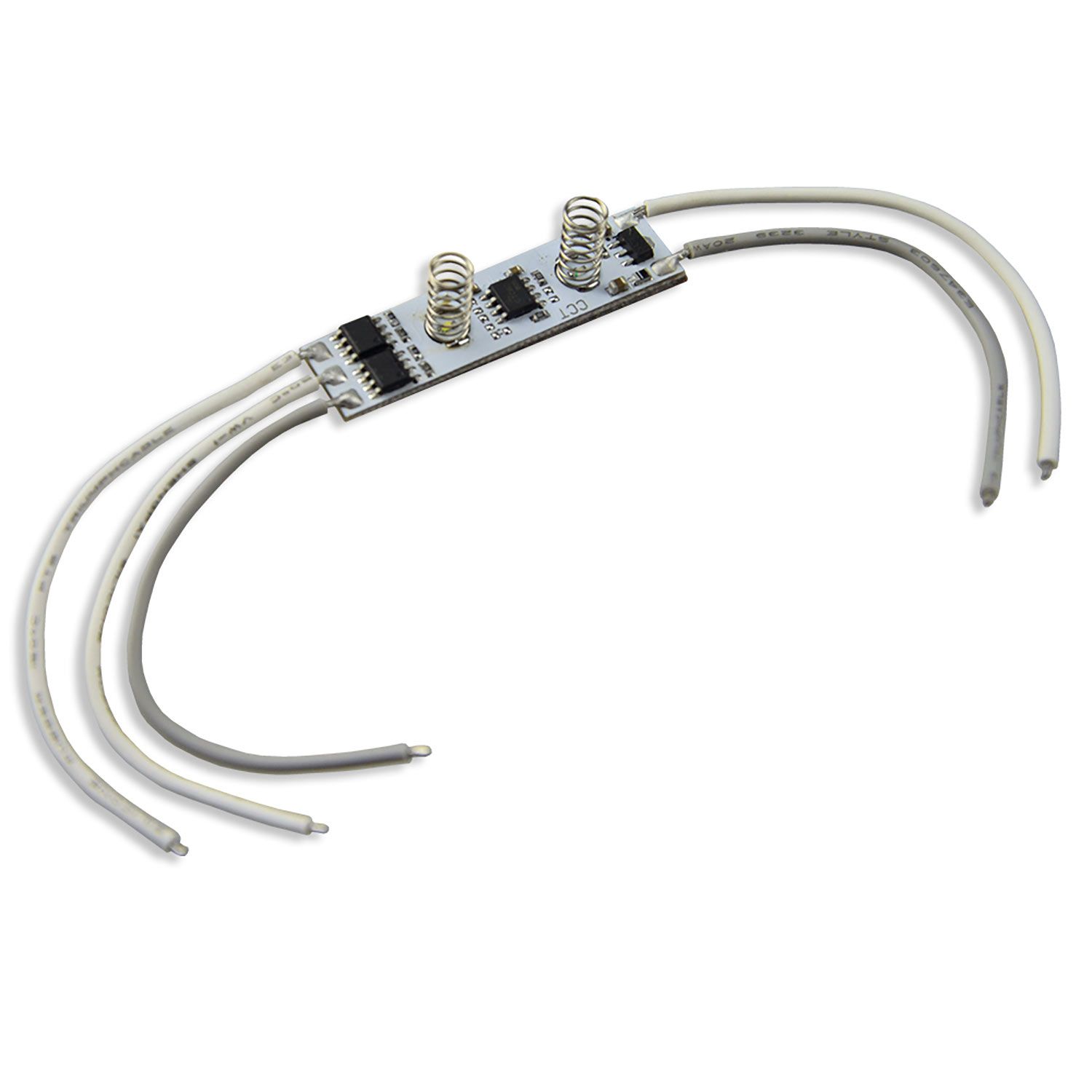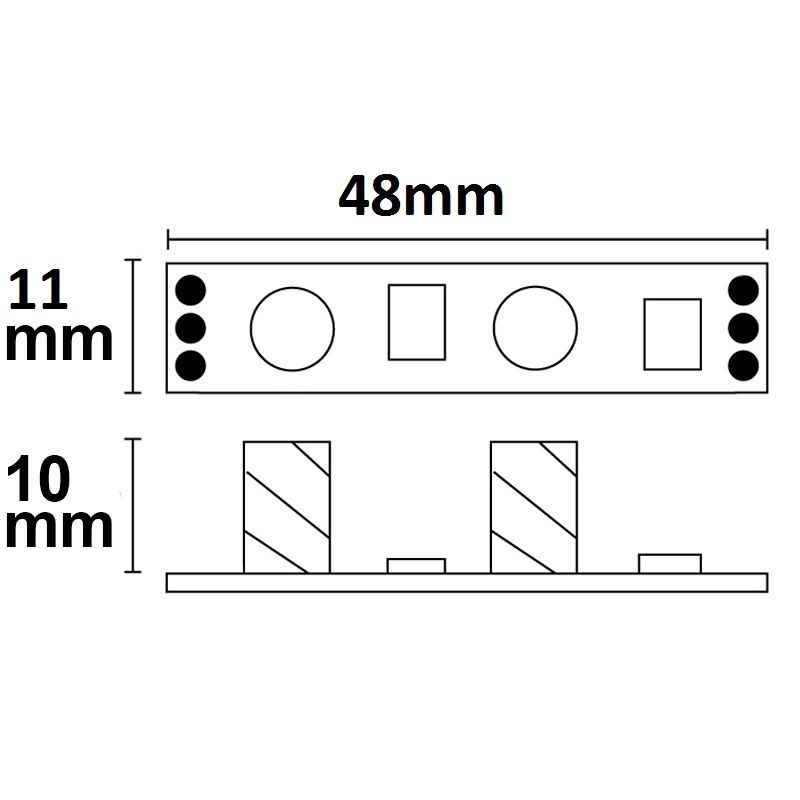 Available, delivery time: 3-5 days
This mini CCT controller is only 11mm wide and can, for example, be installed directly in an aluminum profile. At the point where the springs of the controller touch the profile cover, the light can be switched, dimmed and changed in color temperature by touching the cover with a finger.
With spring 1, a short touch switches the LED light on and off. A long touch dims the LED light up and down - always alternating. With spring 2, the color temperature of the light is changed - assuming a corresponding CCT LED strip.
The springs react sensitively even through the cover. A small LED inside the spring marks the corresponding spot for touching well even with opal covers. The mini CCT controller remembers the last setting even in case of power loss, so you can combine it with a normal on/off switch.
Dimensions: approx. L48 x W11 x H10mm
Usable for profiles with an inner height (distance to cover) of min. 5 - max. 10mm.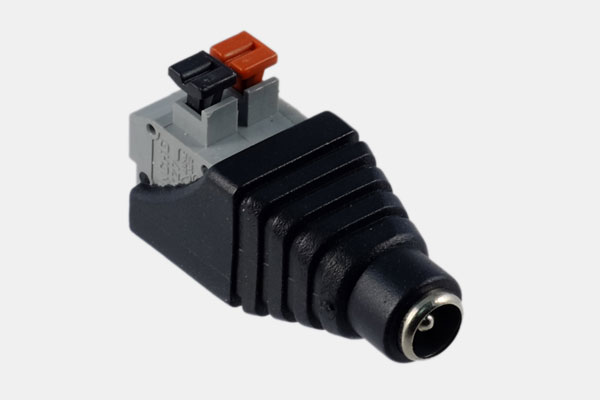 Barrel socket 2,1/5,5mm, spring terminal
Barrel socket as counterpart for DC connection power supplies or similar with spring-loaded terminals for connection cables up to max. 2.5mm², quick assembly possible. Max. current: 3A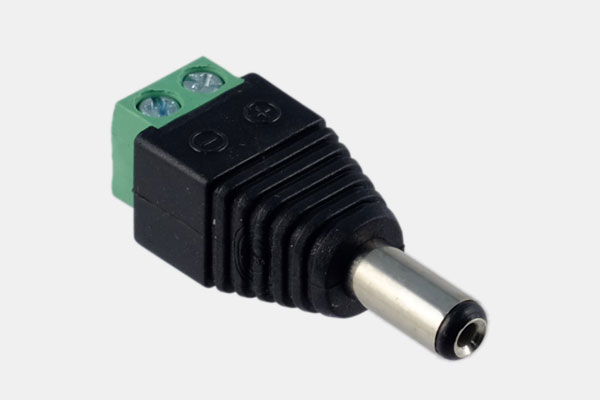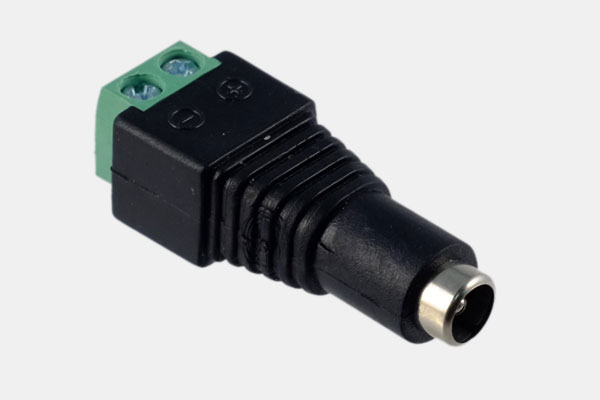 Barrel socket 2,1/5,5mm, screw terminal
Barrel socket as counterpart for DC connection power supplies or similar with spring-loaded terminals for connection cables up to max. 2.5mm².Max. current: 3A