LED-Neonflex
LED Neonflex continuous rows where no individual LEDs are visible.
Variants:
warm white, neutral white, cool white
RGB Neonflex
Digital for pixel effects
Pay attention to the respective bending options!

horizontal (e.g. for lettering)

vertical (e.g. for edge lighting)
LED Neonflex strips are ready-assembled LED light hoses in which no individual LEDs are visible. The result is a continuous, homogeneous strip of light that can of course also be laid in curves and bends. This makes the LED Neonflex strips particularly suitable for decorative and effect applications, e.g.:
Lighting accents on (curved) edges
Facade lighting, room accentuation
Lettering with LED-Neonflex
Logo design and graphic representations
The homogeneity of LED Neonflex is achieved by a milky-opal silicone cover that completely surrounds the strip. This silicone cover also makes the ribbon waterproof, making it suitable for outdoor use and generally humid environments. LED Neonflex tapes can be easily cut at regular intervals like ordinary LED strips. Appropriate cutting marks are printed on the bottom or side of the tape. If the water protection is to be maintained, the cut end can be sealed again afterwards with a small cap and silicone. Most Neonflex tapes come with the appropriate material.
Bending options for Neonflex tapes
The tapes have 2 different orientations in which they can be bent:
horizontally (e.g. for lettering, logos, etc.)
vertically (for curved edges etc.)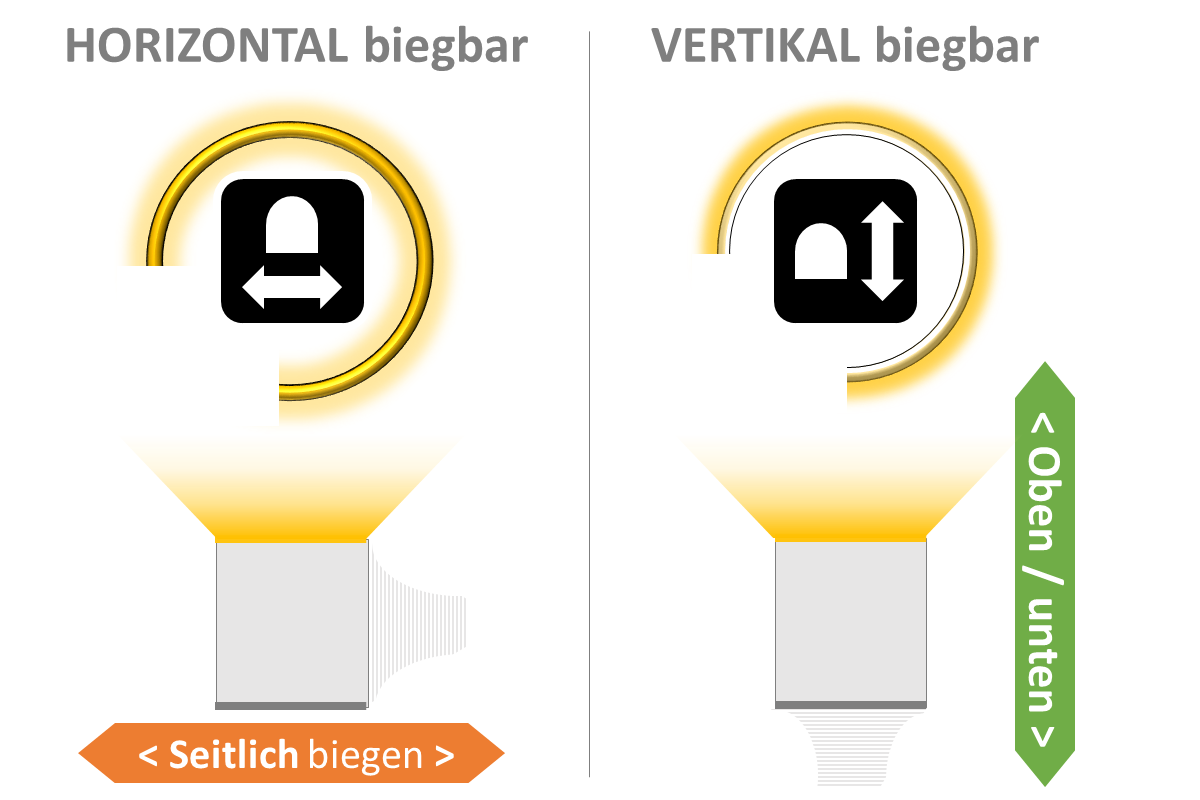 When selecting Neonflex tapes, always make sure that the respective bending option is the right one for your project!