Dimmer radio installation module for all light switches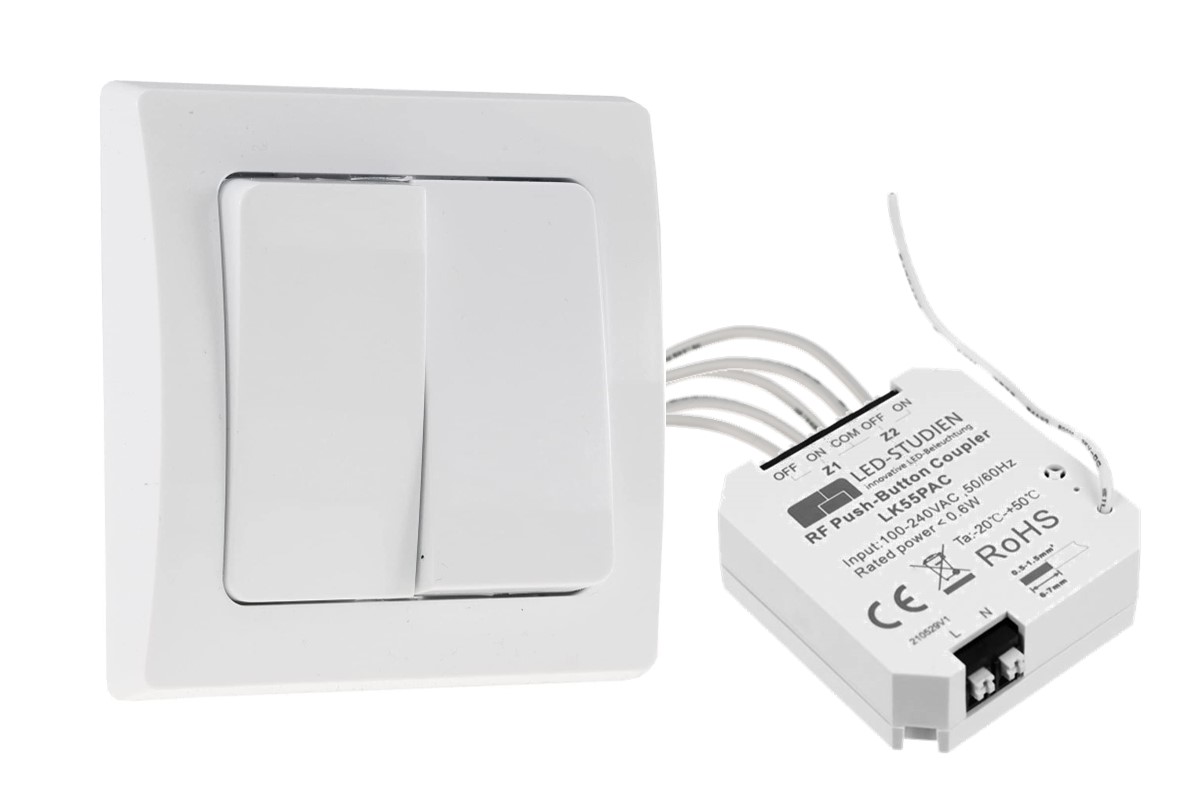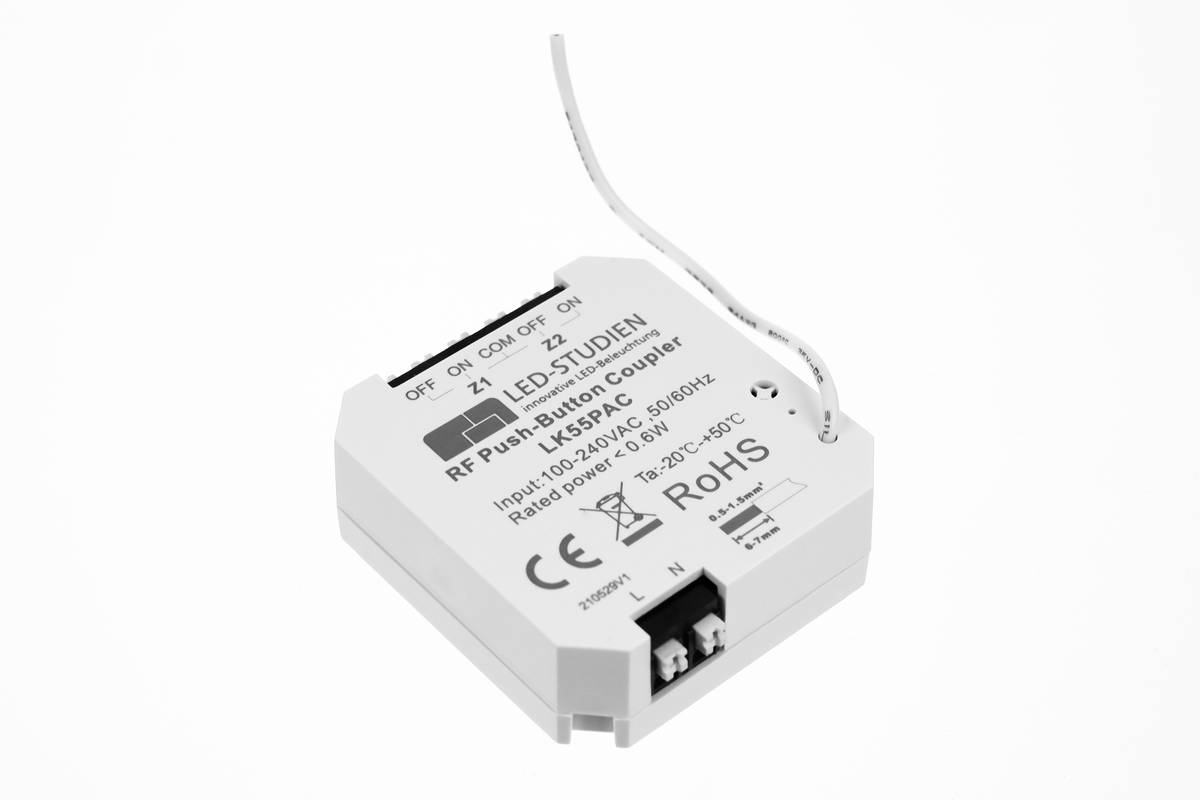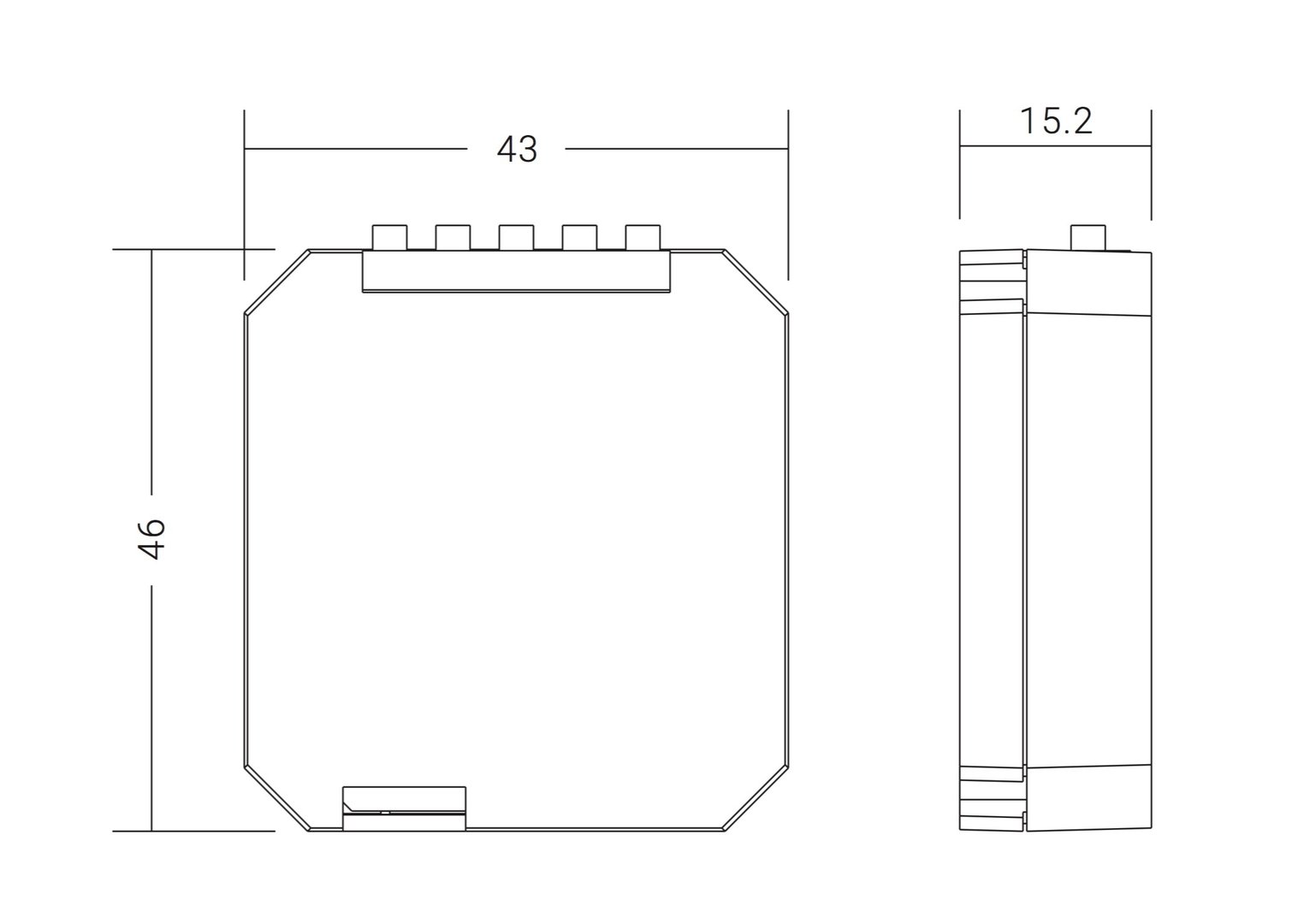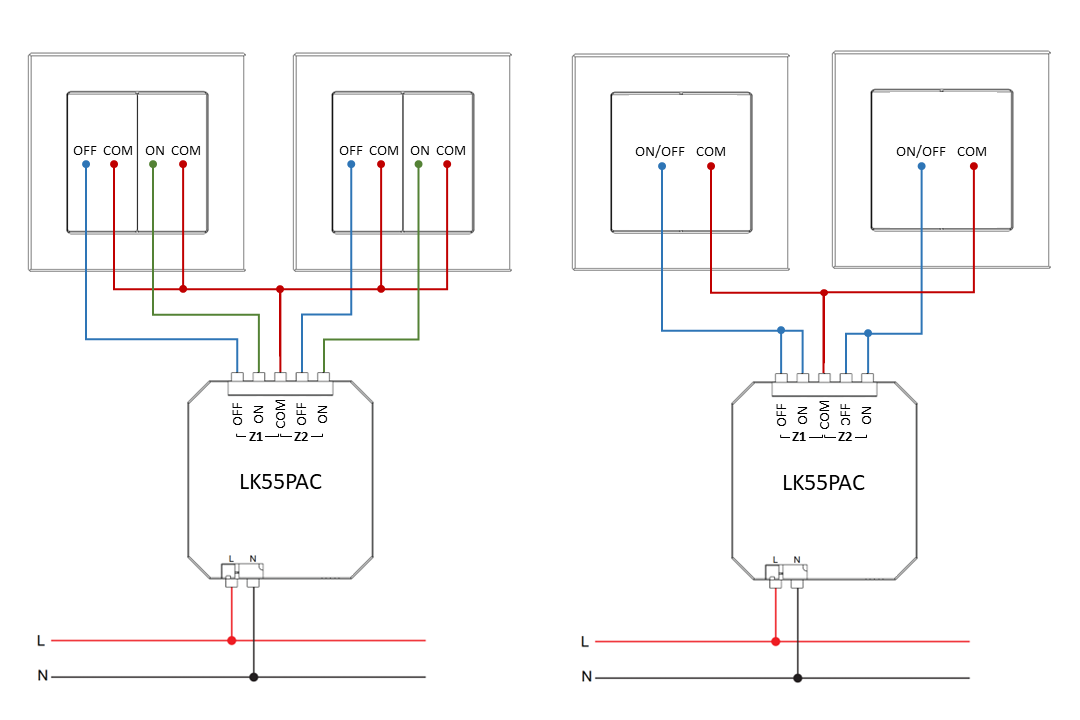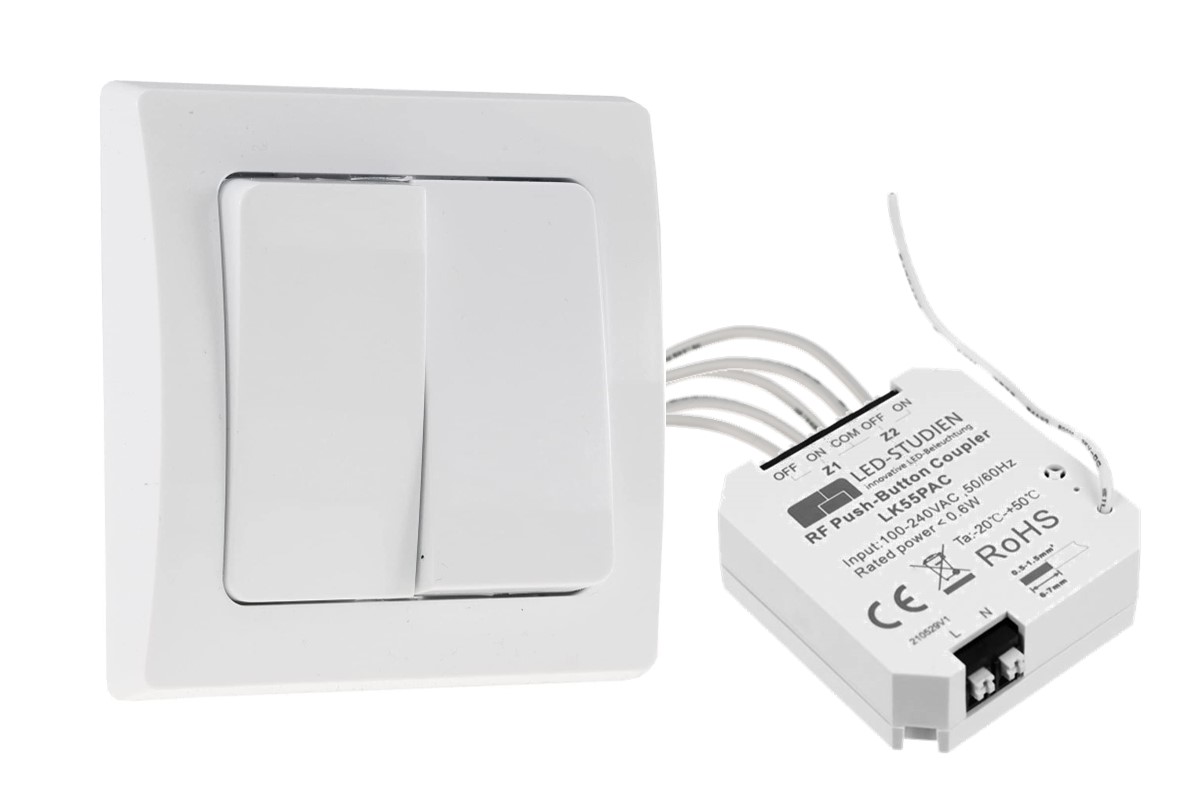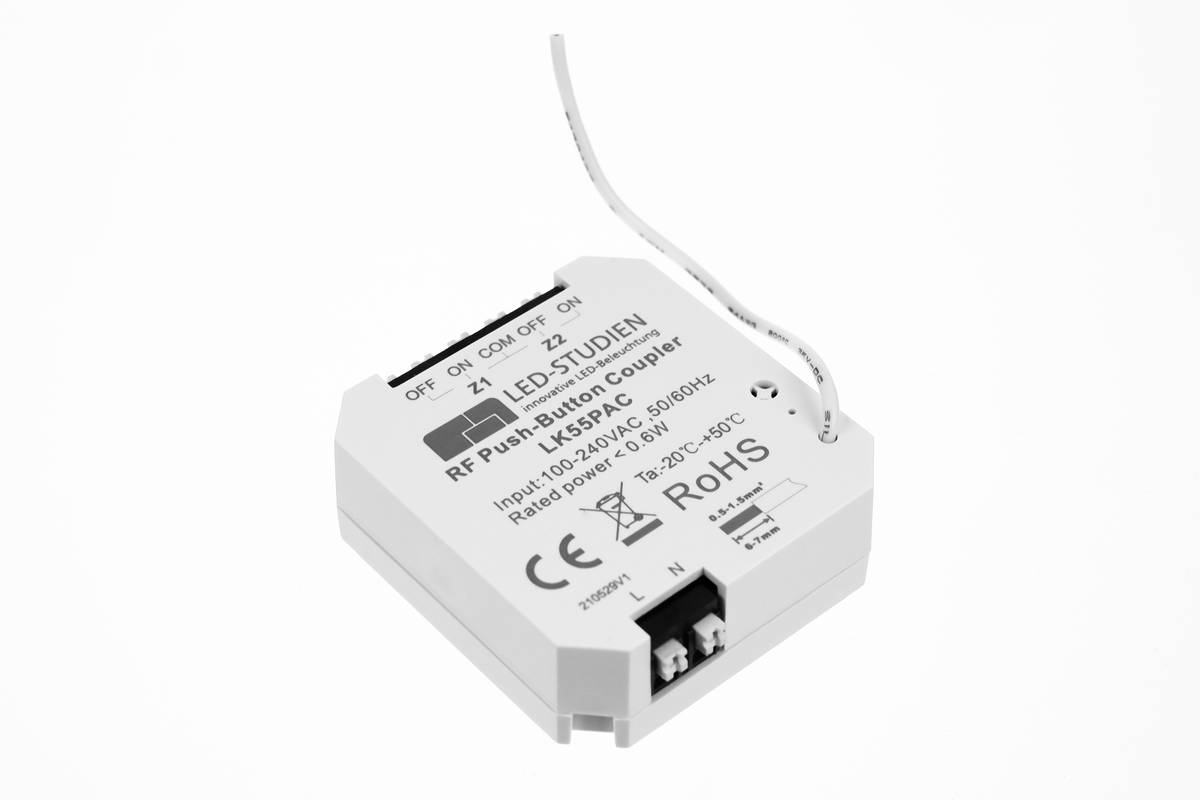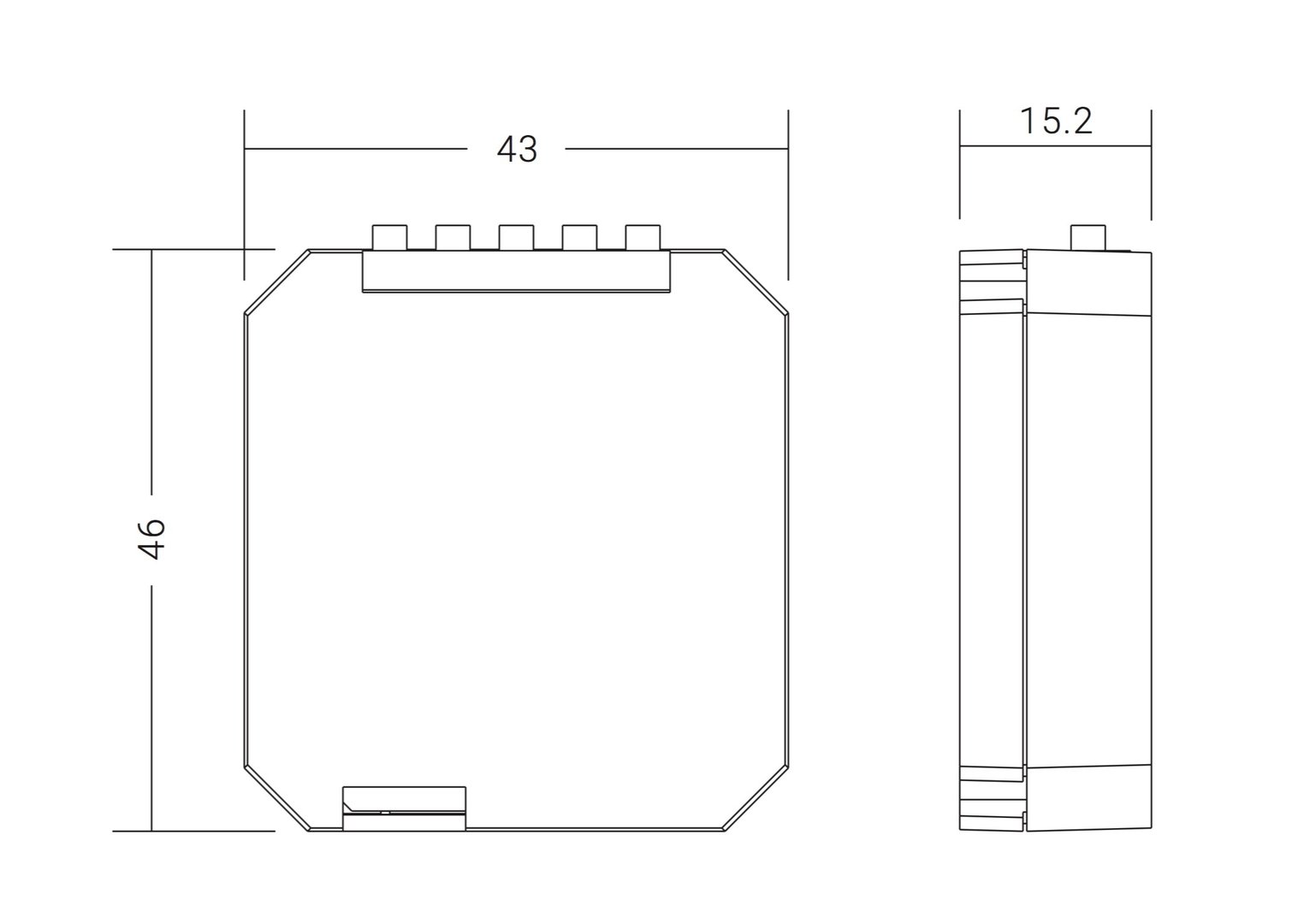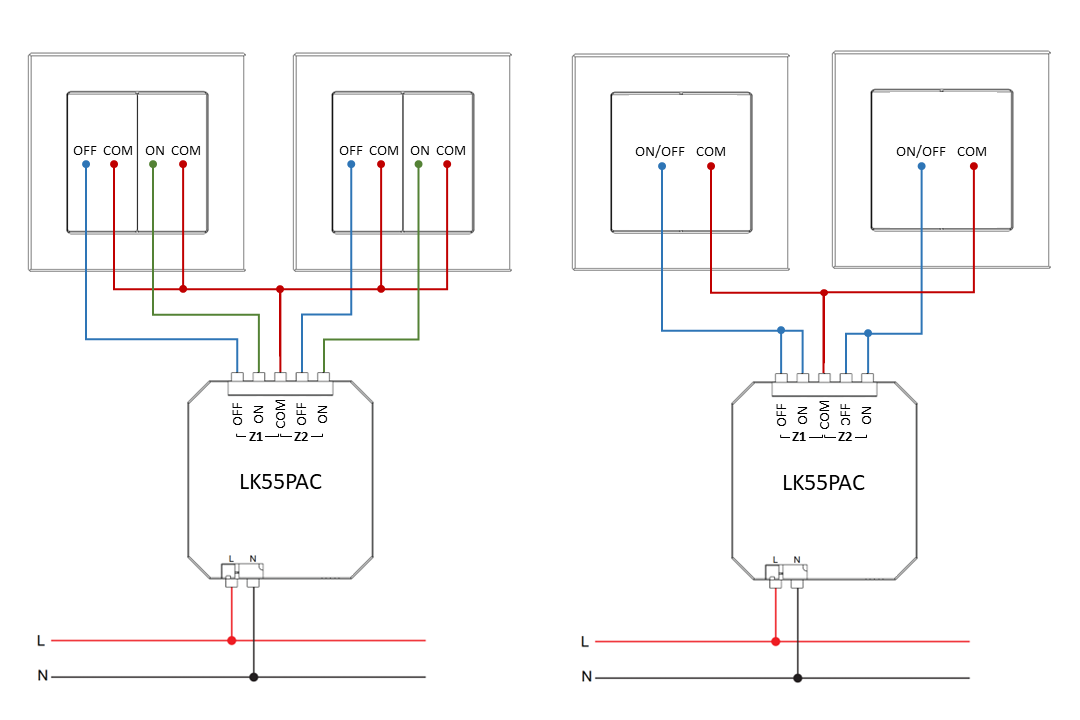 Available, delivery time 3-5 days
Radio insert module for use with normal light push buttons (GIRA, MERTEN, BUSCH JÄGER, JUNG etc.)
for universal driver of the LK55 series
Controllable zones: 2
power supply: 230VAC
is simply placed in the flush-mounted box


---

With this insert module you can convert ordinary light scanners to a radio control for your LED lighting. The tiny module is connected to the existing light switch and then controlled by it. The module itself, just like all other LK55 remote controls, then sends radio signals to the LK55 LED controller, which takes over the control of the LEDs.
This module is the ideal solution if you want to integrate LED lighting into an existing switch/button program and stay within one design line. Simply place the module behind the existing pushbutton in the mounting box, connect the cables and you have an elegant wireless solution for your LED lighting. With a single pushbutton, a long press dims the brightness up or down (always alternating), a short press turns the light on and off.
Unlike the LK55p built-in module, the LK55PAC can be connected with 2 pushbuttons (or a double pushbutton) and then control 2 light zones separately. The power supply also runs, unlike the LK55p, without battery via the 230V house network.
As usual with the LK55 series, you can also combine several remote controls (several LK55p in different pushbuttons, 3 light pushbuttons and a hand-held remote control, additional app control, etc.).


---

NOTICE:
The LK55 remote control for pure dimming should not be used in combination with CCT LED strips (adjustable color temperature) or RGBW LED strips, but only for pure white LED strips with fixed color temperature. Background: When dimming via you would lose all color settings here, because the LED drivers drive all outputs (RGBW or WW/KW) down or up identically. Instead, dim via the appropriate CCT or RGBW remote controls.


---

Technical data:
| | |
| --- | --- |
| Item no. | LK55P |
| Power supply | 3V CR2430 batteries |
| Dimensions (BxWxD) | 40x40mm, Installation depth: 12mm |
---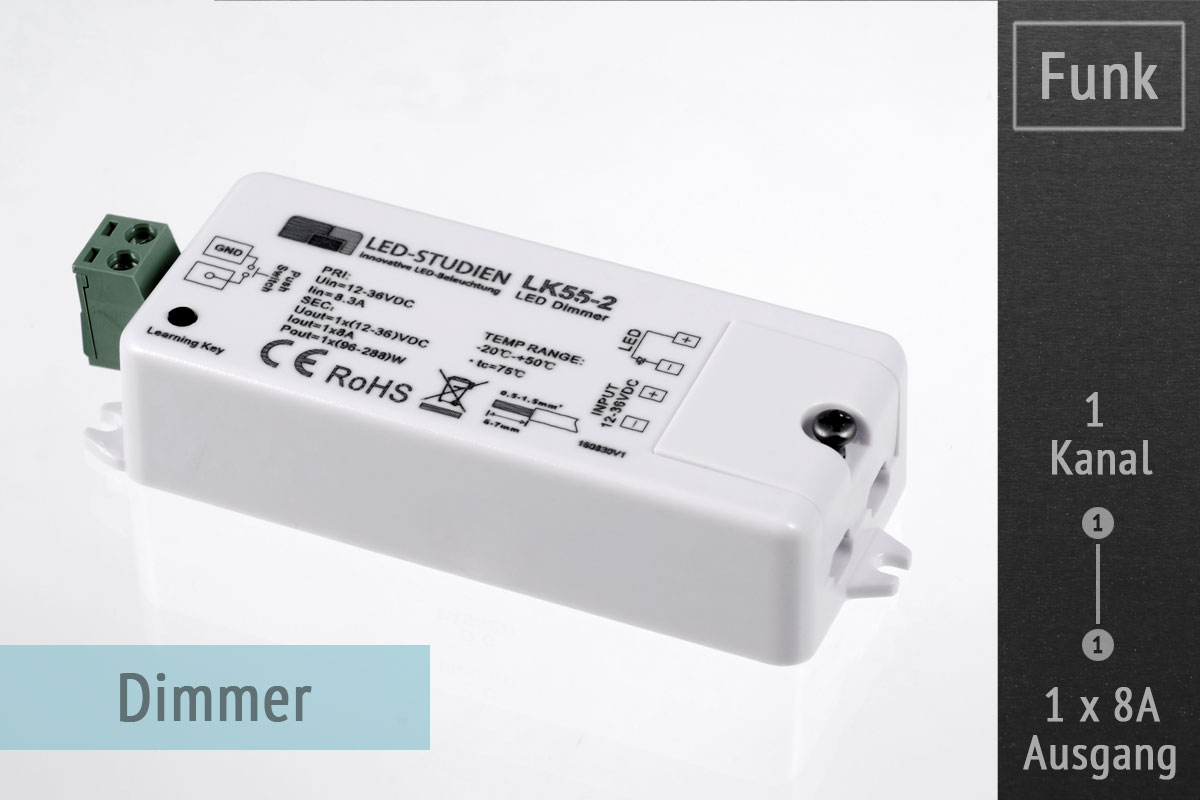 Radio dimmer LK55-2 | 1 x 8A
The 1 x 8 amp driver offers only one output and is therefore only suitable as a dimmer. Due to the 8 amps, however, very powerful LED components can be connected. At 24 volts, for example, LED components up to 170 watts are possible. The driver is installed between the power supply and the LED component. It is ideally suited for small and medium installations, as well as a supplement for larger installations. The driver belongs to the LK55 series and can be combined with all dimmer remote controls available there. NOTES: All drivers of our LK55 series remember the last setting even in case of power loss. RGBW and CCT color temperature remote controllers have no function on the LK55-2 LED dimmer. Technical data: Voltage: 12V-36V DCPower: Power connection via external switching power supply (not included)Load: 1 x 8A Min. dim level: <1% (for RGB/W <3%)Connection: input: V+/ground, push button; output: V+/groundIP class: IP 20 Dimensions: LxWxH 95x37x20mm Operation via pushbutton input The LK55-2 offers 2 green screw terminals on the back for a button input. For example, a simple pushbutton can be connected to this and thus control the light without radio. Short keystroke switches the LEDs on and off. Long keystroke dims the LEDs up and down. Instead of a pushbutton, in principle only 2 cables can be connected, which are then held together short or long. Video tutorial for dimming via radio Video tutorial for dimming via cable with PUSH DIM
Alternative Funkwandsteuerungen
Alternative Handfernbedienungen