LED tape digital WS2811 - 30 RGB LEDs/m - IP20 - 12V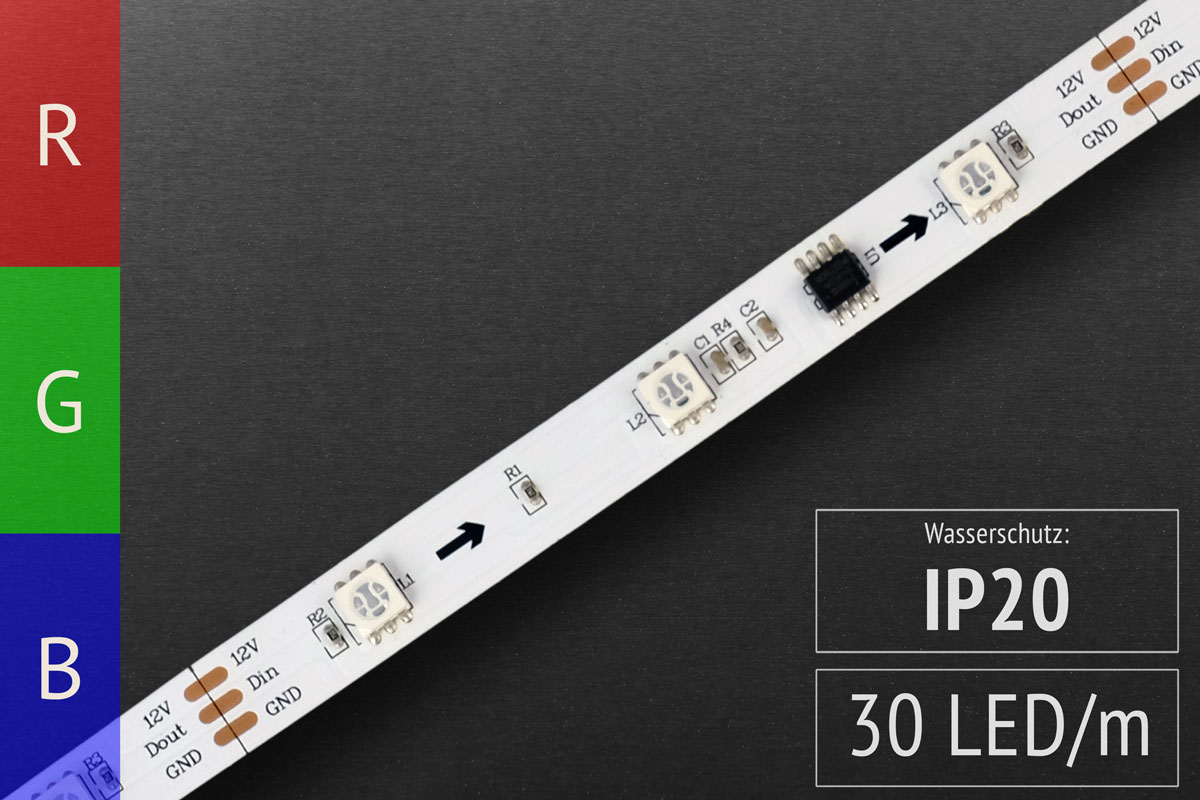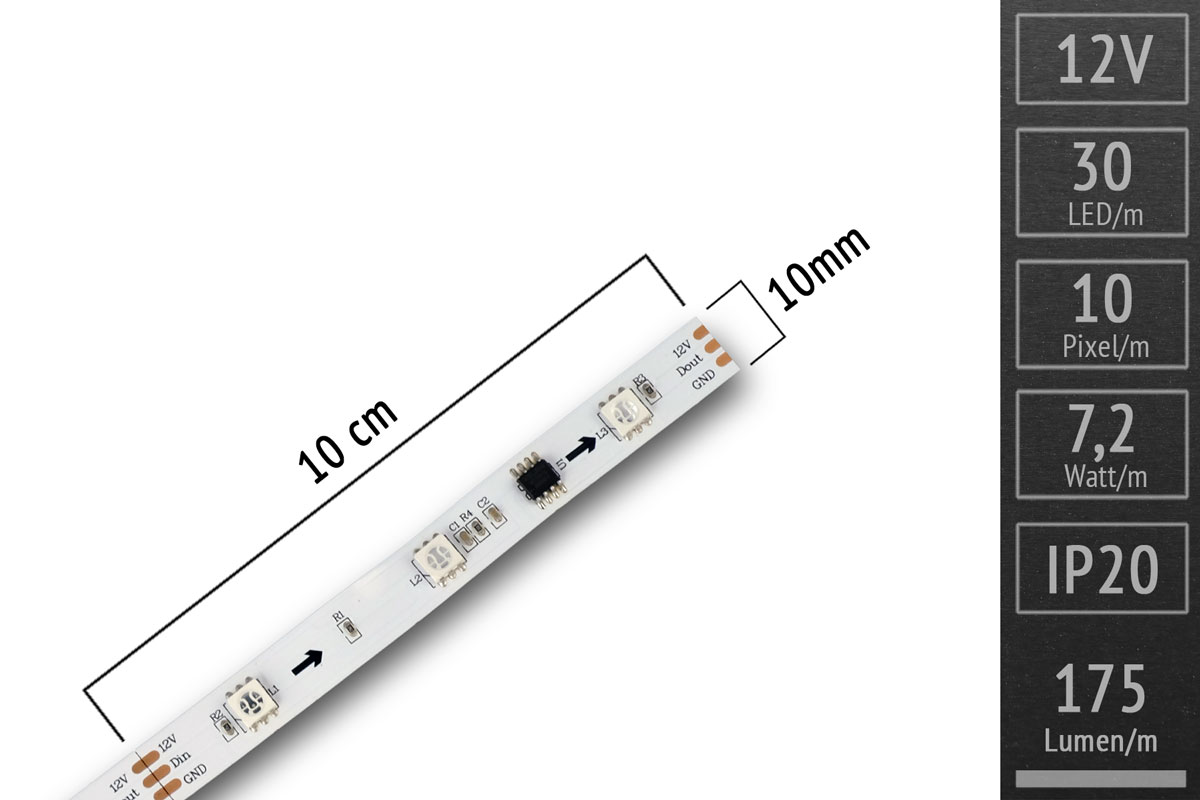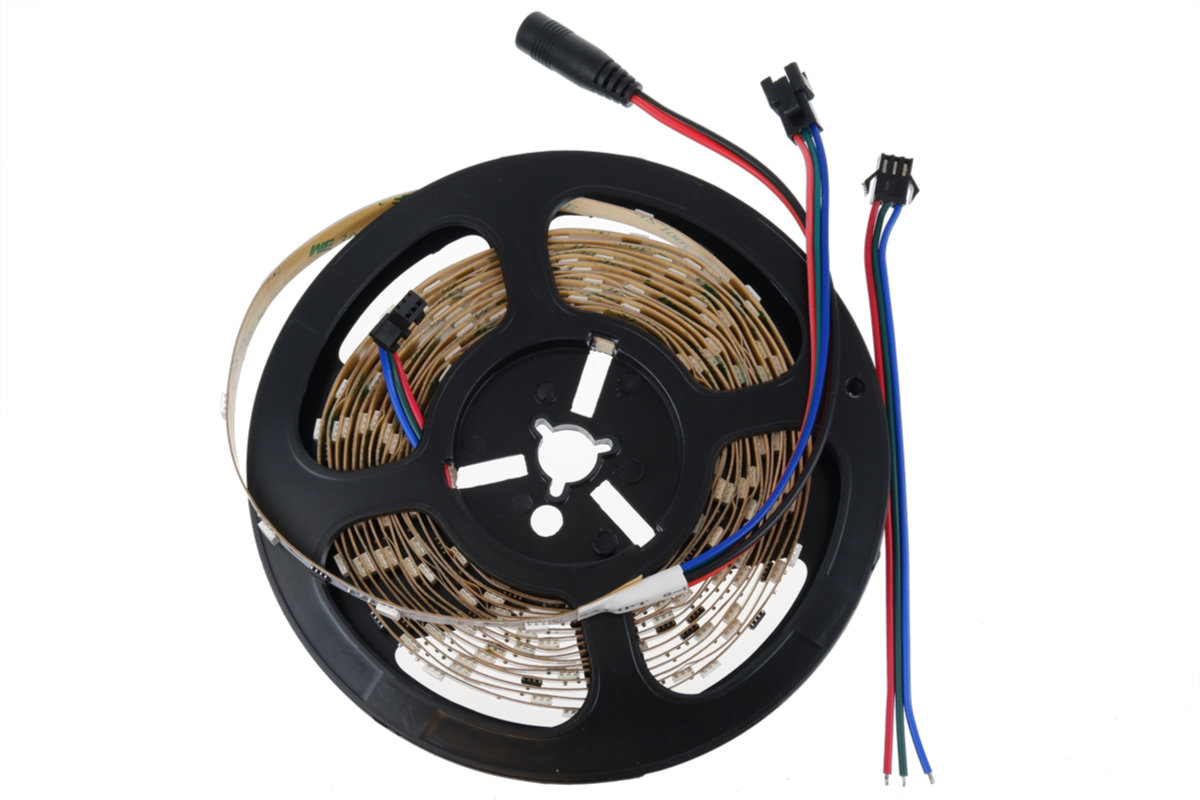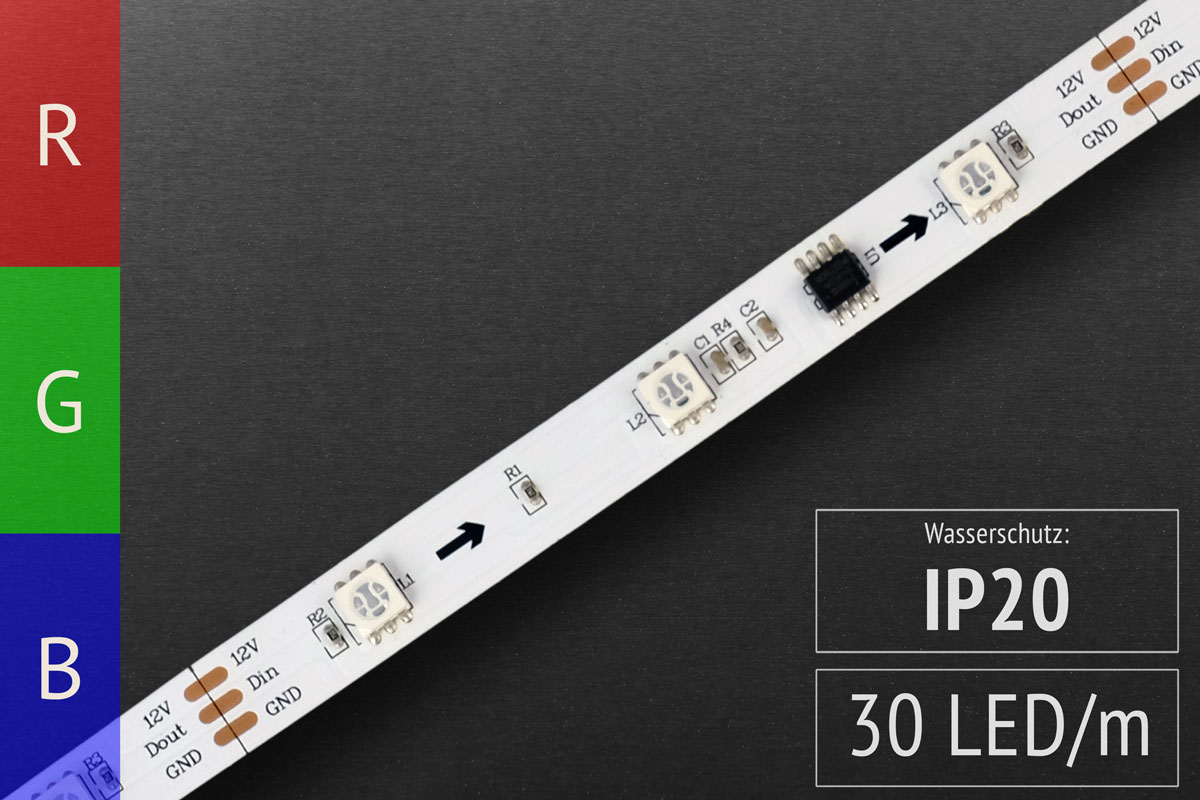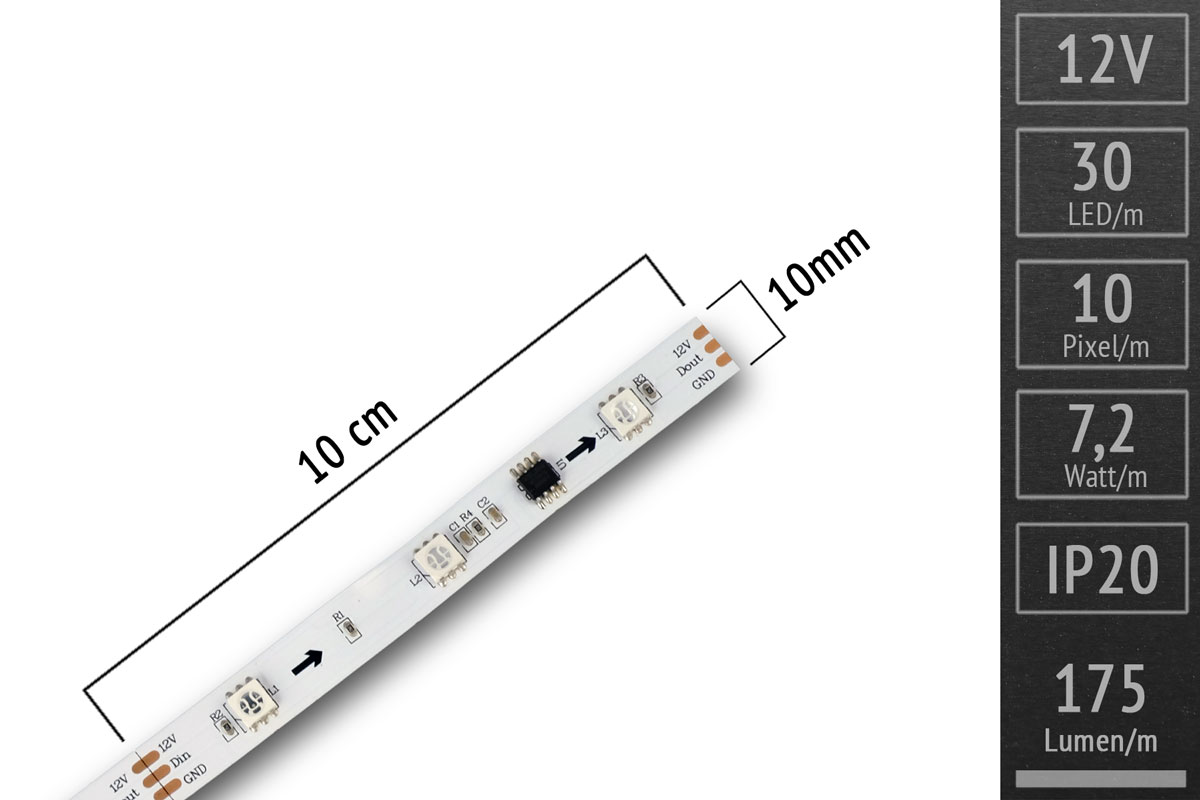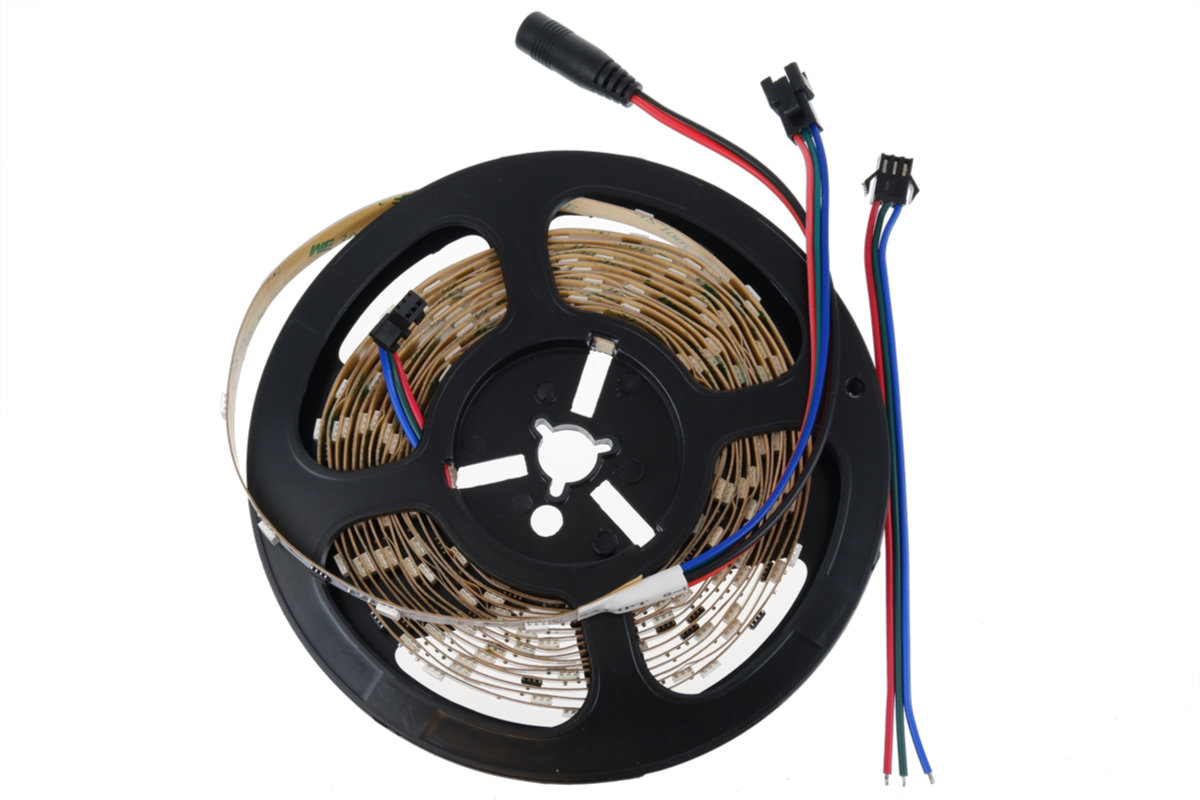 €49.00*
Content:
5
(€9.80* / 1 Meter)
Available, delivery time 3-5 days
Product number:
LK41ws-IP20
Pixel LED strips with 12V supply voltage are especially suitable for larger installations over several meters. While normal pixel LED strips with 5V need a new voltage supply every 2m at the latest due to the intensive voltage drop, with 12V strips 5m can also be realized without a new supply.
The 12V structure is realized in a way that always 3 LEDs are controlled by one IC. So 3 LEDs always form 1 pixel. The resolution (10 or 20 pixels/m) is of course lower than with 5V pixel strips (30 or 60 pixels/m), but for large installations such a fine resolution is often unnecessary.
In addition, narrow resolutions place very high demands on the control system. For example, a 15m RGB pixel strip with 30 LED/m would require 1,350 DMX channels (3 universes) on a 5V basis. On 12V basis there are "only" 450 DMX channels (1 universe). Therefore we generally recommend the 12V solution for larger installations.
WS2815 are compatible to the widely used WS2811 protocol (also WS2812) and therefore controllable with very many controllers. One option here is our SEDUv3 standlone player. For very large installations there are corresponding ArtNet Pixel drivers with up to 16 or even 32 DMX universes.
Delivery unit: one roll 5m

---

Technical data:


Item no.

LK41ws-IP20

IC type

WS2811

Single colors

620-630nm red
510-525nm green
455-470nm blue

LEDs/m

30

Pixel/m

10

Width

10mm

divisible every

10cm

Voltage range

12V

Current/m

0.6A

Power consumption

7.2W/m

PWM frequency

430Hz

Water protection

IP20