Sold by meter: LED-Strip LK04-6o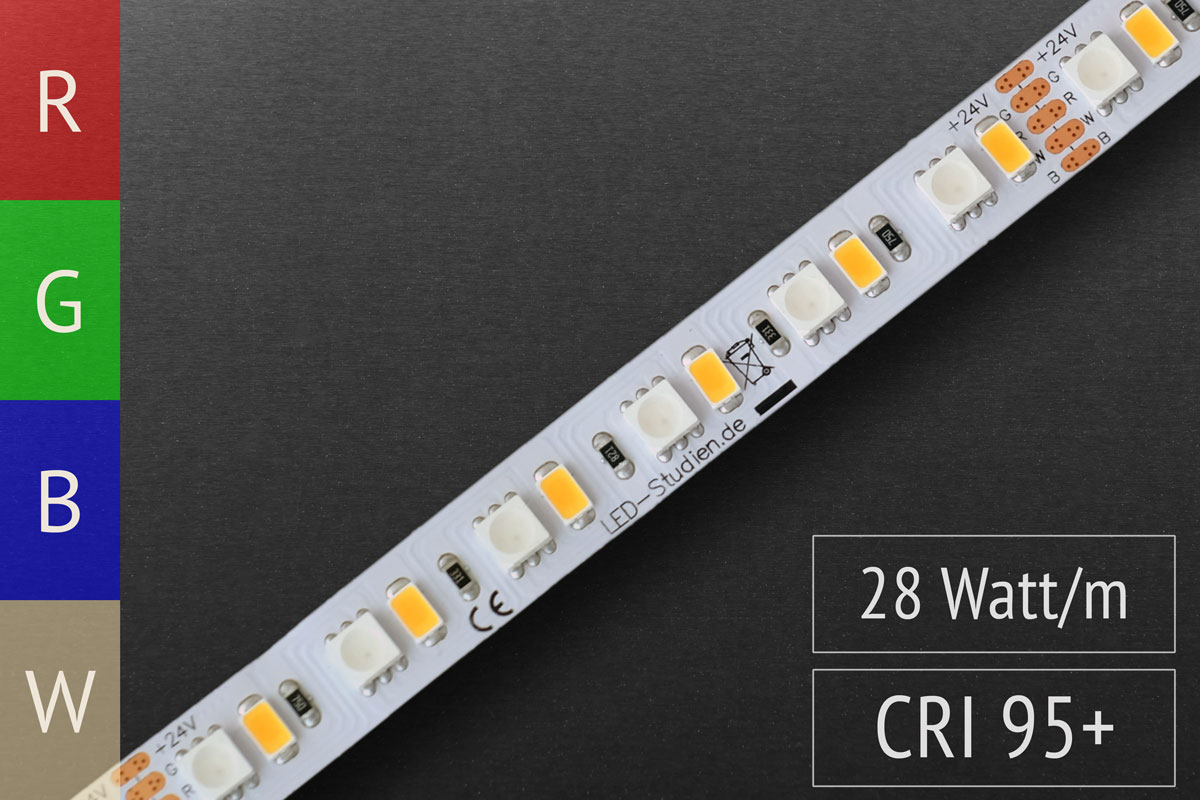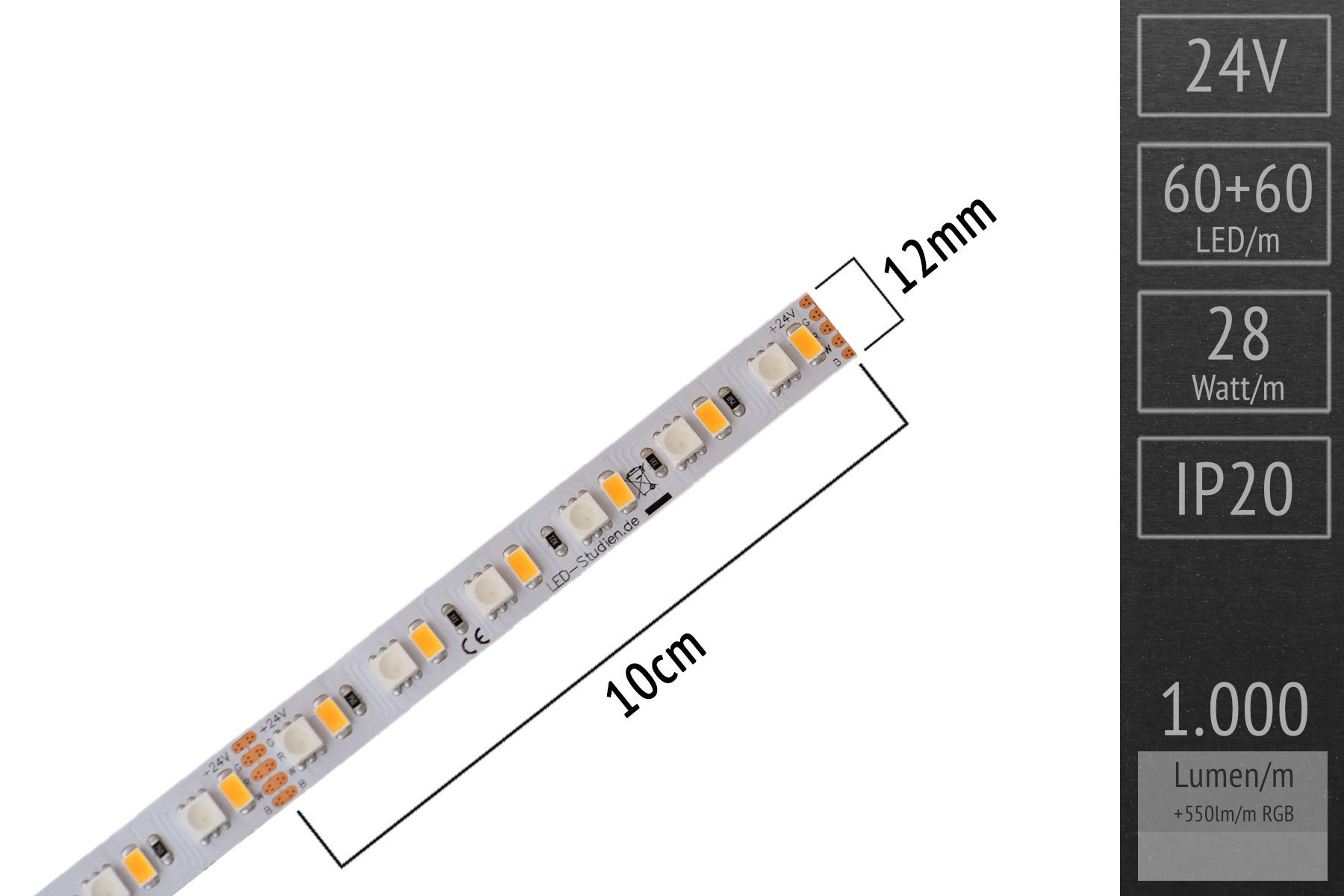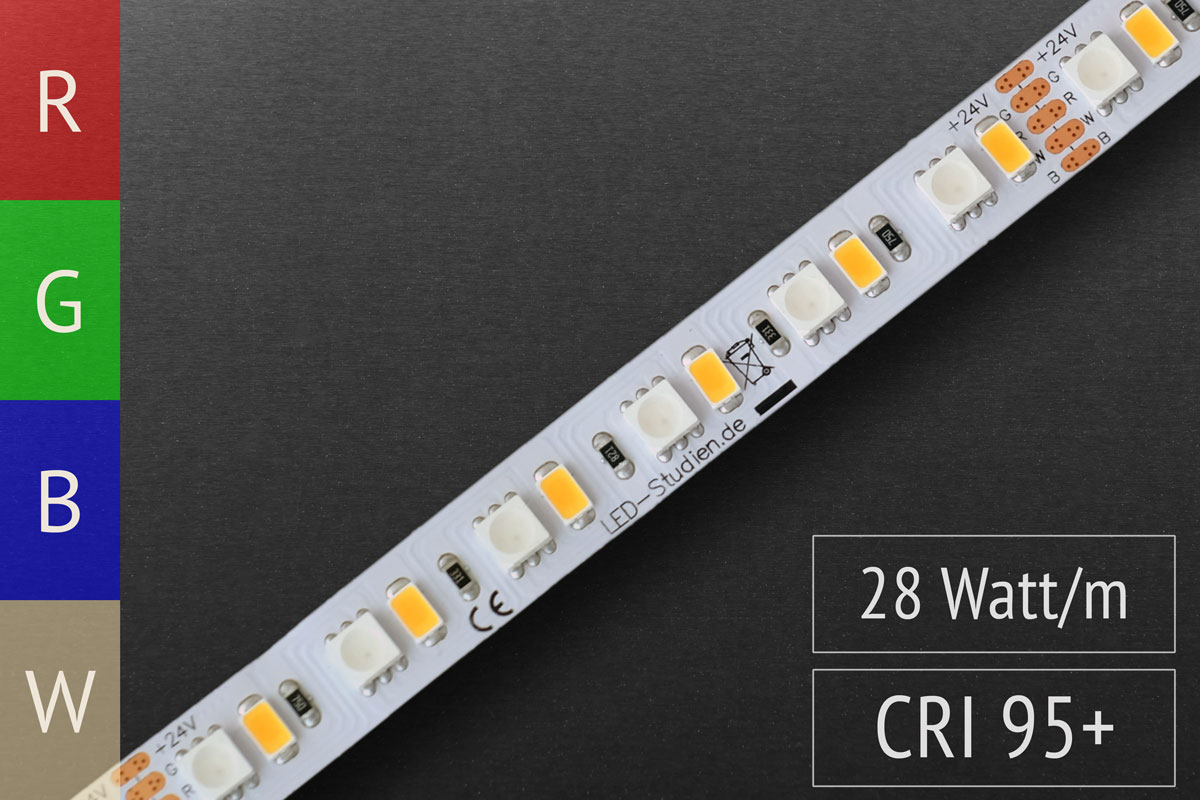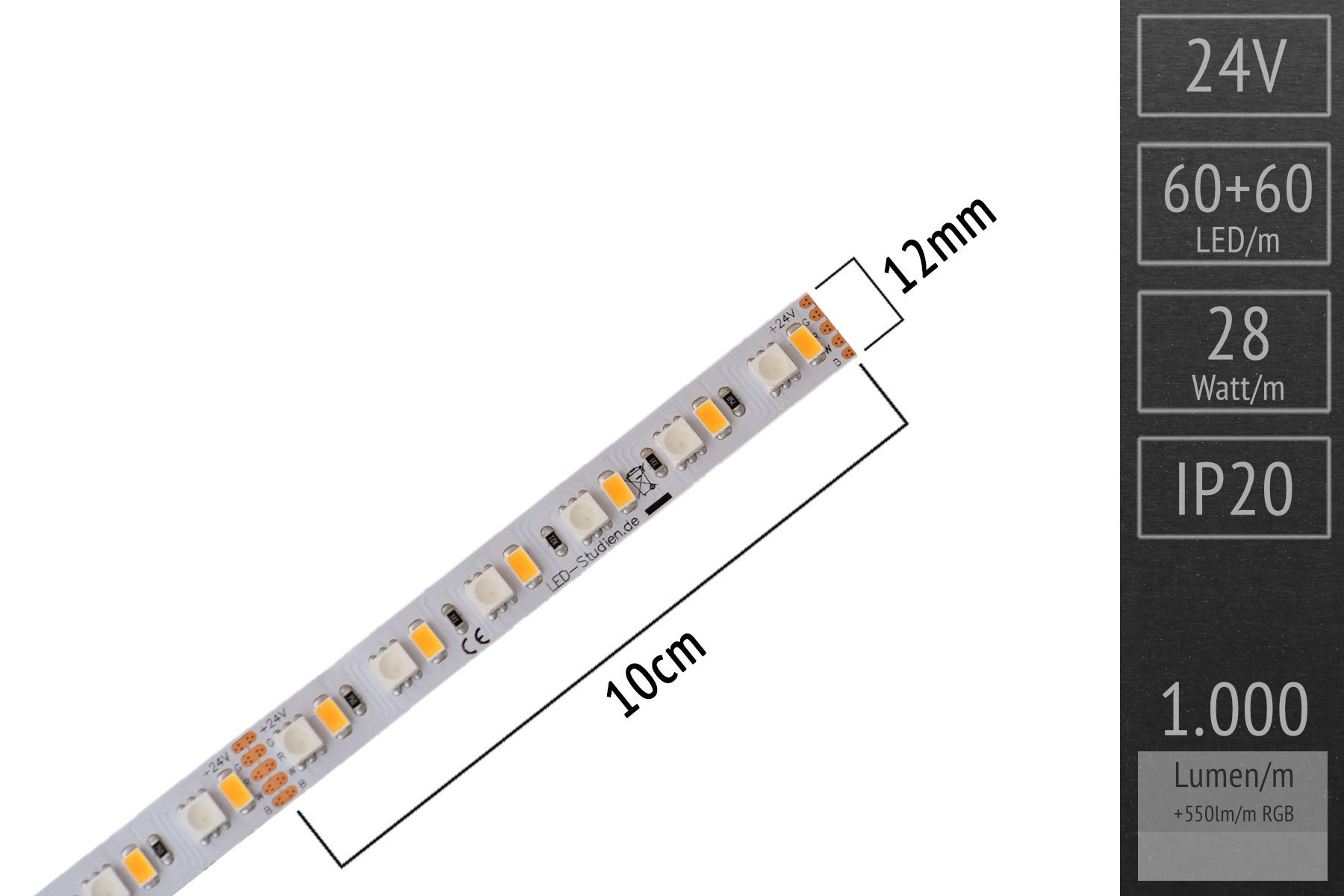 Available, delivery time: 3-5 days
Product number:
LK04-6o-Meterware
Sale by the meter. Specify how many meters you need.
The specified quantity is always delivered as 1 tape , so e.g. quantity 7 is one tape with 7m length and not 7 tapes with 1m each. A maximum of 30m is possible on a single roll.
Meter goods are delivered without connection cable as standard. On request, you can order suitable, already soldered connection cables in the desired length.
In case of very long sections (>5m) you may have to consider the issue of voltage drop when wiring!
Ordering several assemblies

If you want to order several lengths, simply put them one after the other into the shopping cart. So e.g. first 7m with connection cable and then 3m with connection cable. The shopping cart will then display the lengths individually with the selected connection cable.
Meter goods LK04-6o
Mandatory
Specify how many meters you need: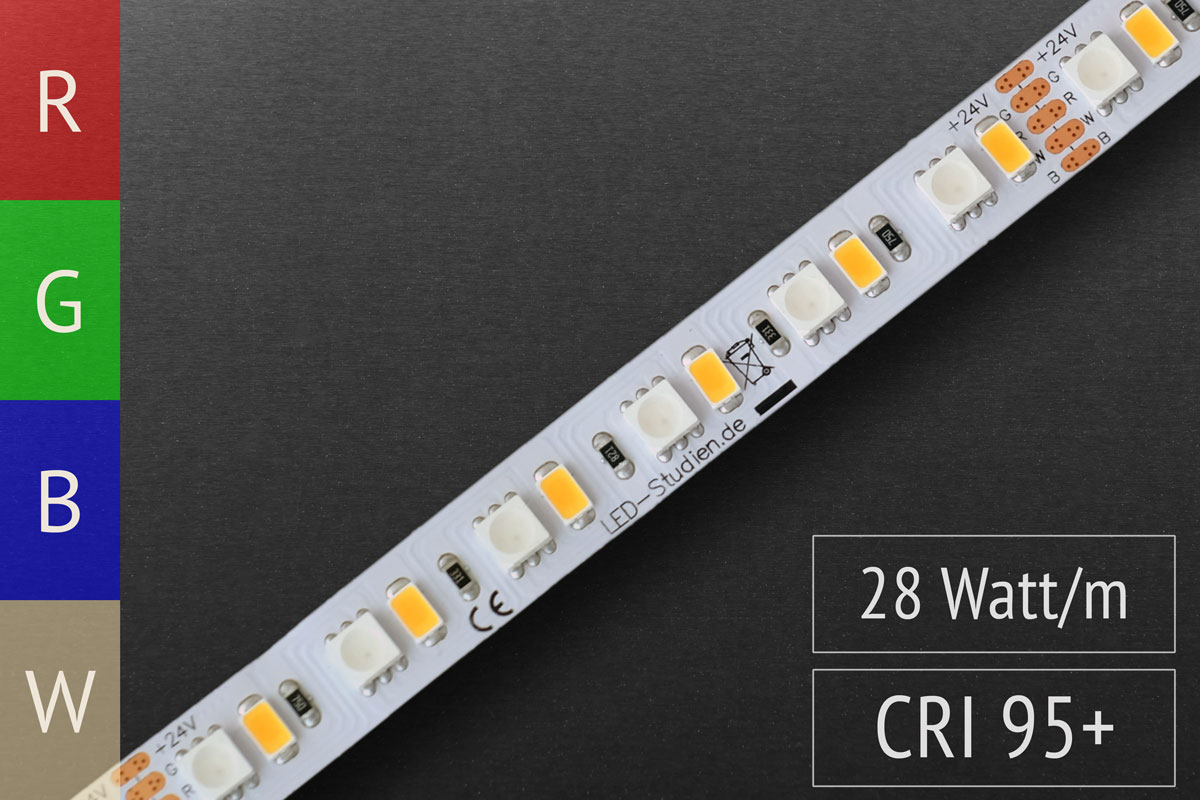 Confection
Do you want us to solder cables already? Then please describe us in checkout which LED tape lengths with which cables you need exactly.
10cm RGBW connection cable, already soldered
100cm RGBW connection cable, already soldered
300cm RGBW connection cable, already soldered
---
RGB LED + warm white LED alternately
60 RGB-LED/m + 60 WW-LED/m
Brightness: 1.000lm/m for white + 550lm/m RGB
Color rendering for white: CRI>95
Voltage: 24V
Power: 28,8 Watt/m
---

New development of LED Studien
The RGB+WW LED strip is optimized for lighting that requires a bright warm white with excellent color quality and additional RGB color effects.
For this purpose, powerful RGB LEDs (type 5050) were combined with the highest quality warm white LEDs (type 5630) in 3,000K with an excellent color quality of CRI95+. A common application for the RGB+WW LED strip is the indirect lighting of entire rooms. At 1,000 lm/m, the warm white LEDs are bright enough to illuminate an entire room. No additional luminaires are needed for this.
Color temperature adjustment by means of RGBW LED strips
The white LEDs on the ribbon have a color temperature of approx. 3,000K warm white. At full brightness of the white LEDs, a color temperature range of 2,700K - 5,000K (daylight white) can be set by mixing in the color LEDs. By slightly dimming the white LEDs, even 2,500 - 6,000K is possible.
---
Available variants
5m-Roll IP20 without water protection, incl. 10cm connection cable
10m-Roll IP20 without water protection, incl. 10cm connection cable
5m-Roll IP67 water protection in silicone hose, incl. 10cm connection cable
All variants have a 3M adhesive tape on the back for mounting, are divisible every 10cm.
---
Notes on accessories:
To operate 5m (1 roll) of LED strips, a 24V power supply with min. 150 Watt is required.
For a color control of the 5m in 24V version an RGBW driver (4-channel) with min. 1 x 3A ampere for white and 3 x 1A for RGB is needed.
You will find answers to frequently asked questions in our FAQ.


---
Properties "Sold by meter: LED-Strip LK04-6o"
| | |
| --- | --- |
| Brightness lm/m: | 1000 |
| Colour rendering: | CRI>95 |
| Energy efficiency class (EEK): | G |
| Power: | 30 |
| Seperatable every (cm): | 10 cm |
| Strip width in mm: | 12 |
| Voltage: | 24V |
| Water protection: | IP20 without waterprotection |
| LED/m: | 60 |
Data according to manufacturer. Errors and changes reserved.