ZigBee-CCT-LED-Set: 5 meters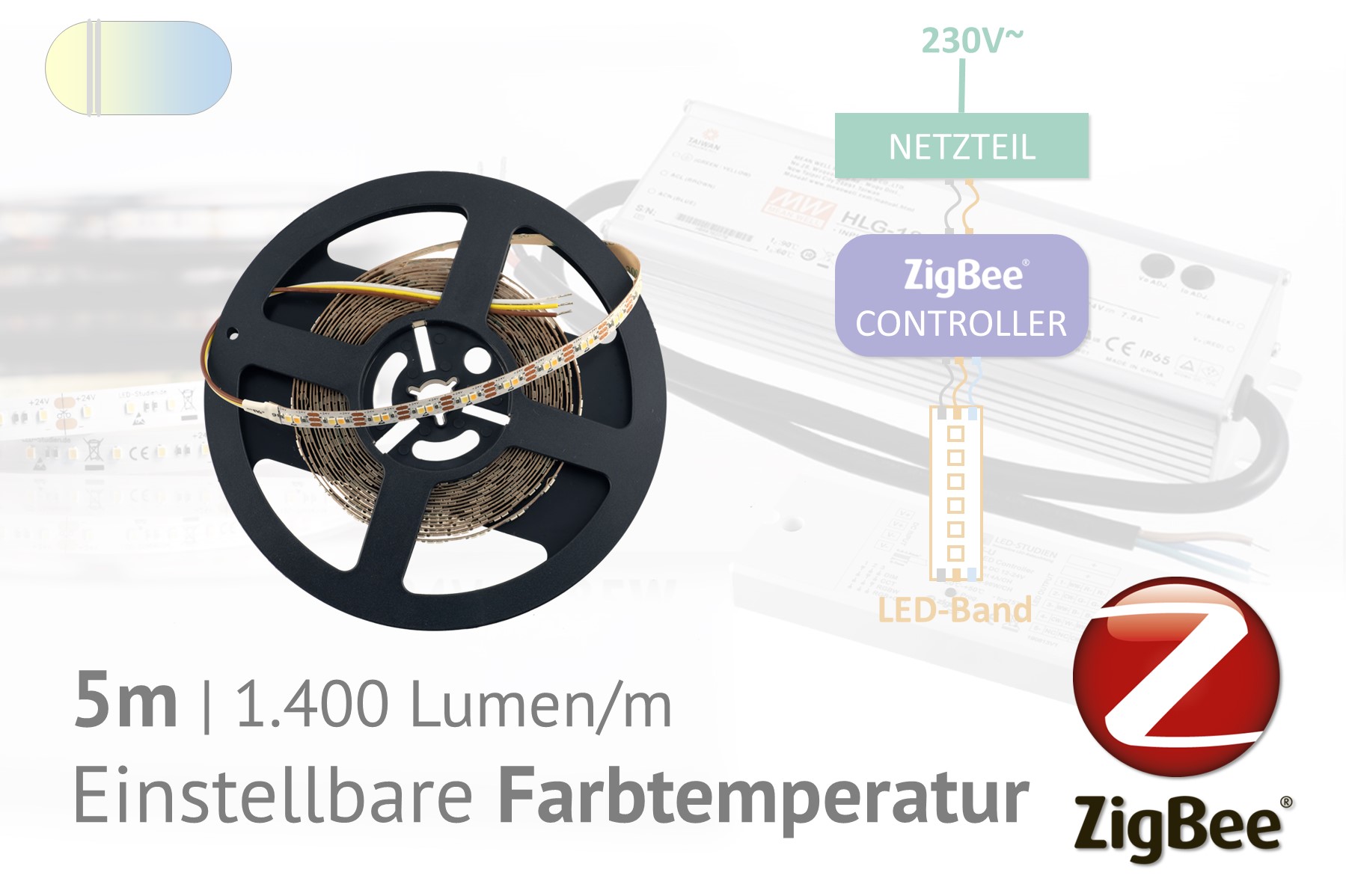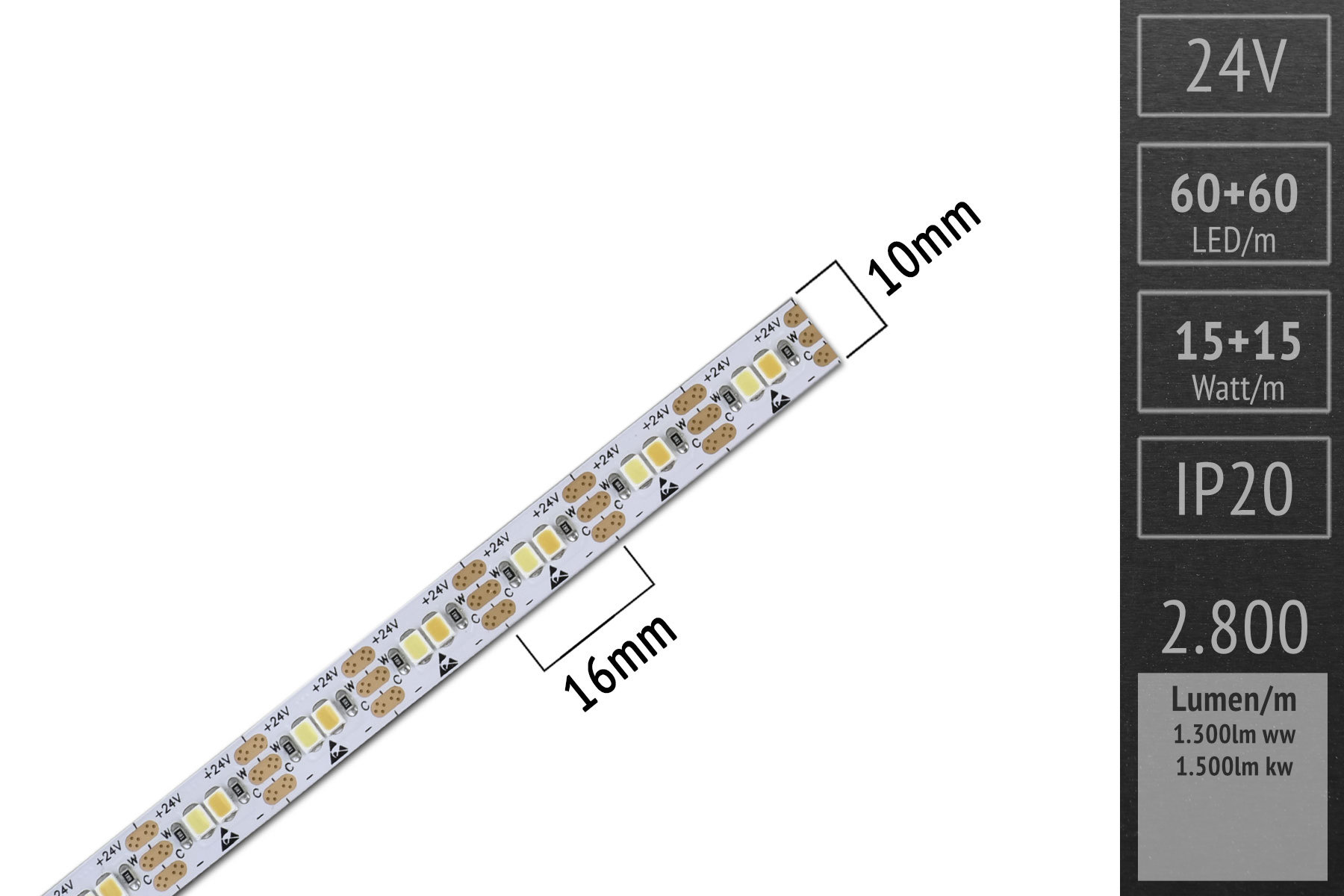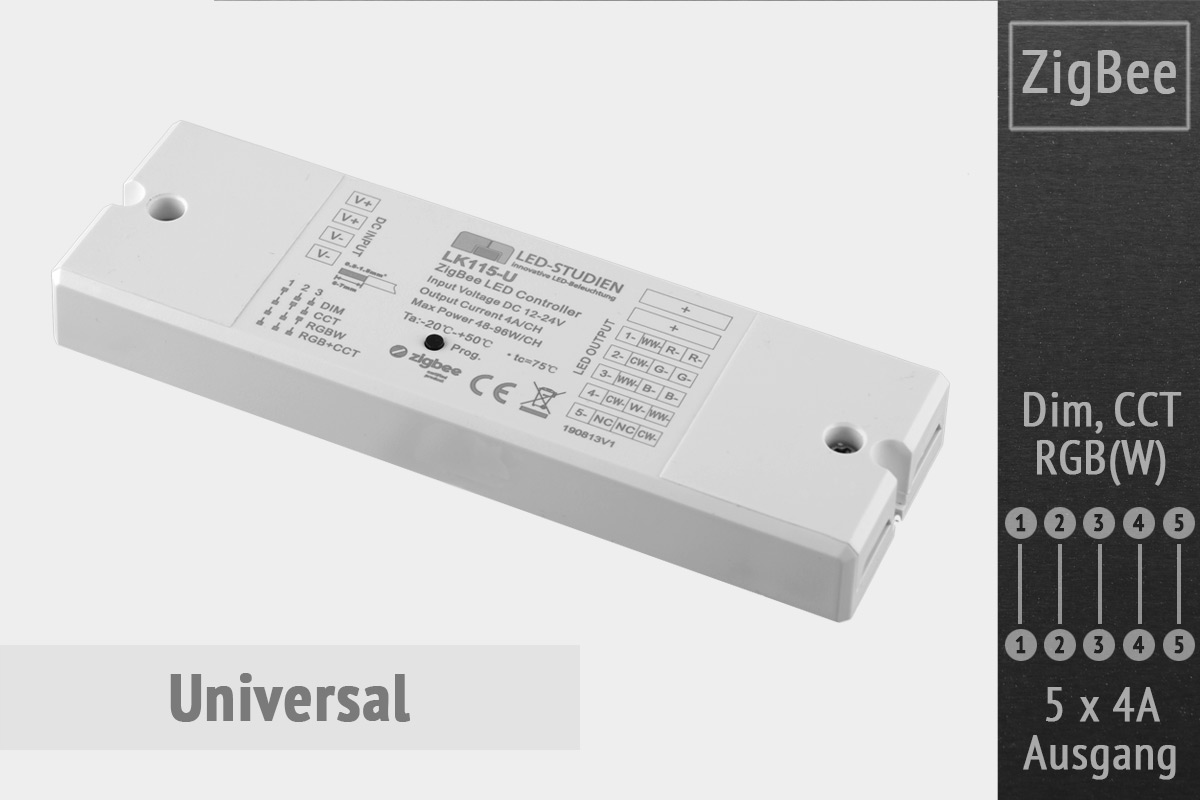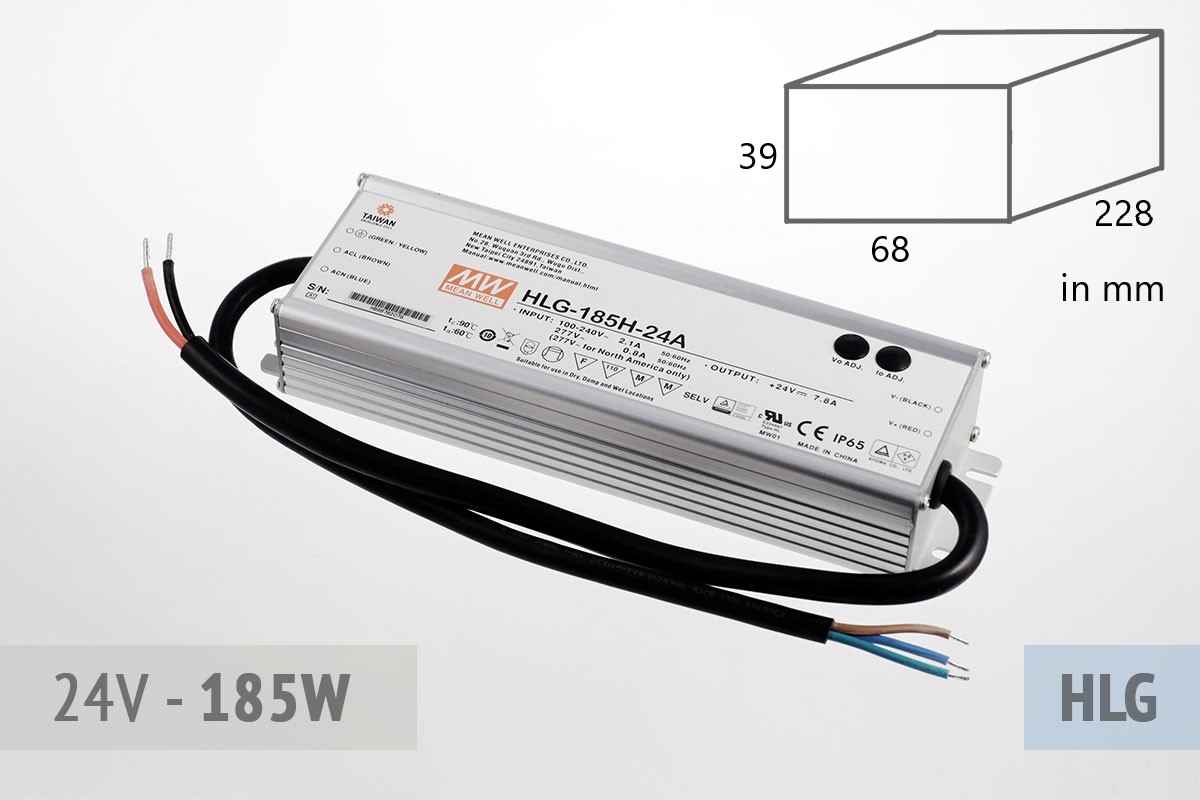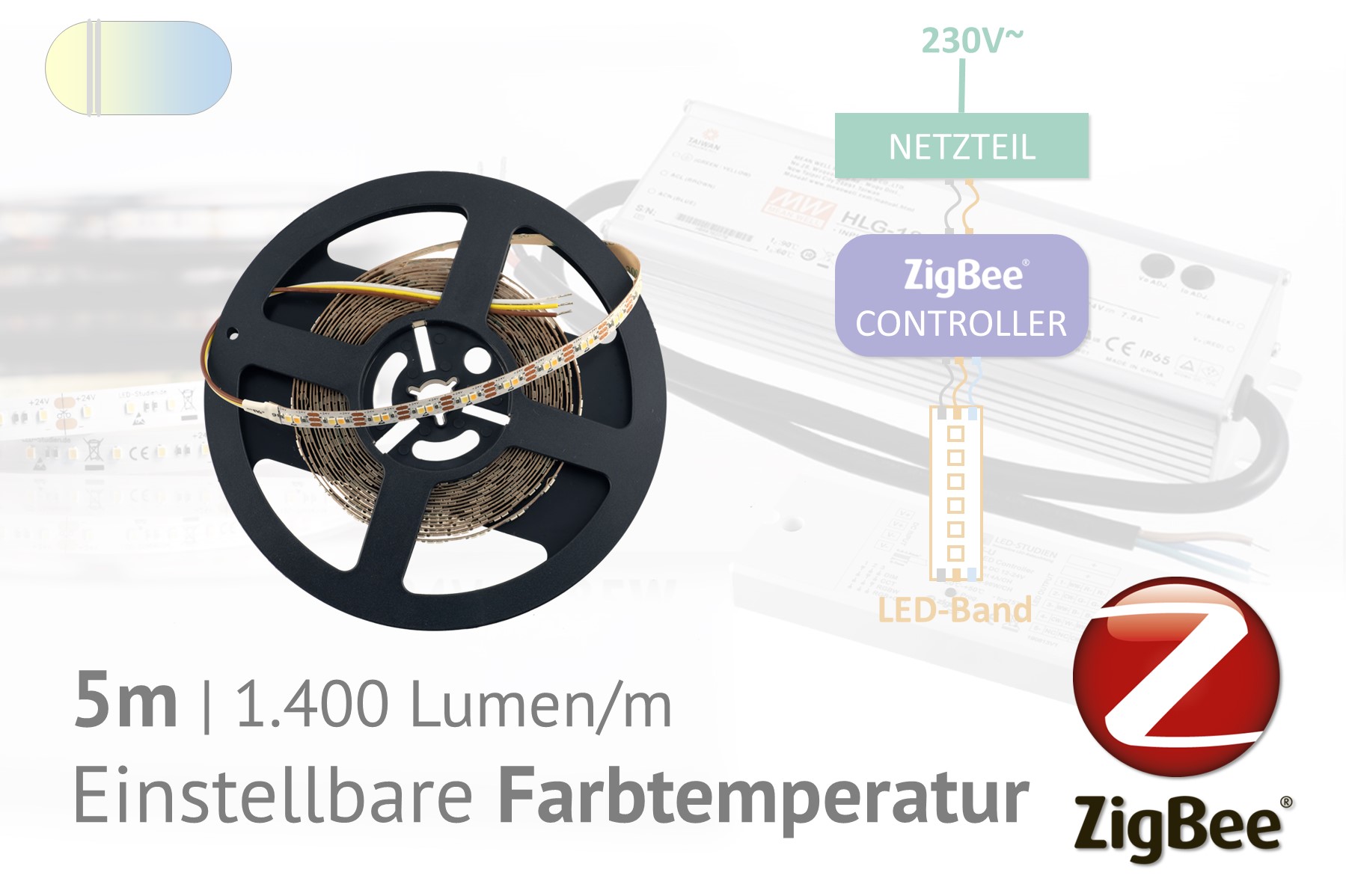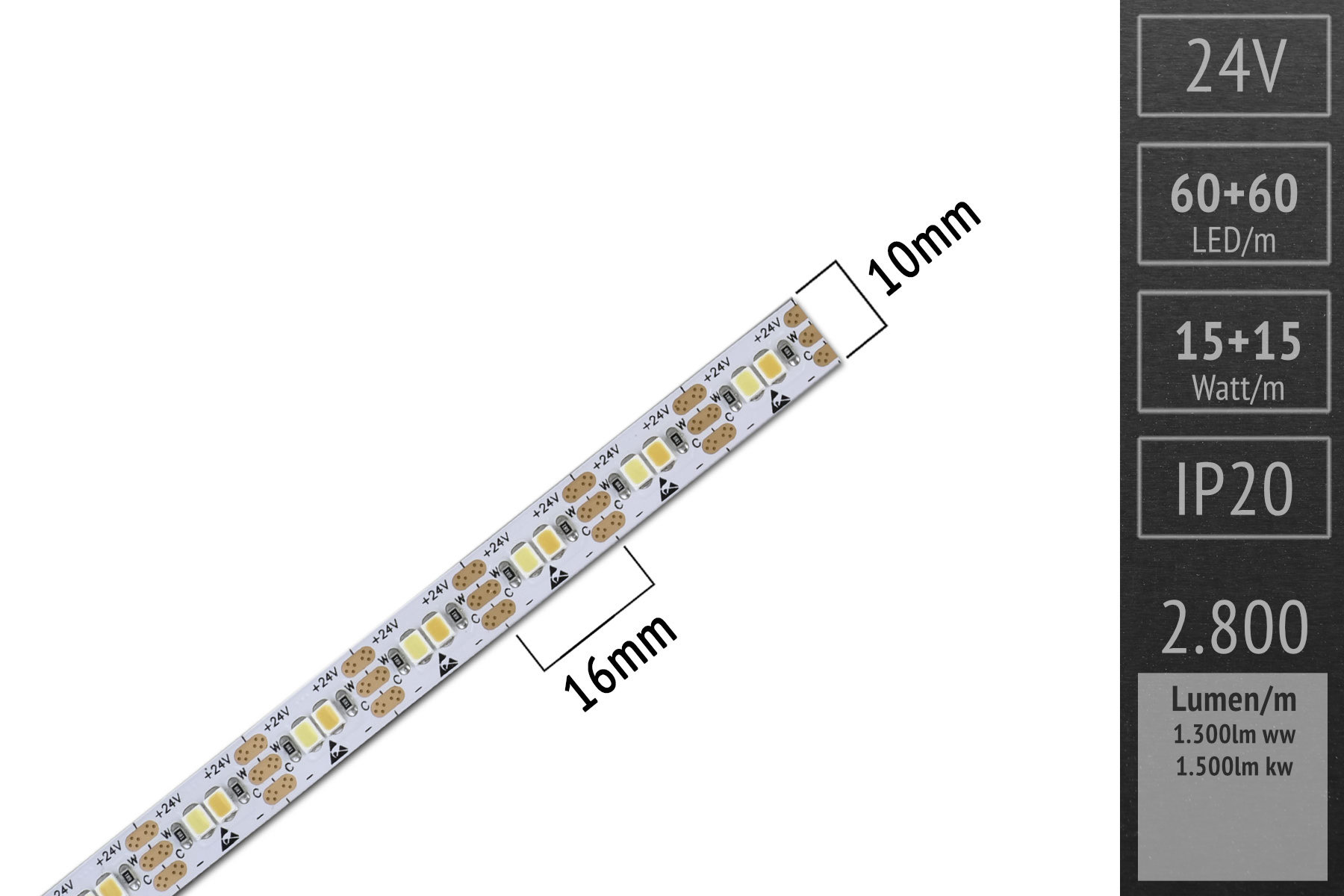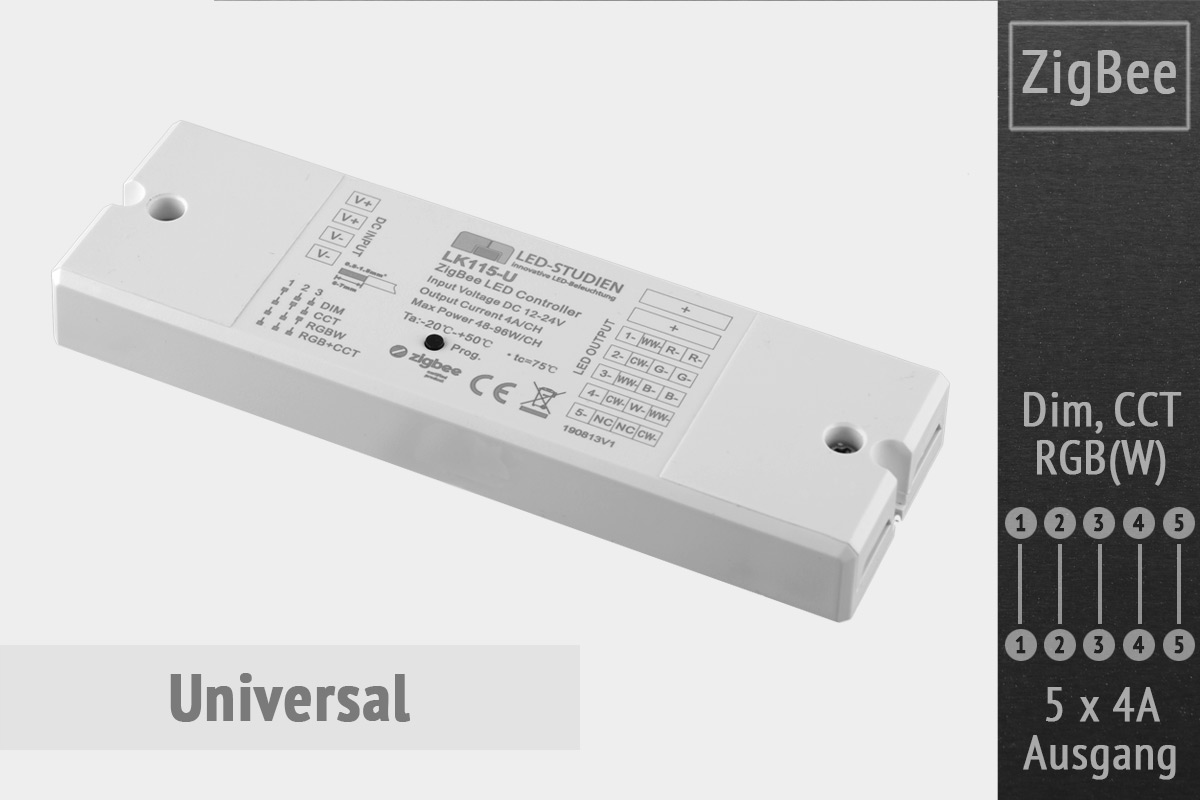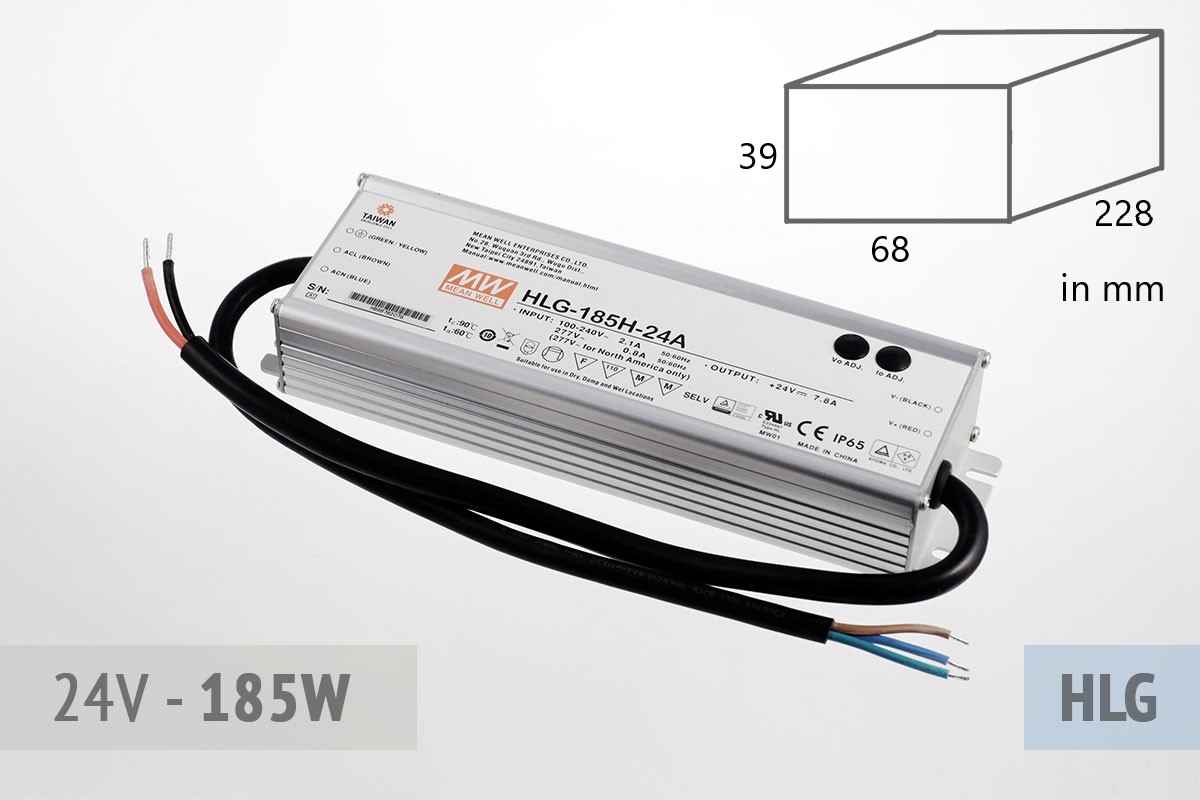 Available, delivery time 3-5 days
Product number:
ZigBee-Set-9f-5m-bund
The set consists of a 5m roll of CCT LED tape for room lighting (adjustable colour temperature).
You can choose matching components:
Power supply
Zigbee driver
Zigbee remote control (optional): FOH wall switch or FOH built-in module
A detailed overview of the options including technical data can be found below.
Summary
Power supply (180W class)
Optional: ZigBee wall switch for PHILIPS HUE
CCT LED strip, 5m roll
Mandatory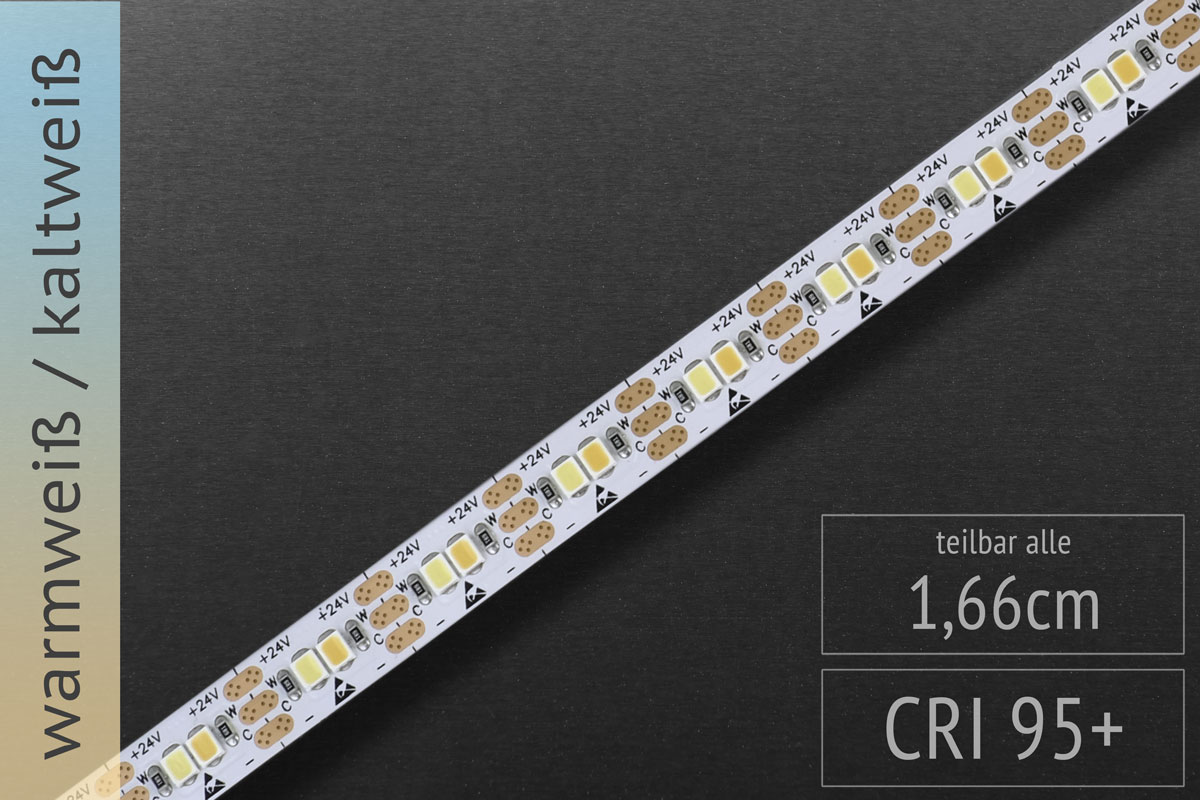 High CRI>95 - 120 LEDs/m - 1.300 + 1.500lm/m
Power supply (180W class)
Mandatory
We recommend HLG power supplies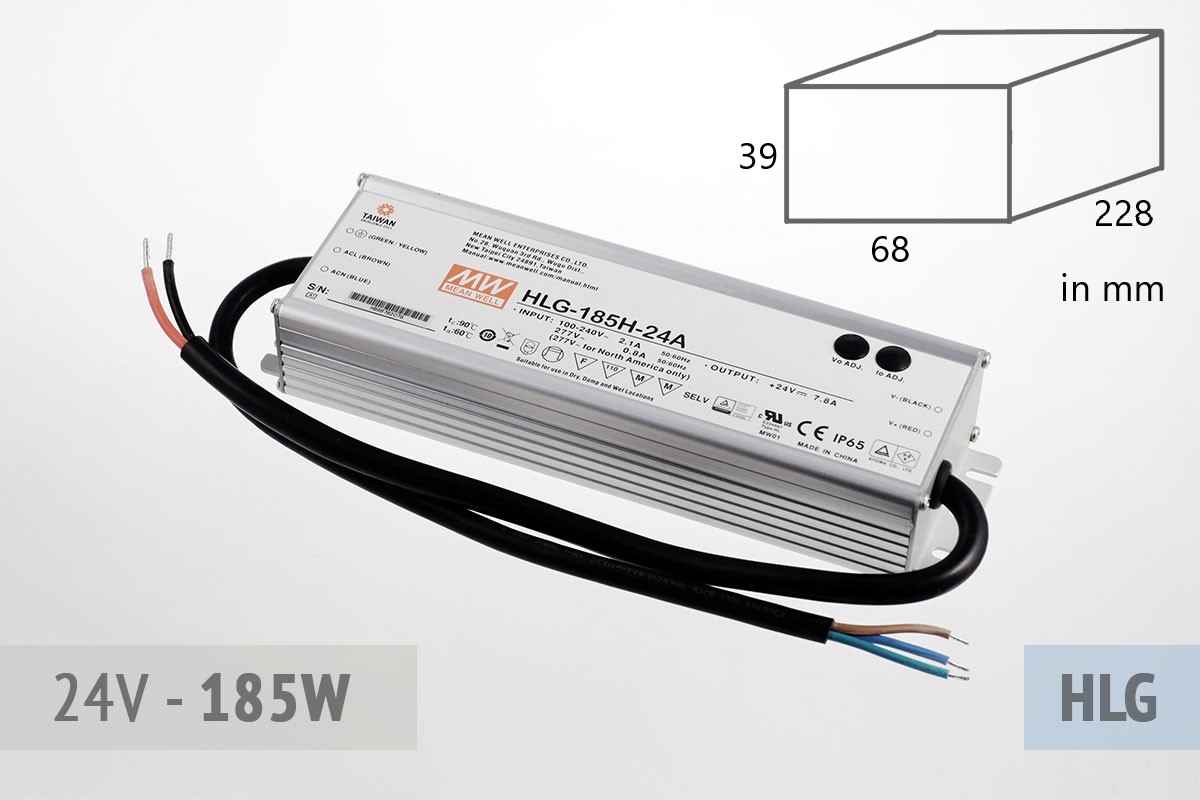 Power supply HLG 24V - 7.8A - 185 Watt, extremely quiet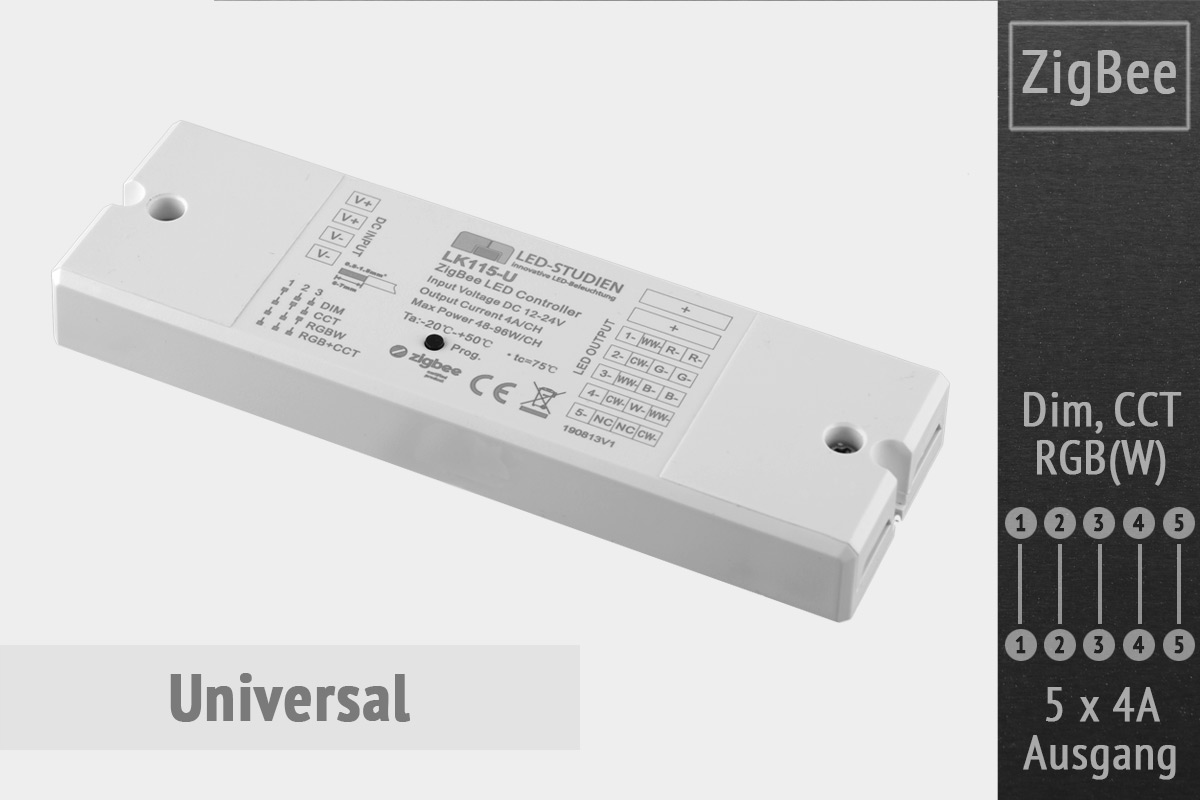 ZigBee universal LED driver | 5 x 4A Driver version: Universal 5x4A
Optional: ZigBee wall switch for PHILIPS HUE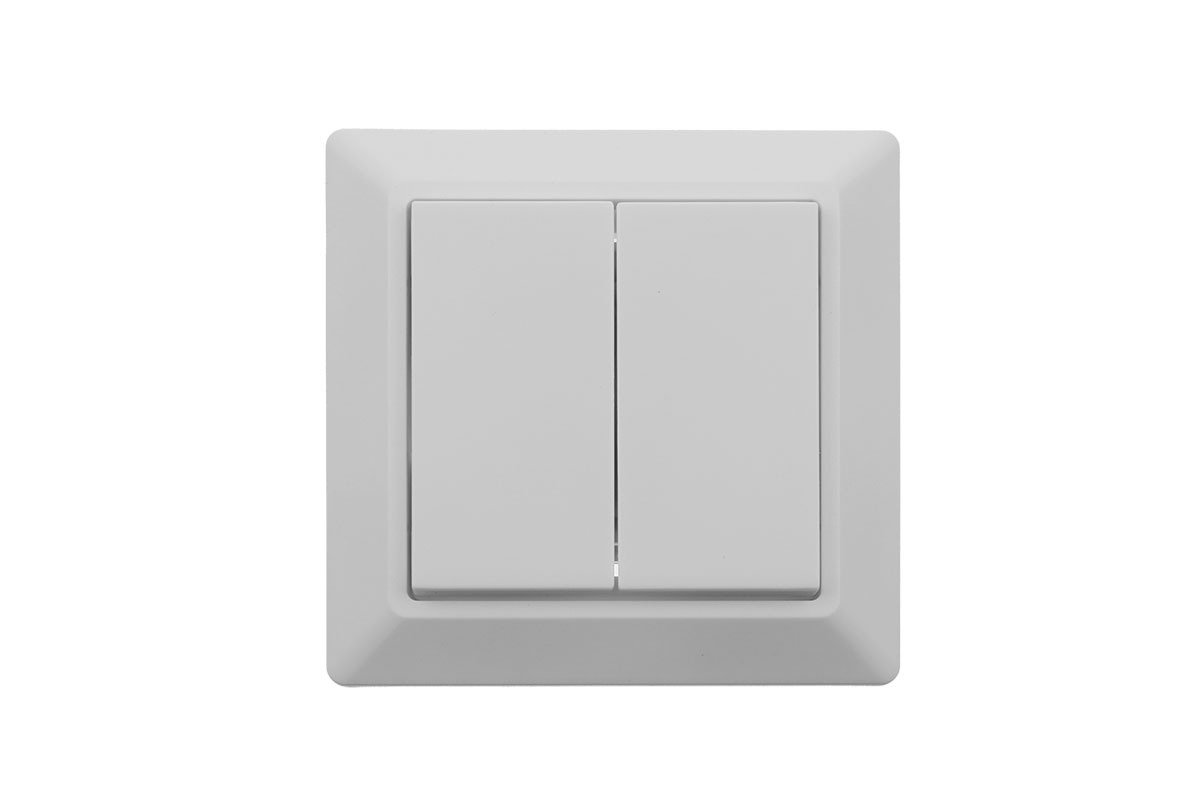 ZigBee wireless pushbutton "Friends of HUE Driver version: FOH wall switch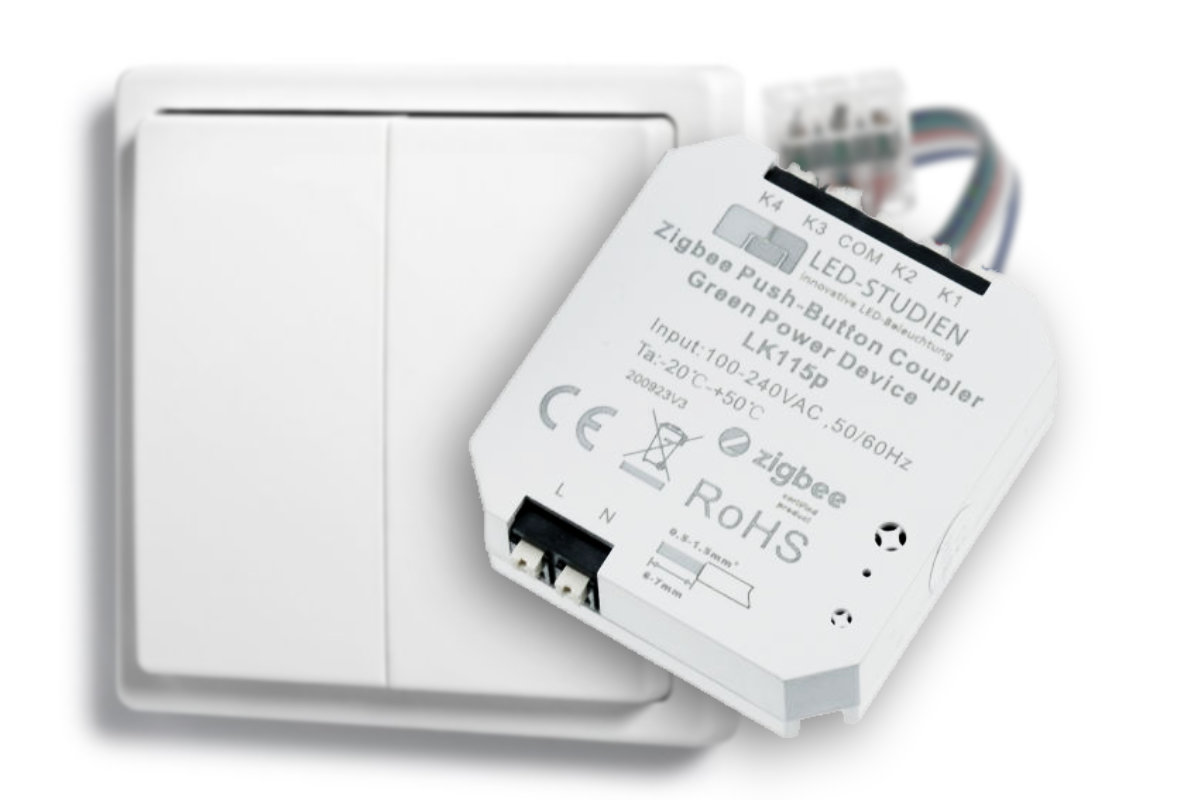 ZigBee "FOH" Einbau-Modul für normale Wandtaster
Each LED set consists of the components LED strip, power supply, driver and remote control.
The set-up of the LED components is very simple. The ZigBee controller is connected between the power supply and the LED strip, which can then be addressed via a gateway (e.g. the PHILIPS HUE BRIDGE V2) using a smartphone or tablet. Voice control via well-known systems such as AMAZON ALEXA or GOOGLE HOME is also possible. Assembly instructions are included with the set.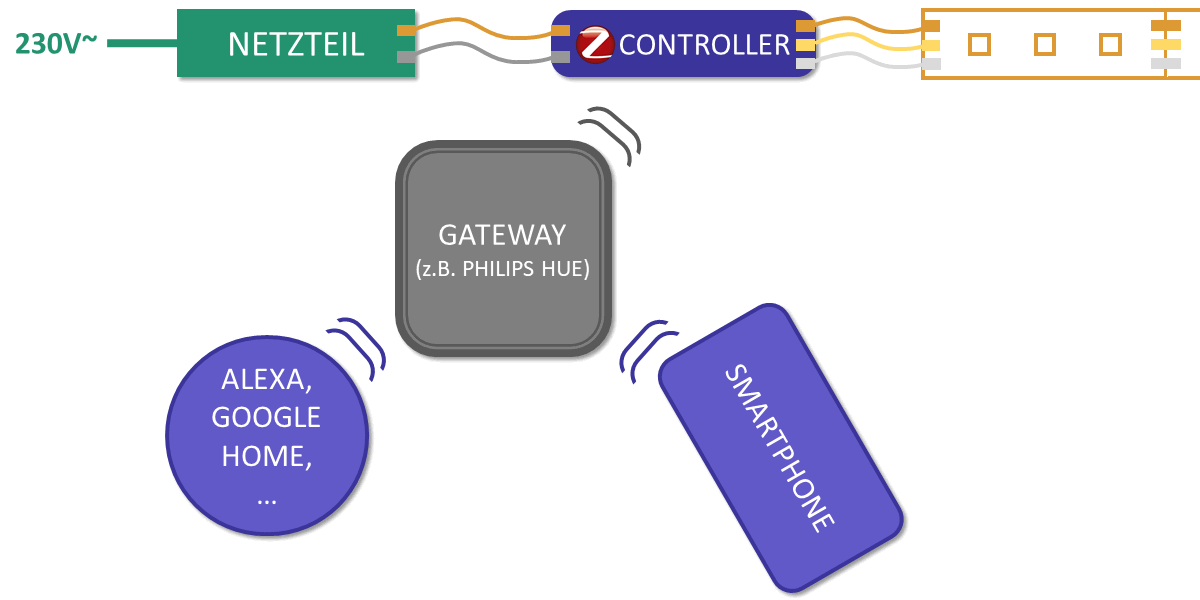 Technical data of components
LED-STRIP
| | |
| --- | --- |
| Item no. | LK04-9f |
| Colour temperature | 2.700 - 6.000K |
| CRI | >95 |
| LEDs/m | 120 |
| Lumen/m | 1200 + 1400lm |
| Width mm | 10 |
| seperable every | 1,66cm |
| Voltage | 24V |
| Power consumption | 28,8 W/m |
| Energy efficiency class (EEK) | F |
POWER SUPPLY
| | |
| --- | --- |
| Item no. | LED1125 |
| Output | 24V / 185 Watt |
| Dimensions (LxWxH) | 228x68x39mm |
ZigBee-DRIVER
| | |
| --- | --- |
| Item no. | LK115-U |
| Output | 5 x 4 Ampere |
| Dimensions (LxWxH) | 145x47x16mm |
ZigBee REMOTE CONTROL (optional)
| | |
| --- | --- |
| Item no. | LK115-K2w |
| Power supply | 3V button cell CR2430 |
| Dimensions (LxWxH) | 81x81mm building depth 15mm |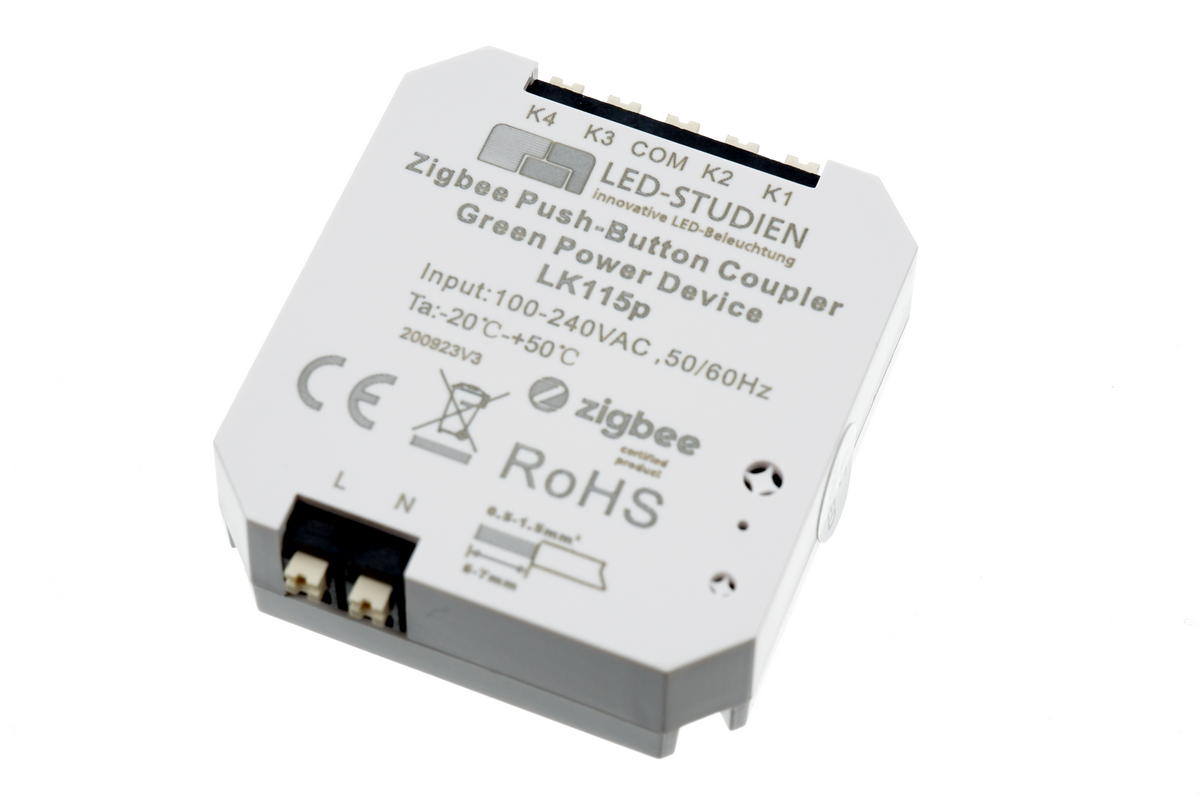 | | |
| --- | --- |
| Item no. | LK115p |
| Power supply | 100-240VAC |
| Dimensions (LxWxH) | 50x43mm, installation depth 16mm |