LED Repeater / Amplifier | 4 x 6A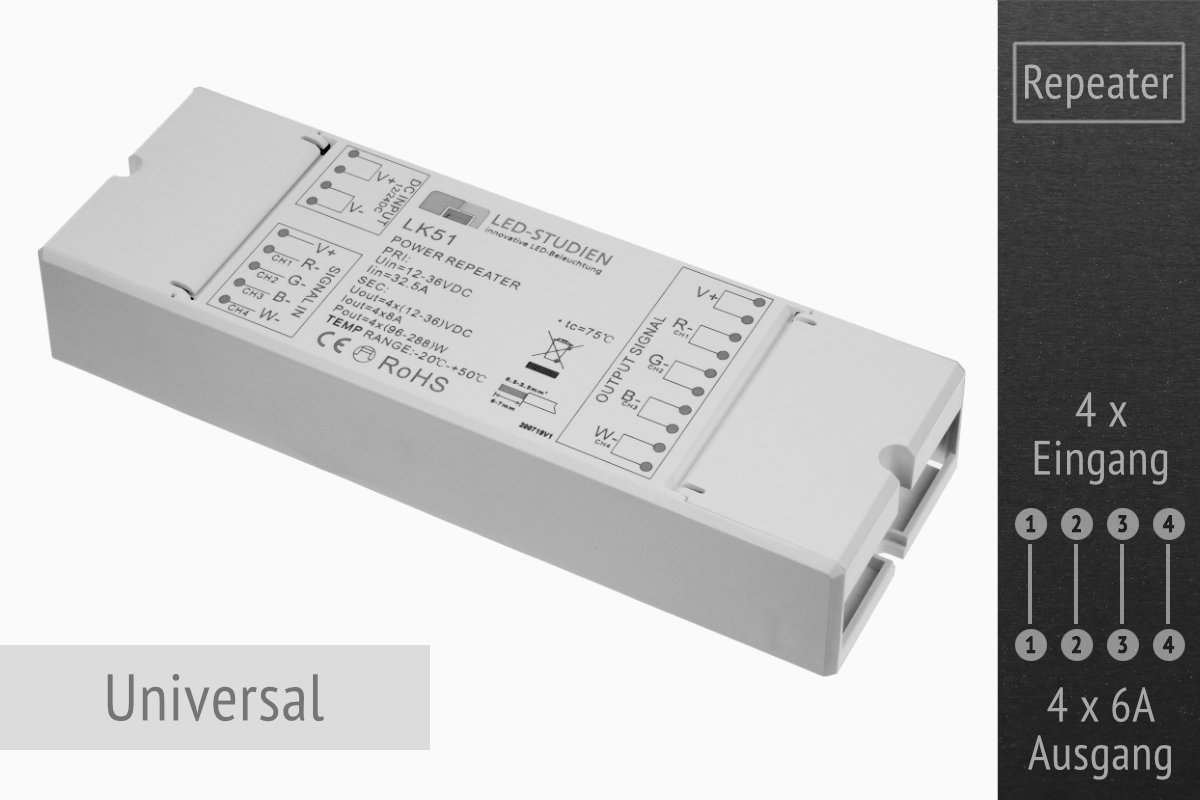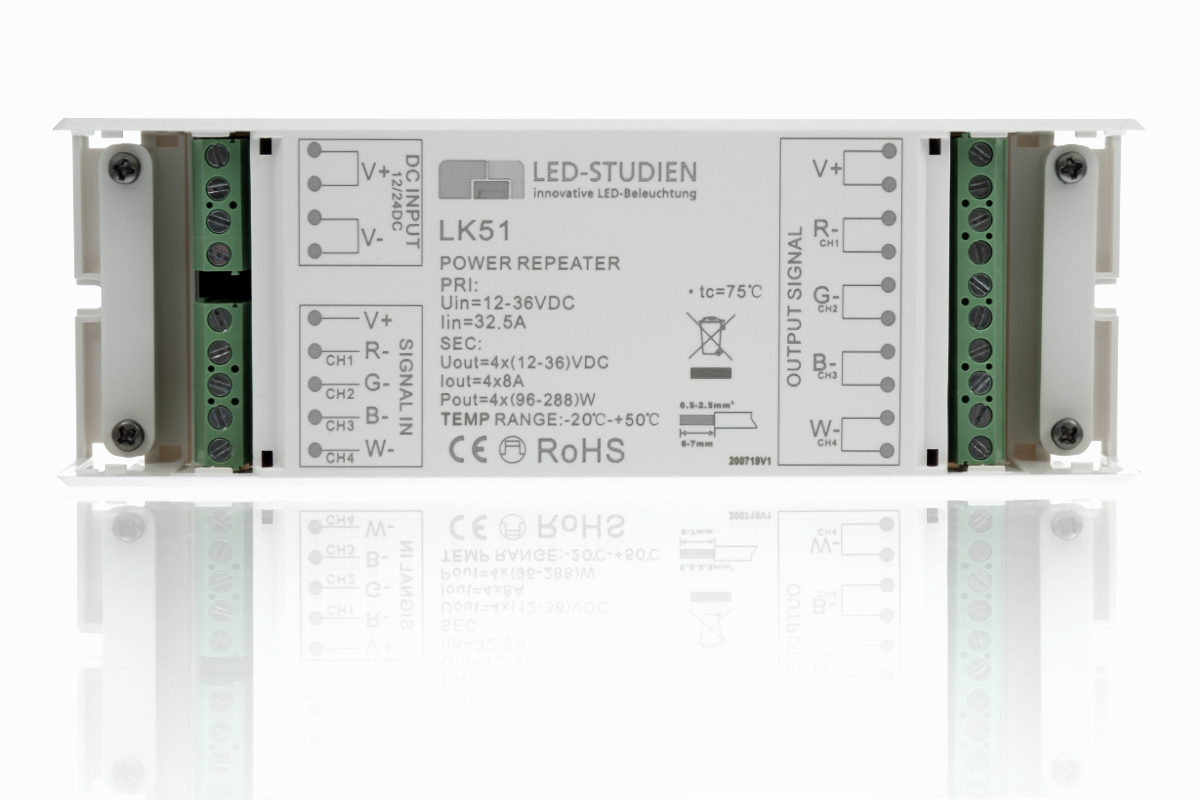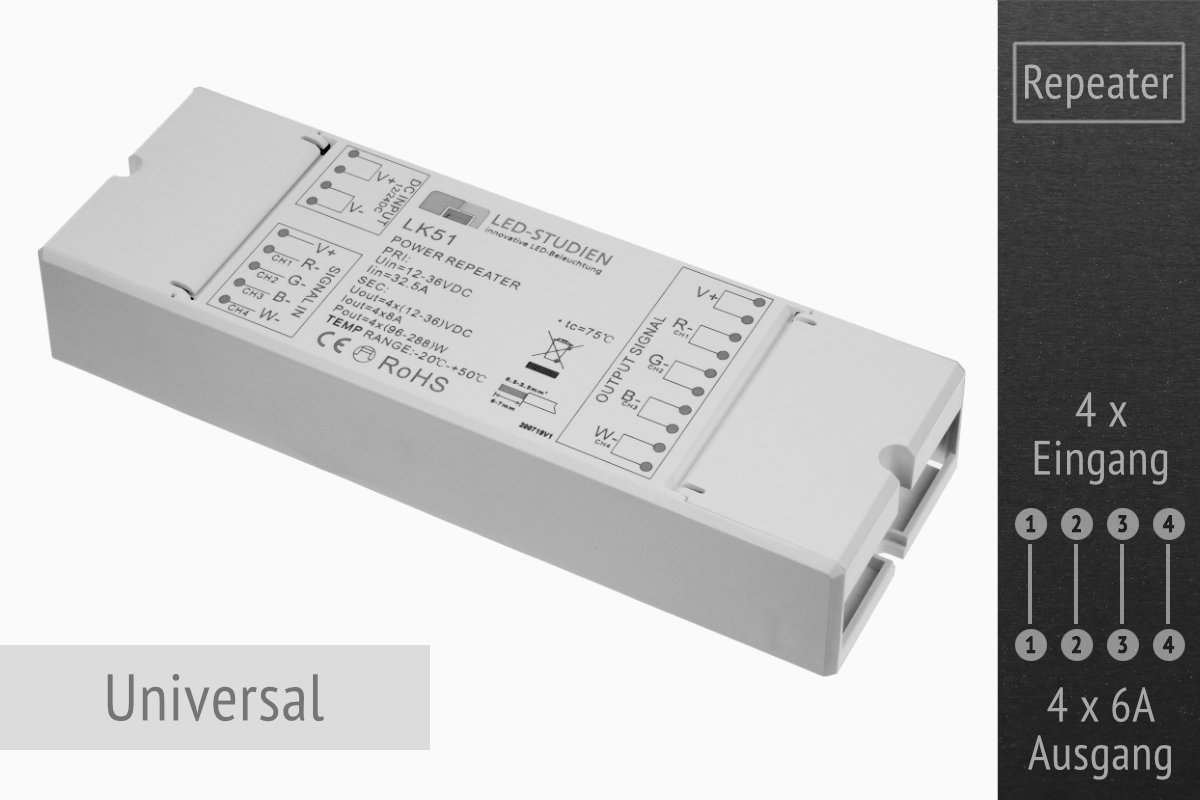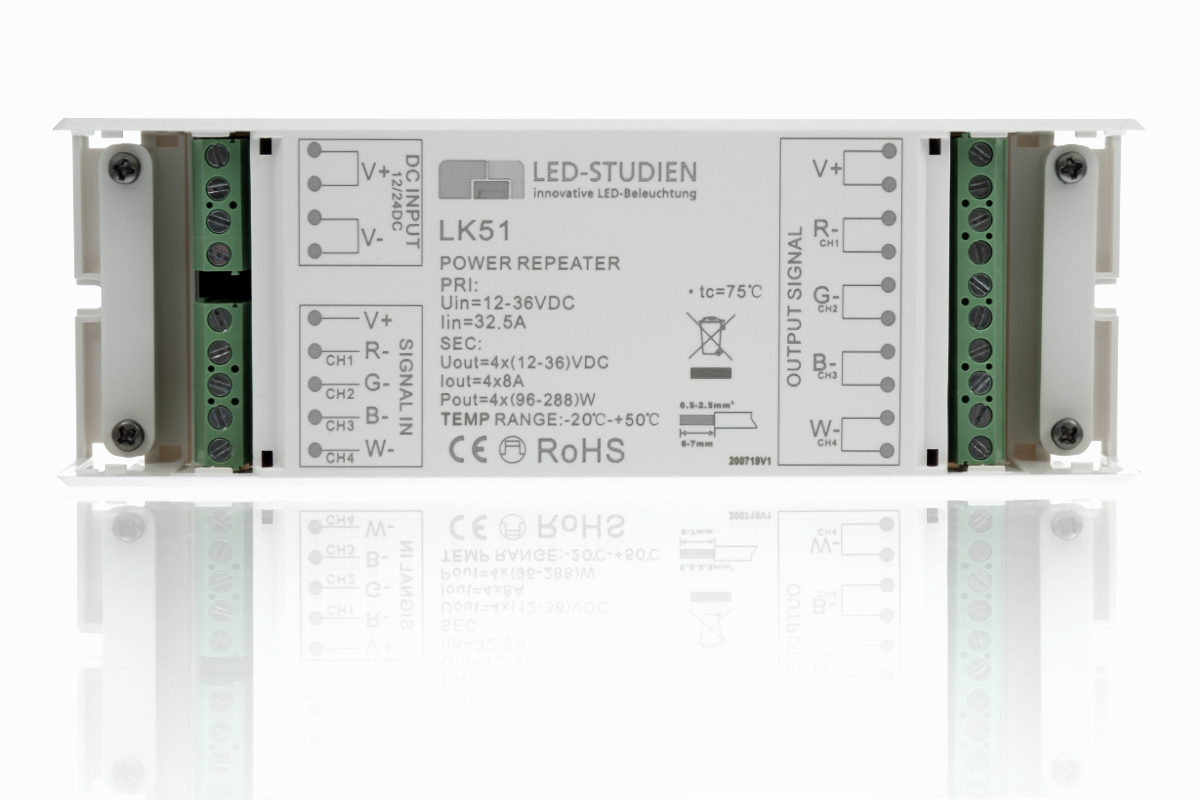 Available, delivery time 3-5 days
This LED amplifier works with an operating voltage of 12V to 36V DC. It offers 4 channels with 6 amps output power each.
Repeaters are used when the output power of the controller is not sufficient. For example, you want to use a controller with a certain control technology (DALI, KNX, radio or other), but your LED installation needs more amperage (amps) than the controller can provide. In this case, connect the controller to a repeater and run all LED strips through the repeater.
Note:
We do not recommend running LED strips in parallel on controllers AND repeaters, as this may result in brightness and/or color deviations. The basic rule is: Either connect everything to controllers or everything to repeaters.
---

Technical data:
Dimensions: 170*58*29mm
Voltage: 12-24V DC
Power: 4 x 6A
IP class: IP20


---
Note: The driver has double voltage inputs (++--). For high connected load (> 200 Watt), use our special connection cables for high connected loads (> 200 watts) in order to divide the current load between the two inputs. The large power supplies HLG-480 and HLG-600 already have double voltage outputs, so that both voltage inputs of the driver can be used directly here.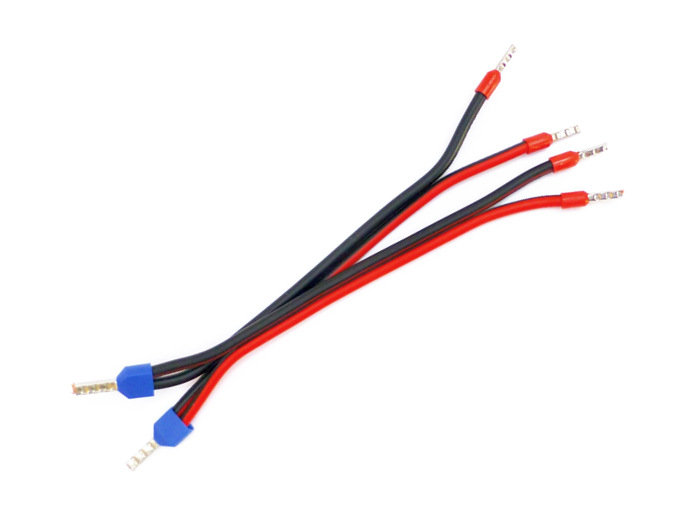 Connection cable for driver with double input
Y-cable for driver with double input. This allows both inputs of the driver to be used and effectively splits the current load. 2 variants are available: 0,75mm² for connections up to 12A 1,5mm² for connections up to 25A ​Note: Due to the wide wire end ferrules on the power supply side, the connection cables do not fit into typical WAGO terminals here. Instead, use e.g. classic luster terminals.