ZigBee built-in pushbutton module with 4 freely assignable inputs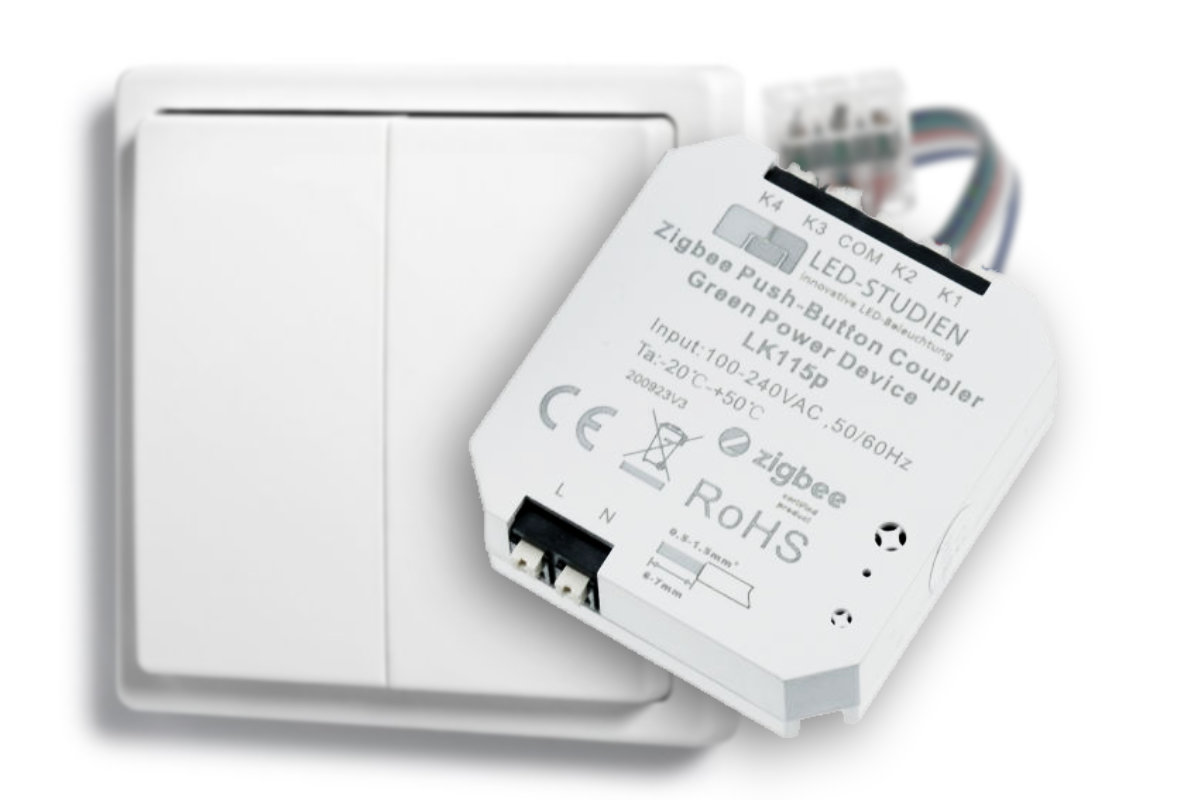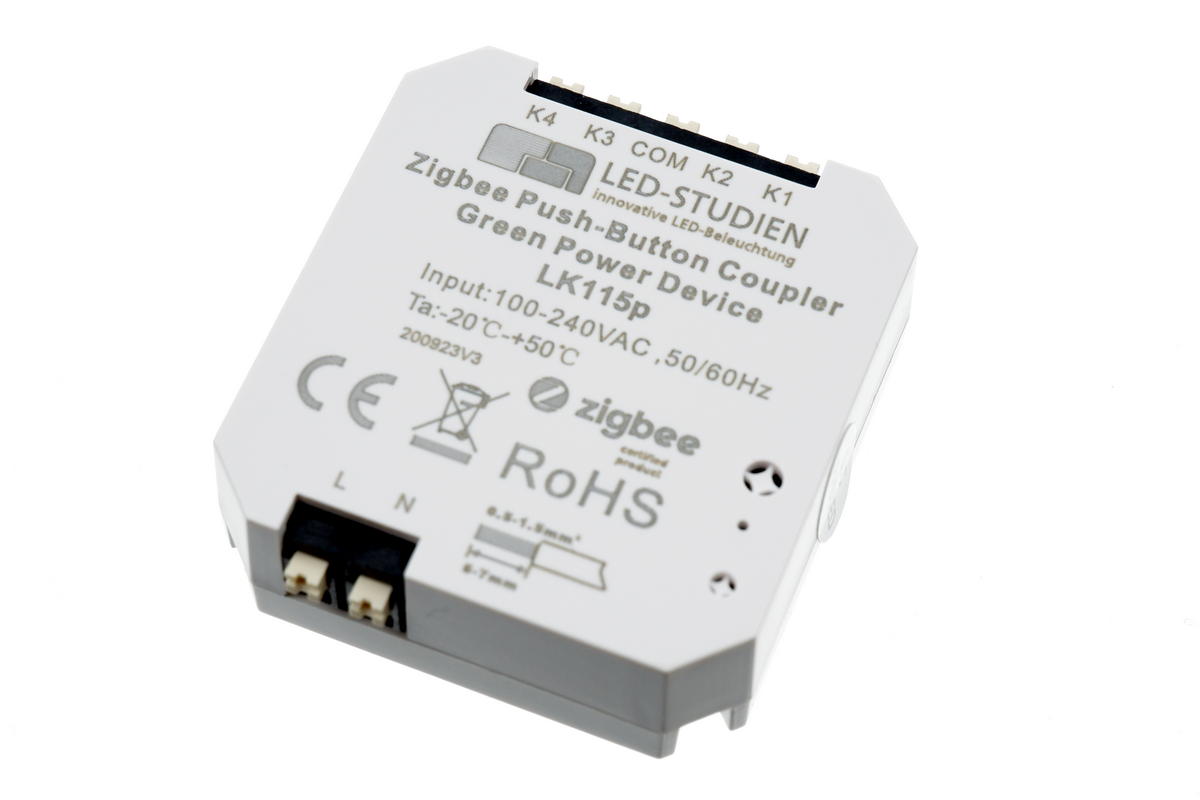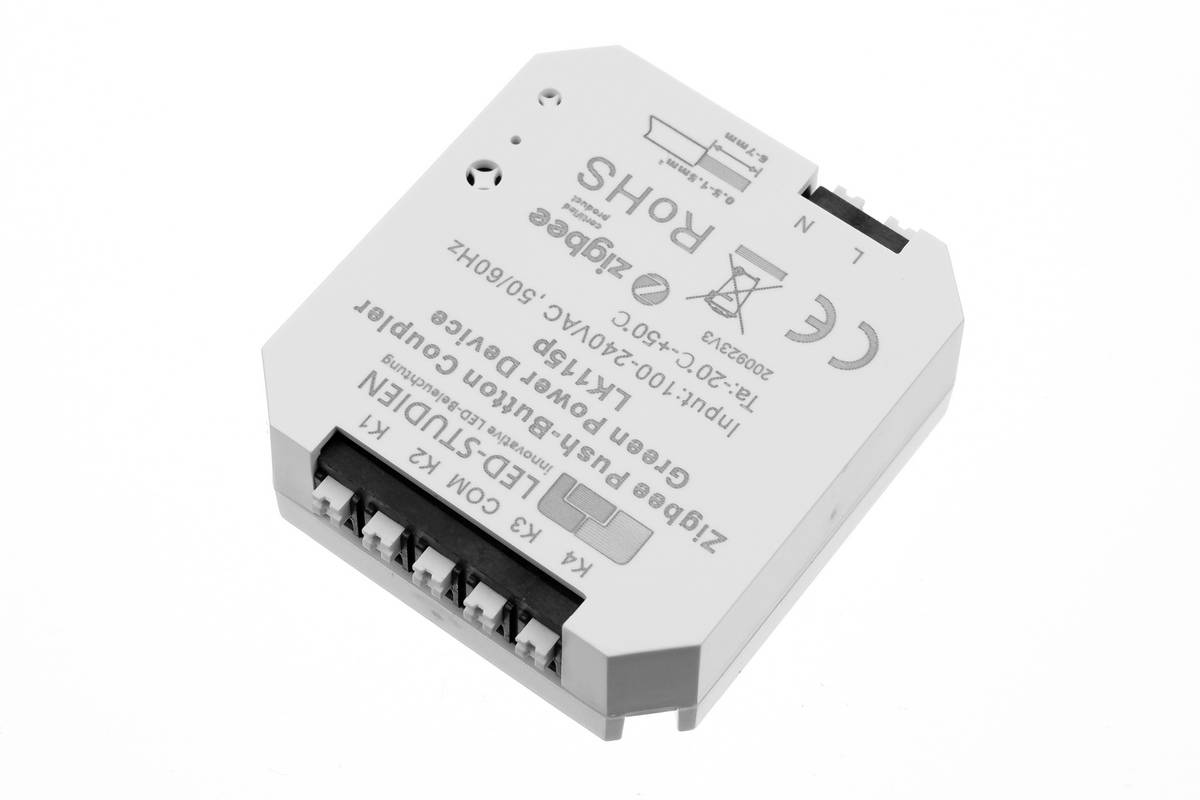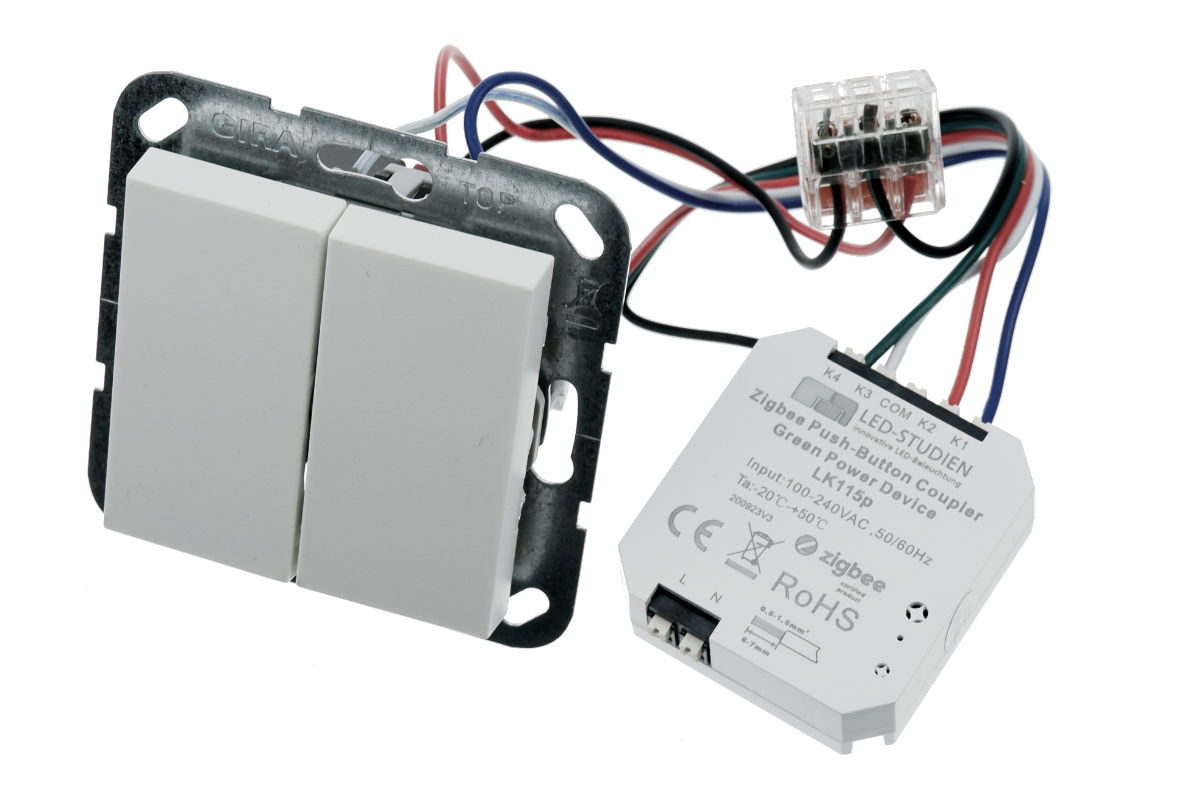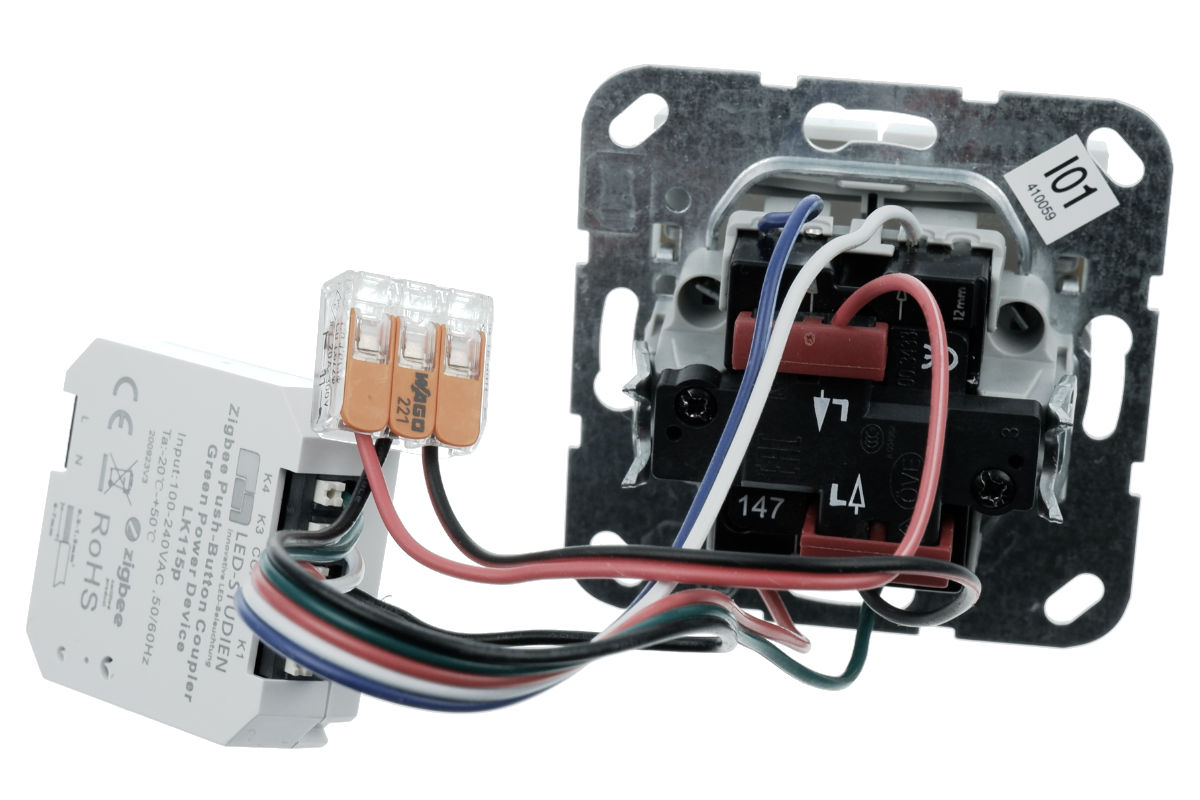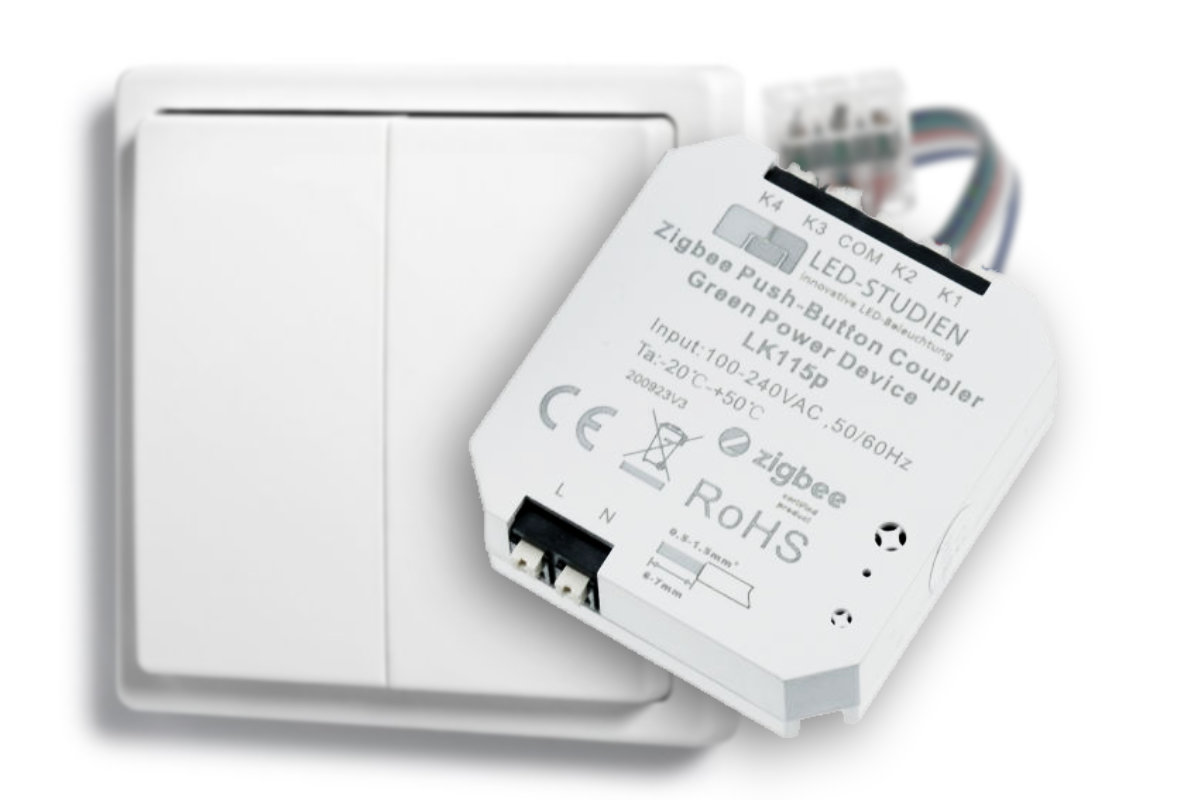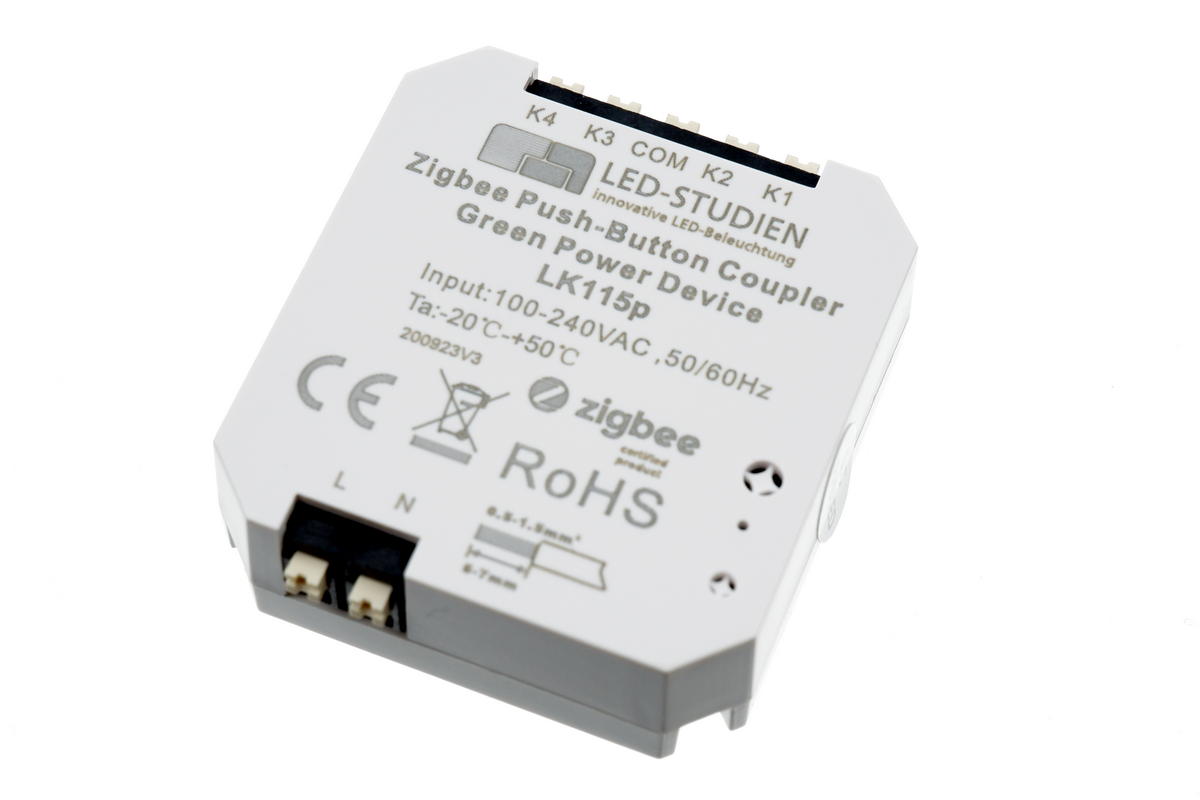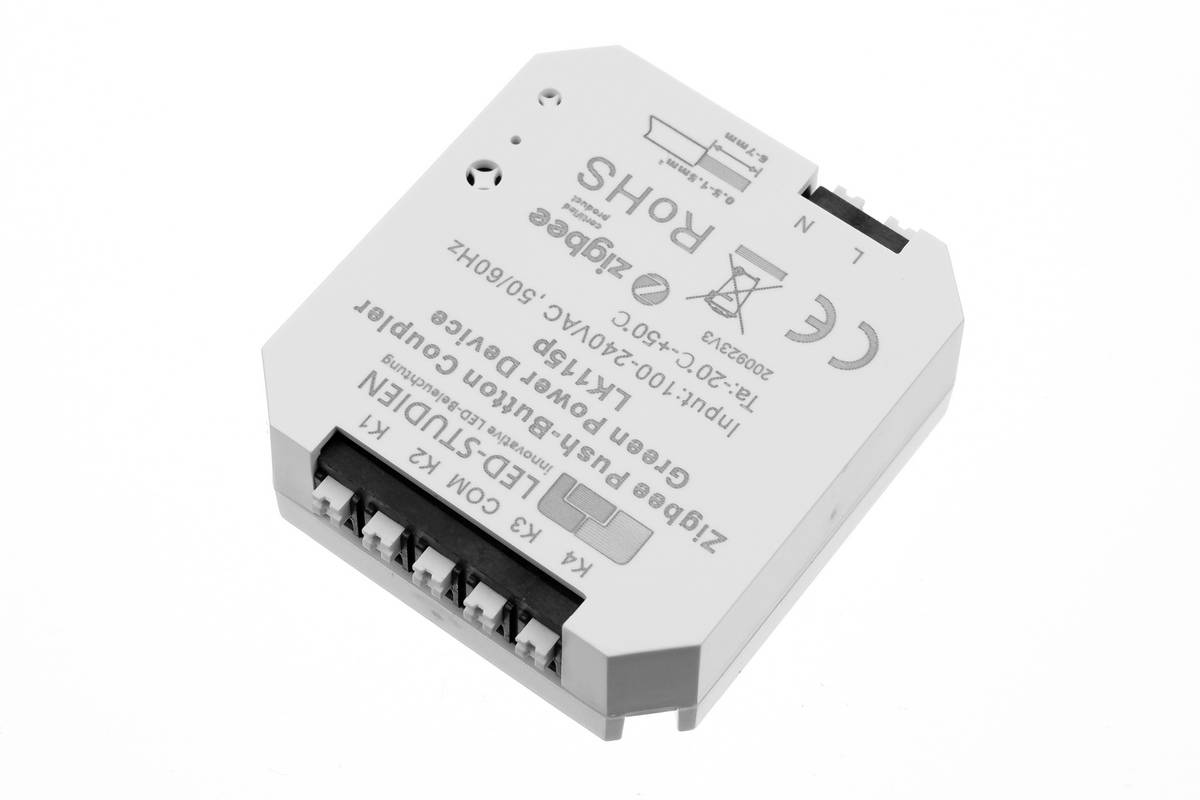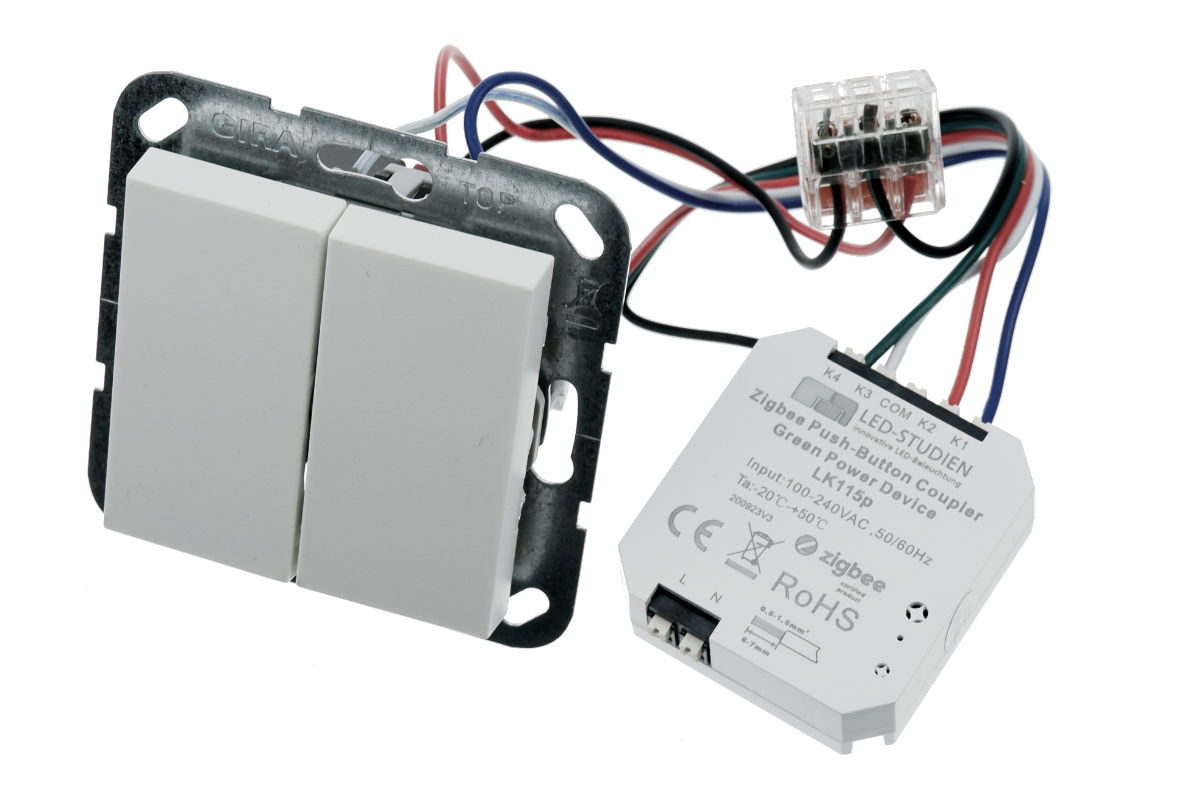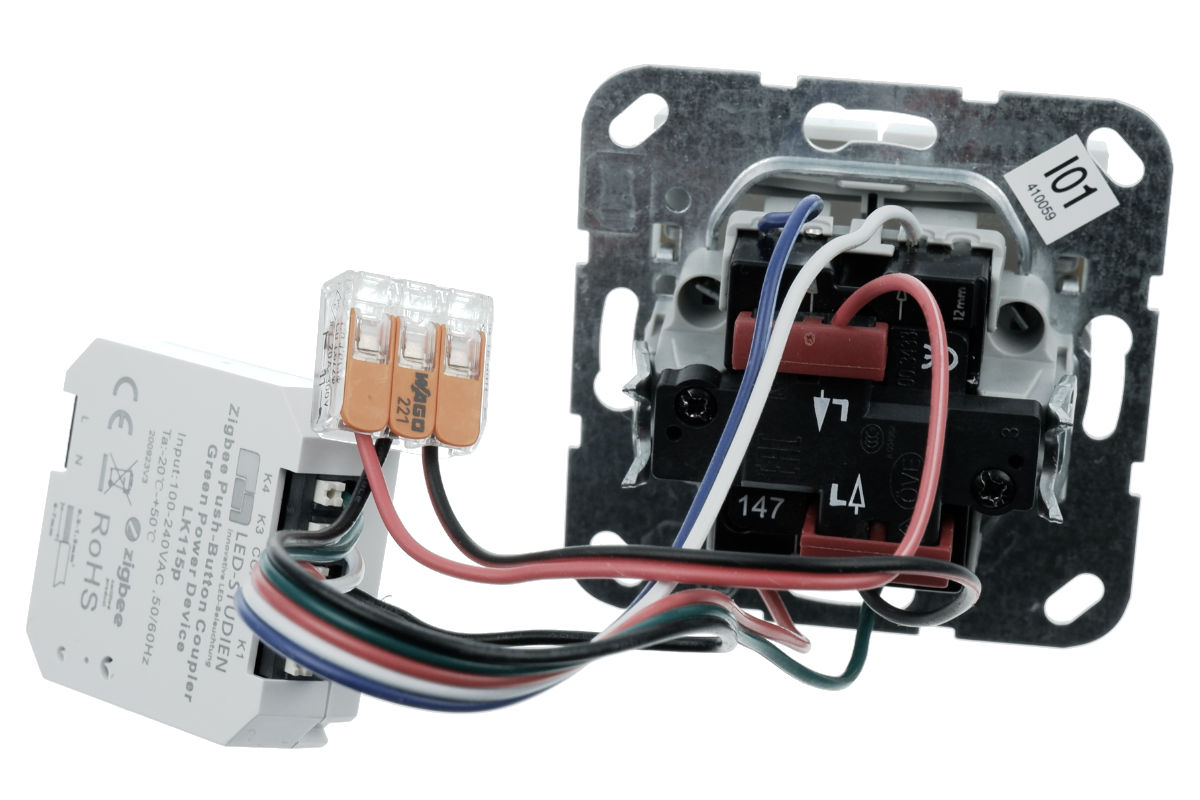 Available, delivery time 3-5 days
Normal wall switches can be connected to this ZigBee module and thus be integrated into a ZigBee setup (like PHILIPS HUE). Ideally suited are wall switches with 4-fold NO contact, such as GIRA 014700.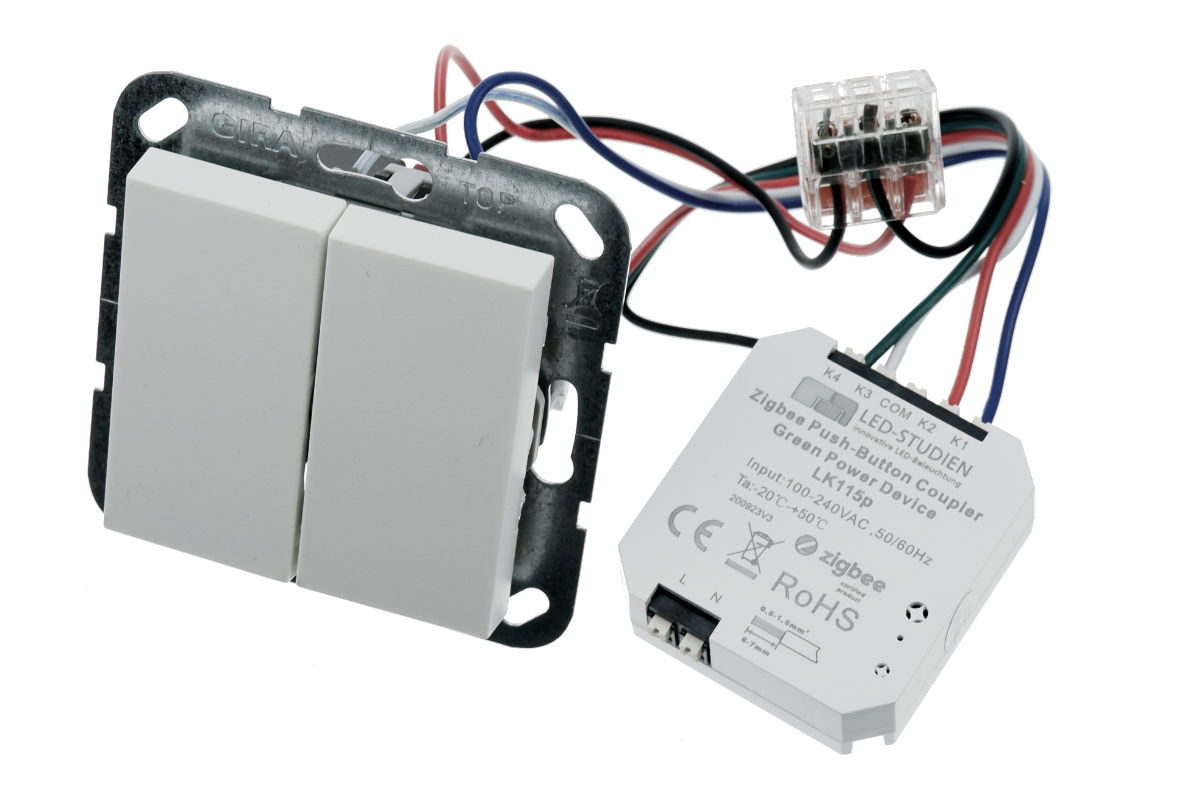 Alternatively, of course, 2 double pushbuttons or even 4 single pushbuttons can be used.
F
or integration, a minimum of 3 button inputs are currently required, so it does not make sense to connect e.g. only one double button. At least for integration to the bridge min. 3 buttons are needed.
A distinction is also made between long and short presses. For example, the 2 left buttons can switch the light on and off with a short press and dim up and down with a long press. The 2 right buttons can then be assigned individual light scenes and color moods.
The power supply is via the normal house mains (230VAC) so that a battery never needs to be changed.
ATTENTION: The pushbutton
module requires a PHILIPS HUE BRIDGE and app for integration. A direct integration e.g. on AMAZON ECHO is not possible. The HUE BRIDGE is always required as an intermediary.
---

Technical data:
Pushbutton connections: 4
RF technology: ZigBee, 2,4Ghz
RF distance: max. 30m free of sight
Powersupply: 100-240VAC
Water protection: IP20, not water protected
Dimensions: 50x43mm, Construction depth: 16mm