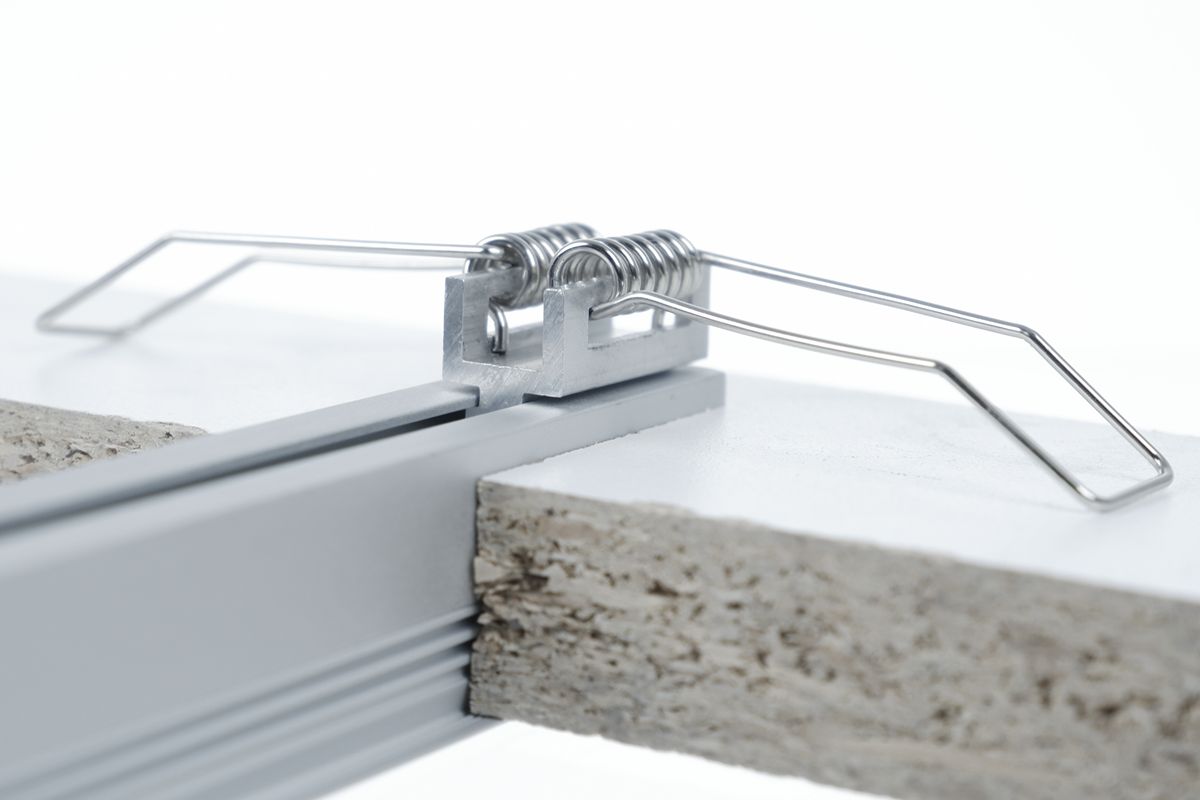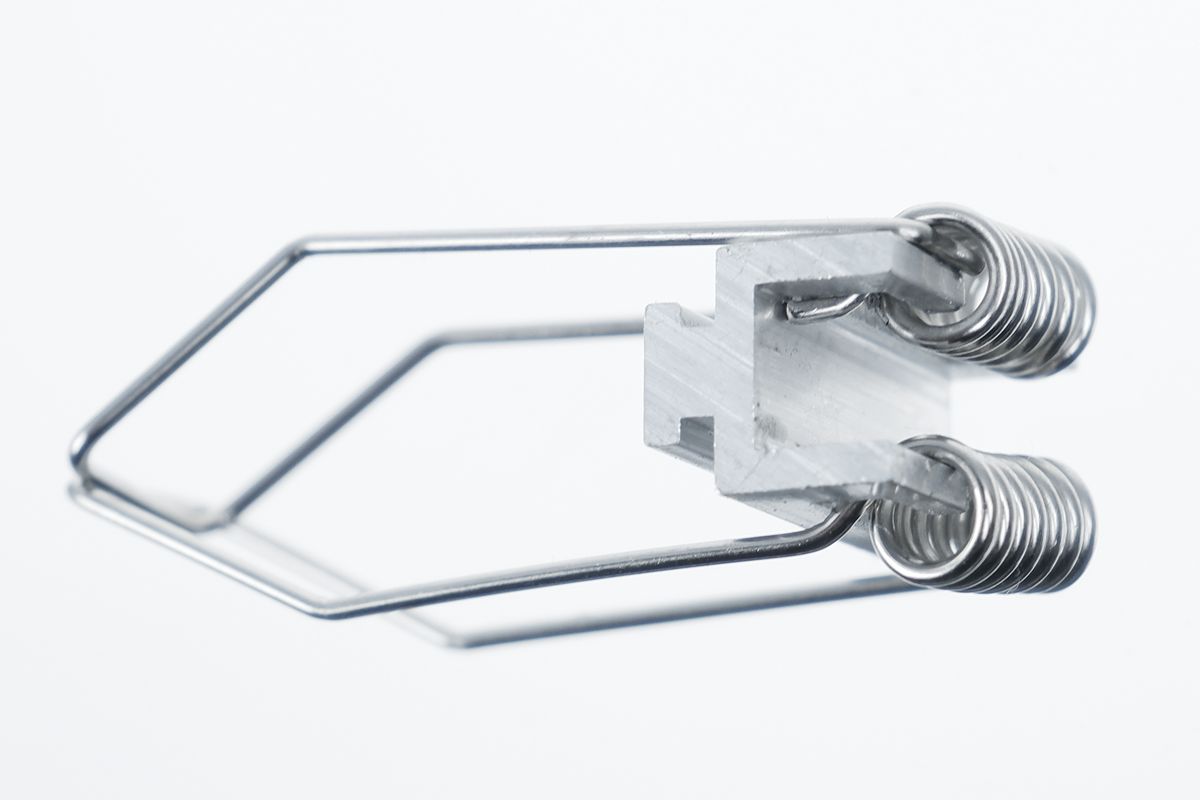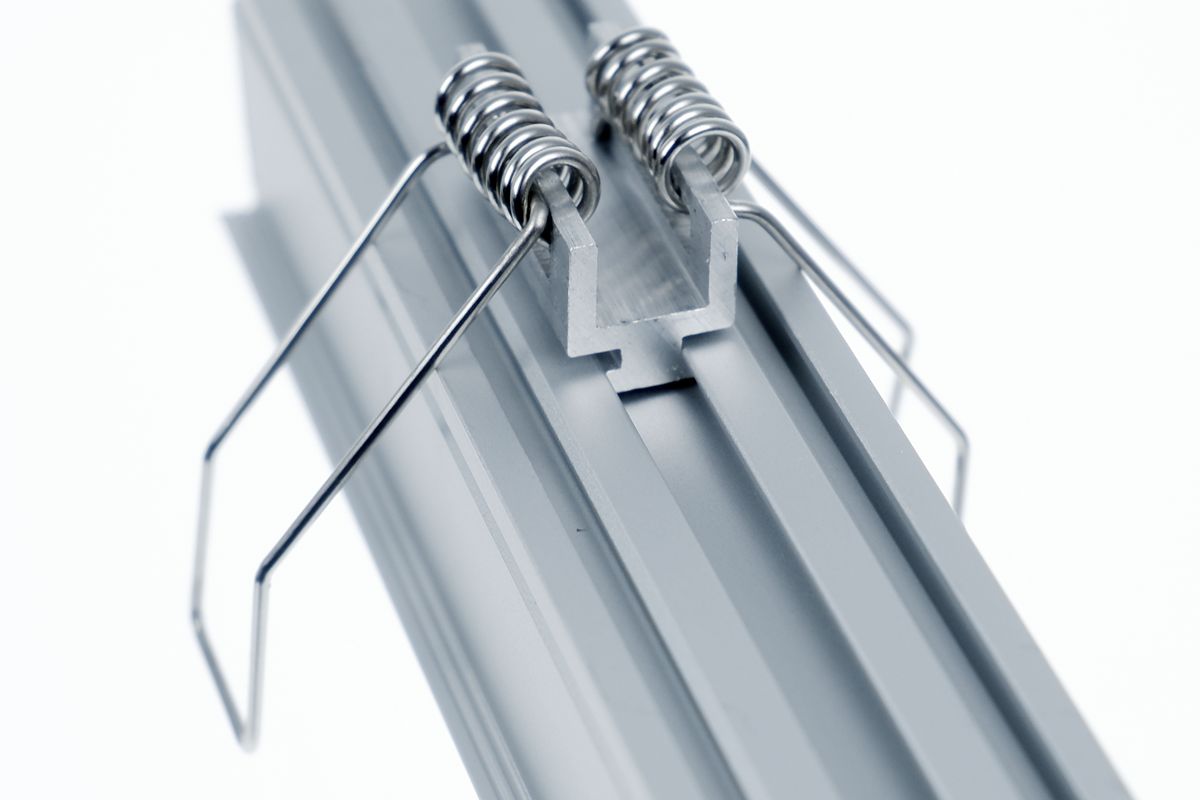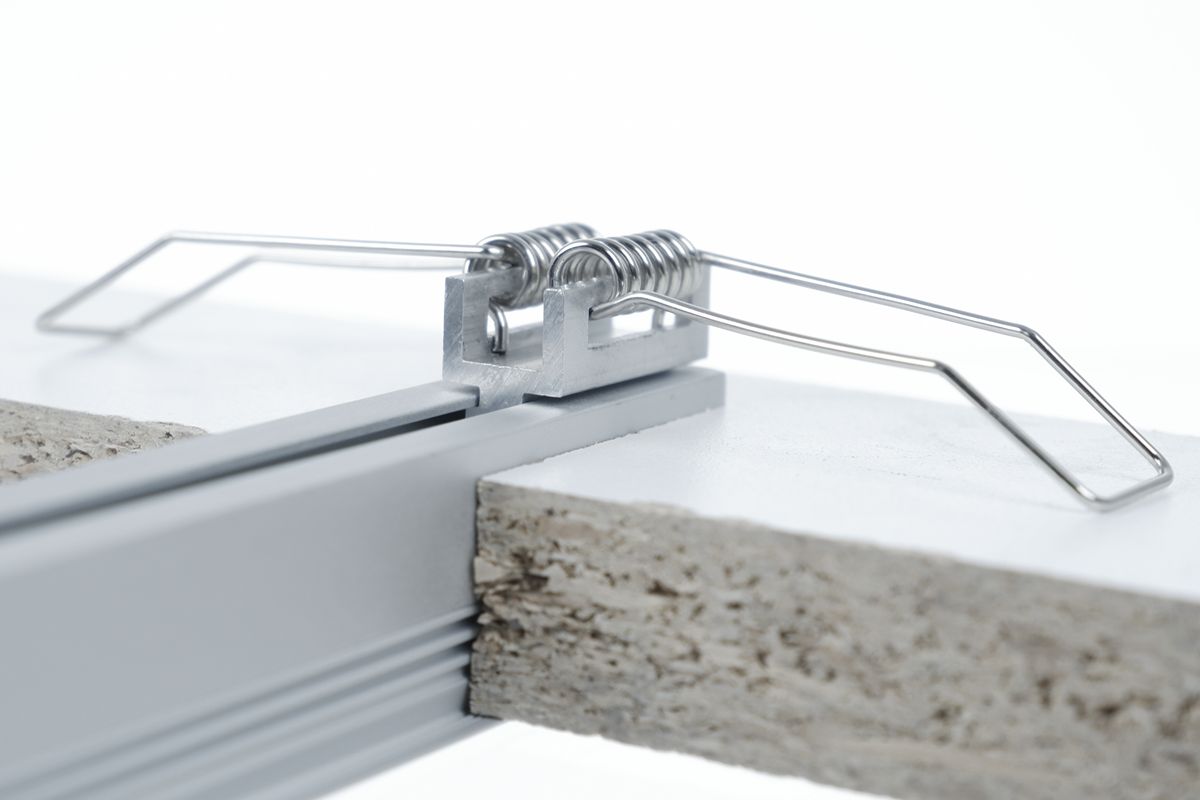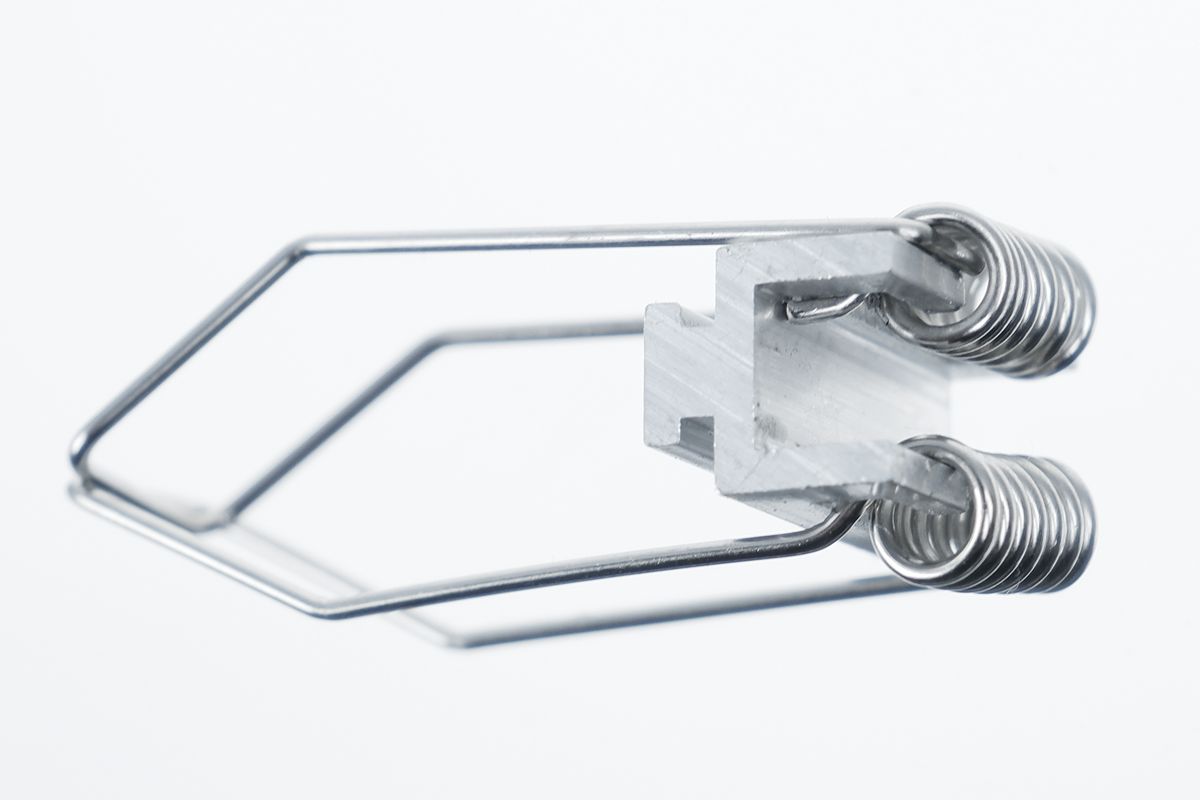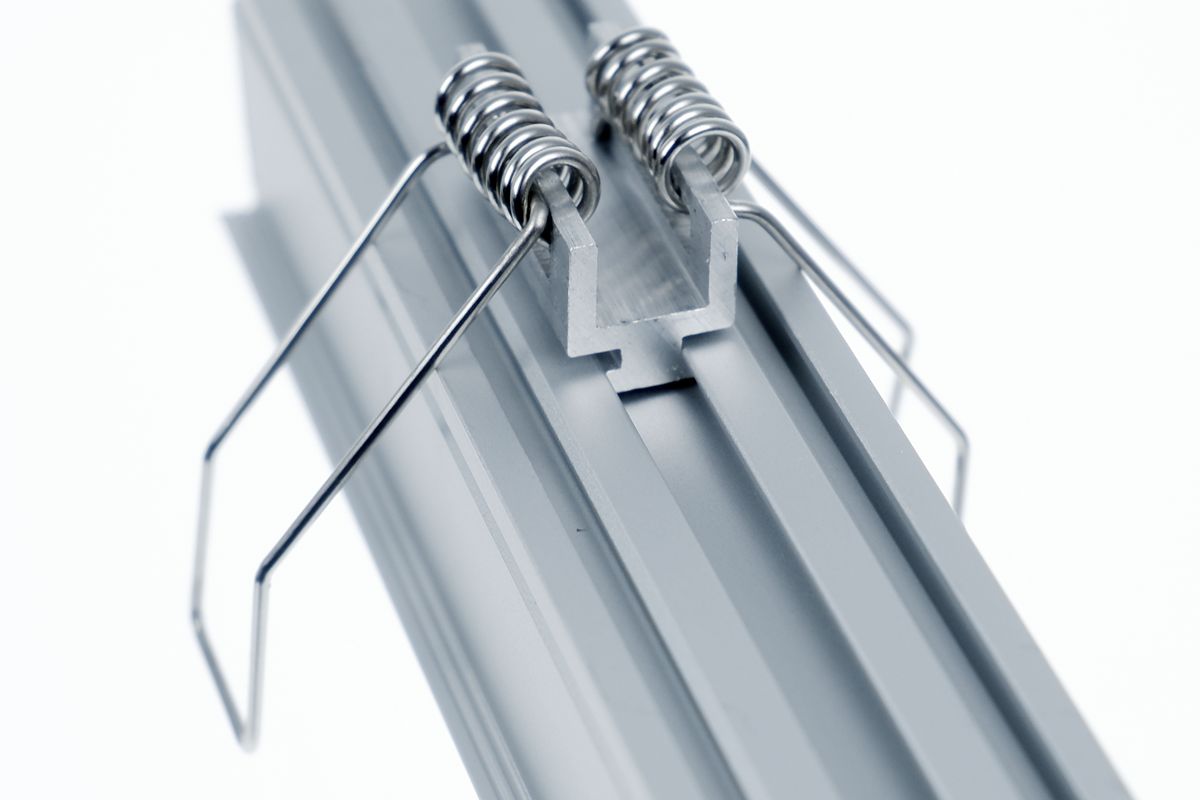 Available, delivery time: 3-5 days
The mounting spring is used to fix an insert profile in a groove. The mounting spring is inserted into the back of the profile, pressed together and thus guided into the groove. In the cavity above the groove, the mounting spring springs apart again, thus ensuring that the profiles are firmly seated in the groove.
The spring works directly on the larger PN5 and PN7 profiles or also with the combination PL3 or PL8 + PL10 cable duct.