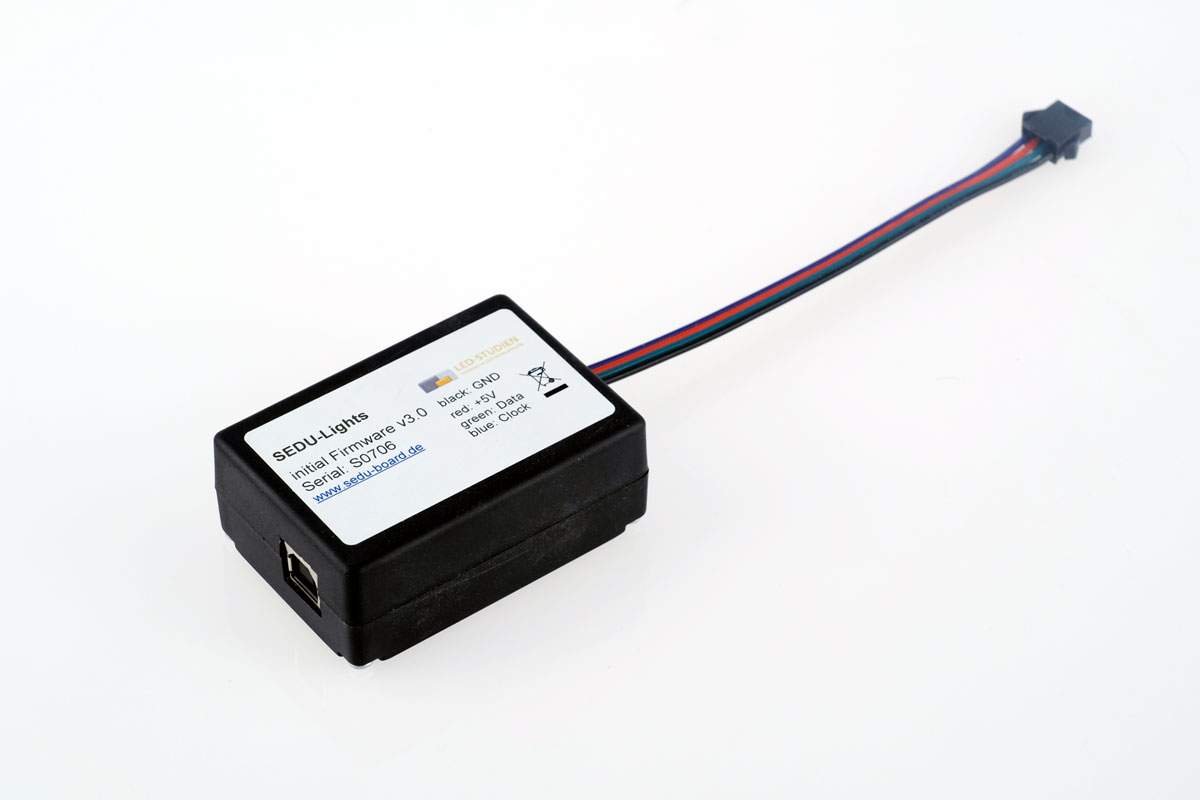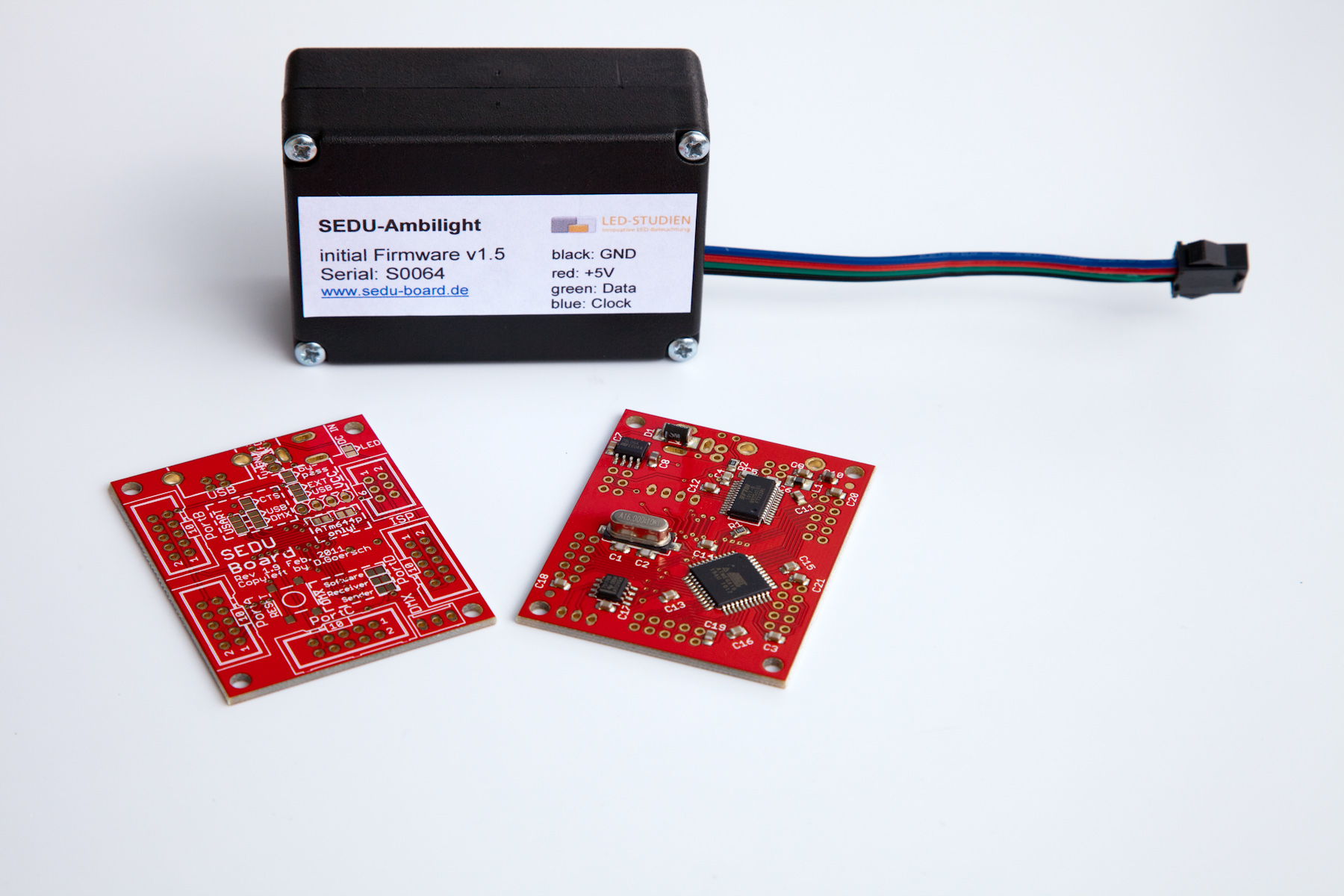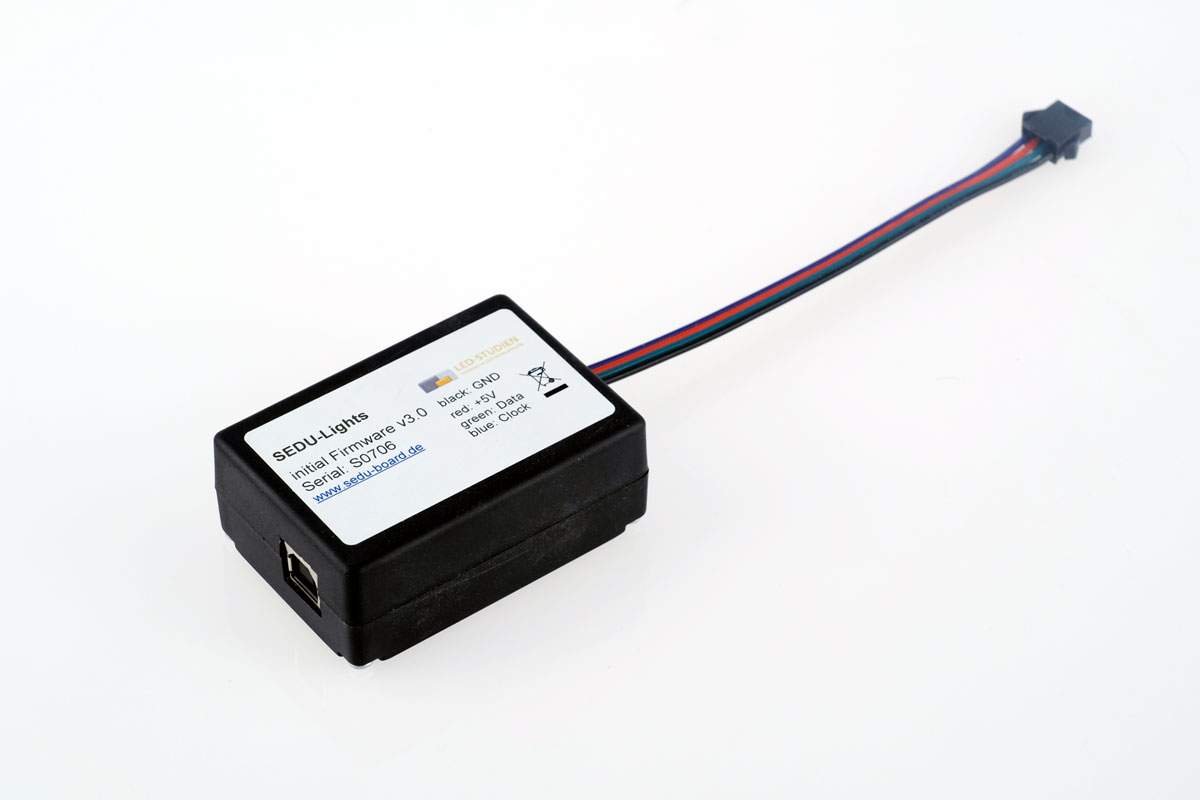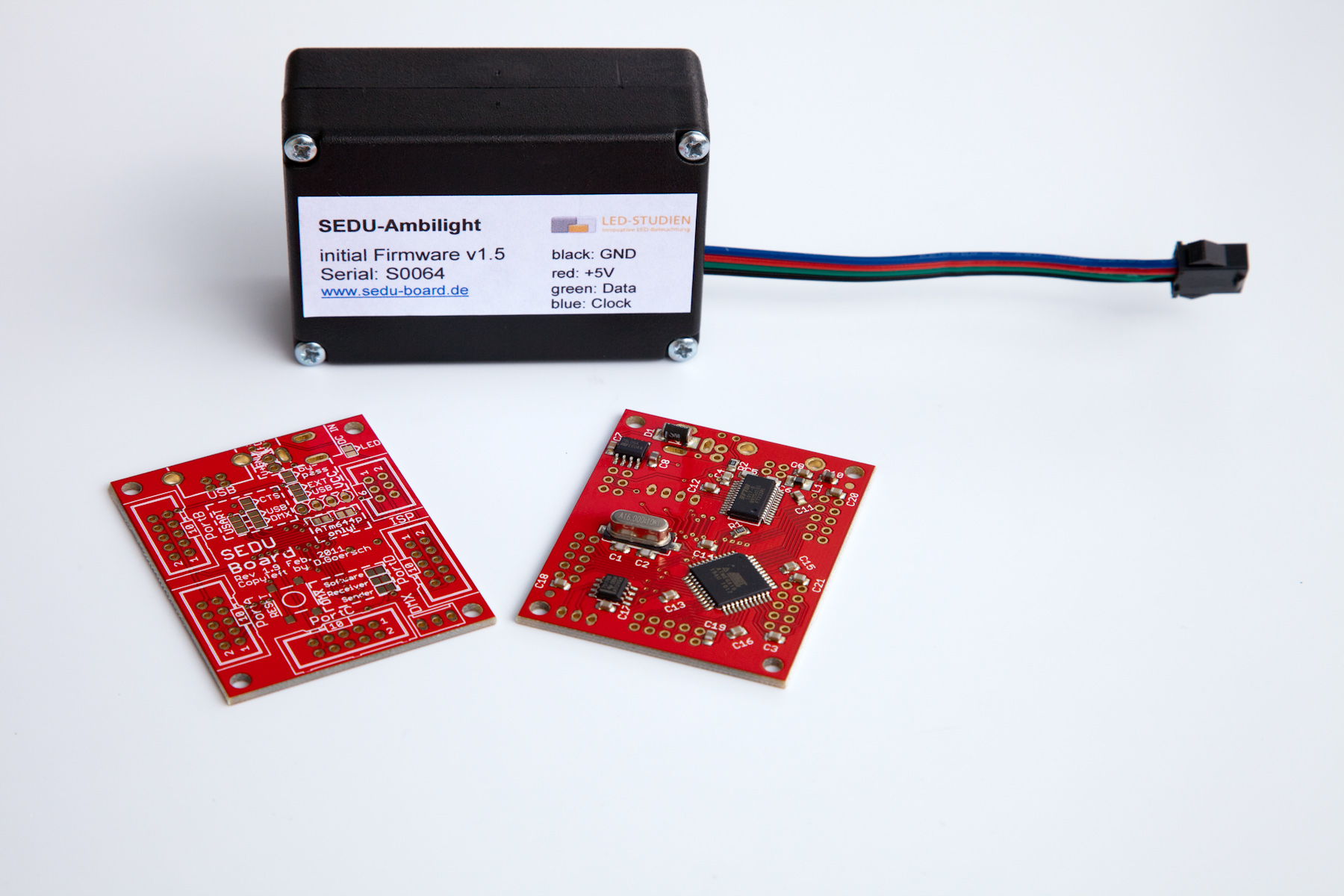 Currently not available, please sign up to get notified
The SEDU board with a firmware for an ambient light system is now called SEDU-Lights.
The SEDU board is a universal board for various tasks. It can be equipped with an ATmega16 or compatible processors. Version 2 is equipped with the ATmega644p. It has a USB port and a DMX transceiver IC. USB and DMX can only be used separately with an ATMega16. The board has four fully external ports. Power can be supplied via USB as well as externally.

The Lights version of the SEDU board is a special application. The installed firmware accepts data in miniDMX format via the USB port and outputs it in WS2801 or TM1804 format. These are common digital strips that can be connected directly. The SEDU-Lights version 2 can handle up to 256 channels (firmware 3.0 or higher).

The SEDU works only with a PC software, which transfers the data processed via miniDMX to the SEDU board. The software is not part of the delivery. Common software solutions are AtmoWin or boblight, which are freely available. (http://www.vdr-wiki.de/wiki/index.php/AtmoWin ).


A more detailed description can be found at www.sedu-board.de.


---

Scope of delivery:
1 x SEDU-Board Lights (Ambient Light) V2 with ATmega644p in case
1 x connector to the SEDU
1 x USB cable