LED pixel driver up to 4096 pixels for TPM2 from USB/SD card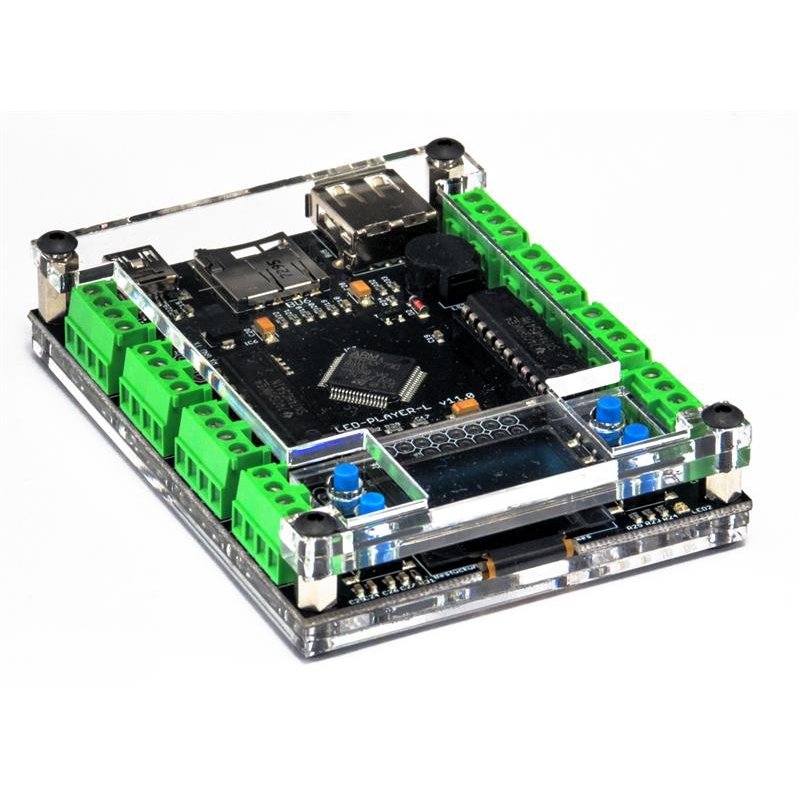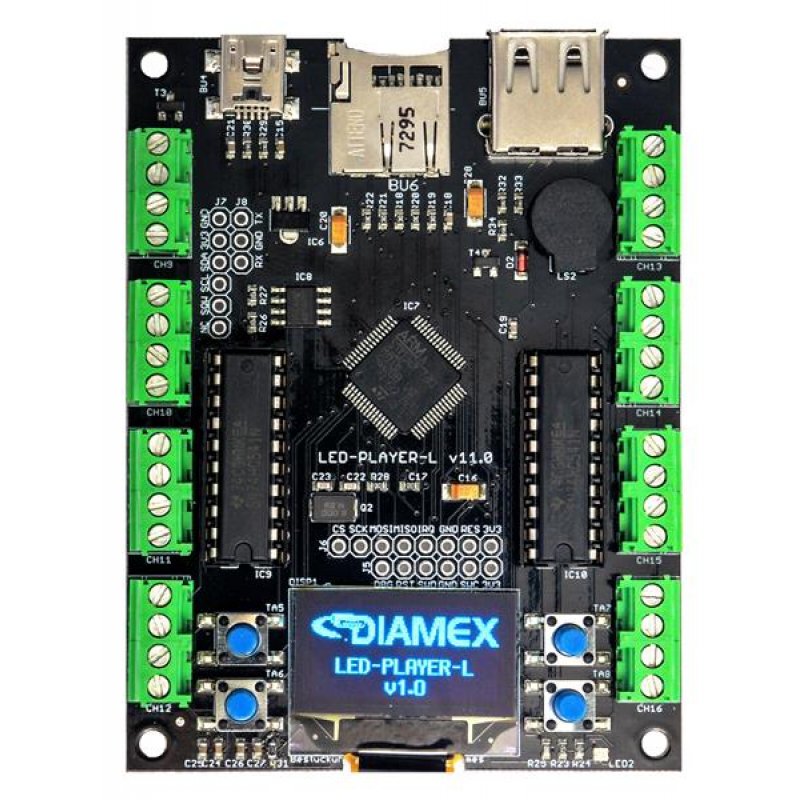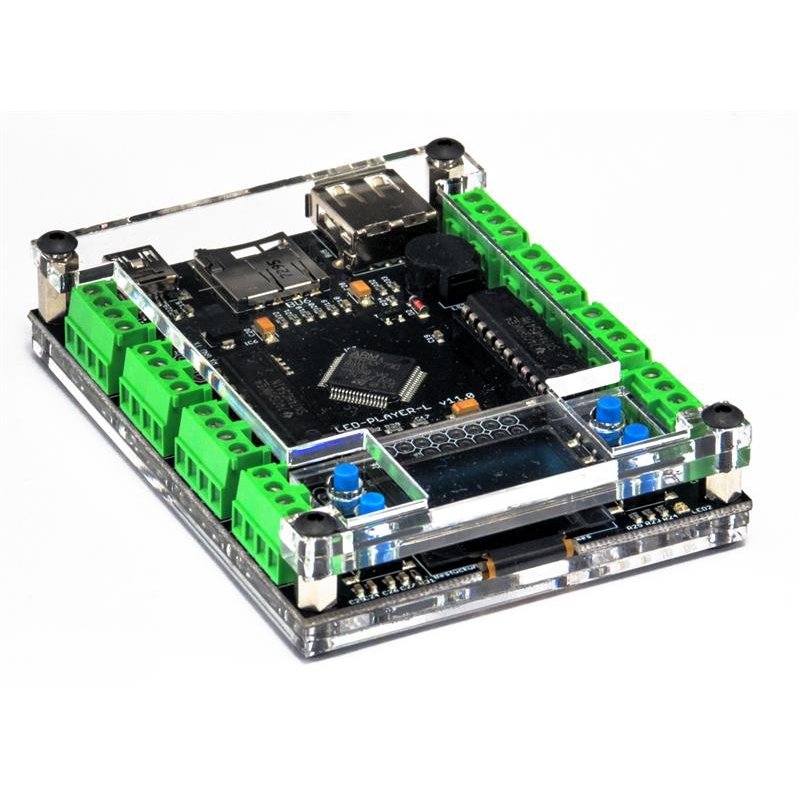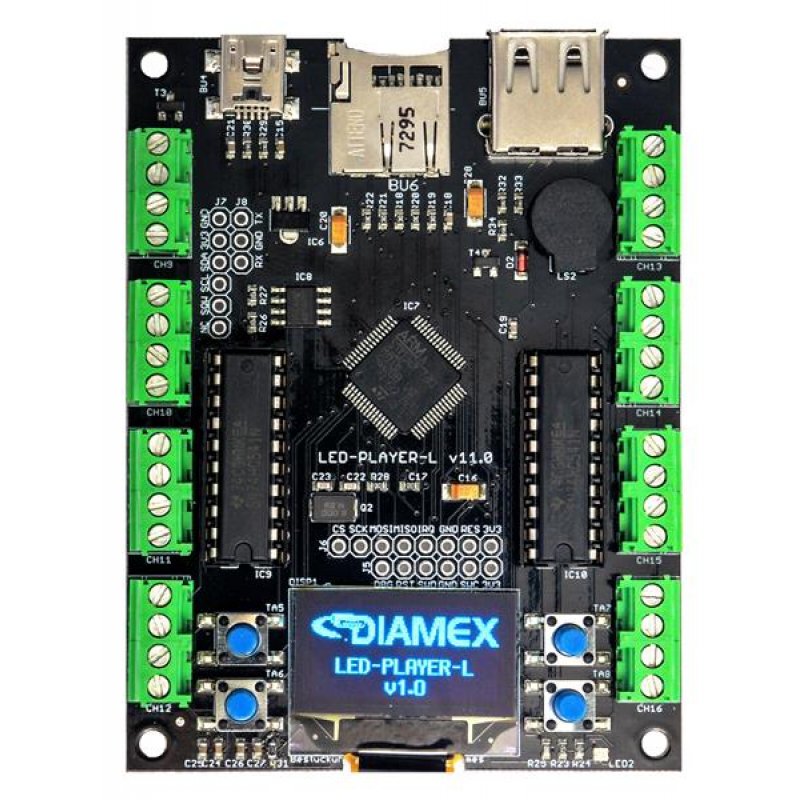 Currently not available, please sign up to get notified
With this driver LED strips/matrixes with up to 600 pixels can be controlled via an output. The animations in TPM2 format are created by software (e.g. J!NX) and can either be output directly via a PC via USB or stored and retrieved on an SD card. The keys can be used to switch between the animations stored on the SD card. The sequence of the animations can also be specified in a configuration file. In this file it is also possible to define the number and color sequence of the pixels, autoplay behavior and brightness. Furthermore, up to 63 animations can be started from the SD card via GPIO pins (e.g. actuated via buttons, microdrivers, etc.).


---

Scope of delivery:
1x LED Pixel-driver ready installed in acyl housing


---

Technical data:


| | |
| --- | --- |
| Item no. | LK130 |
| Controllable pixels | max. 4096 |
| Controllable ICs | WS281X / PL9813 / SK6812 (RGBW) / APA102 |
| Voltage input | 5 VDC via mini-USB |
| Output | 8 x up to 1024 pixels (max. 4096 pixels total) |
| Dimensions | L65×W85×H22 mm |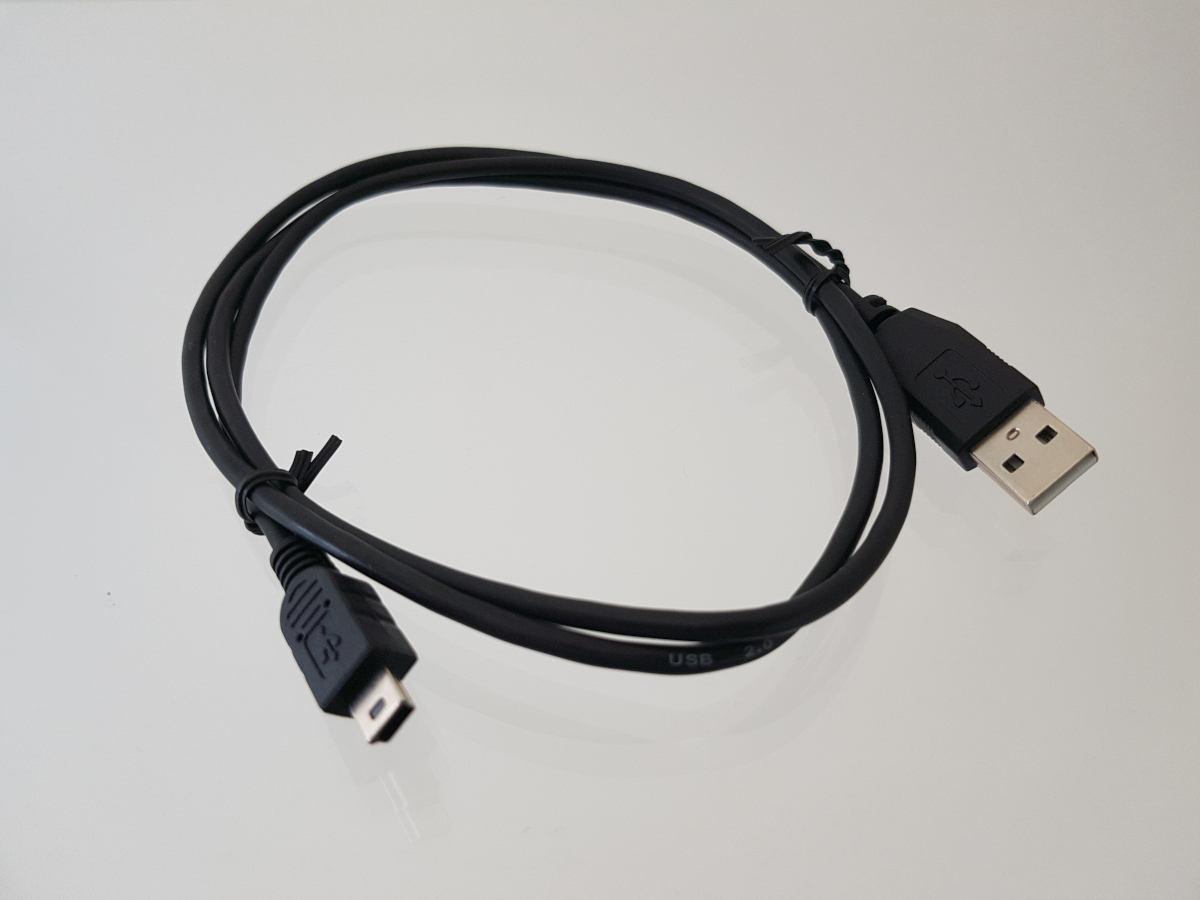 Mini USB cable 1m
Standard USB cable from plug mini-B to plug A with 1m length.
Product number:
LED523musb