ArtNet - DMX512 Converter | Splitter | Recorder | Player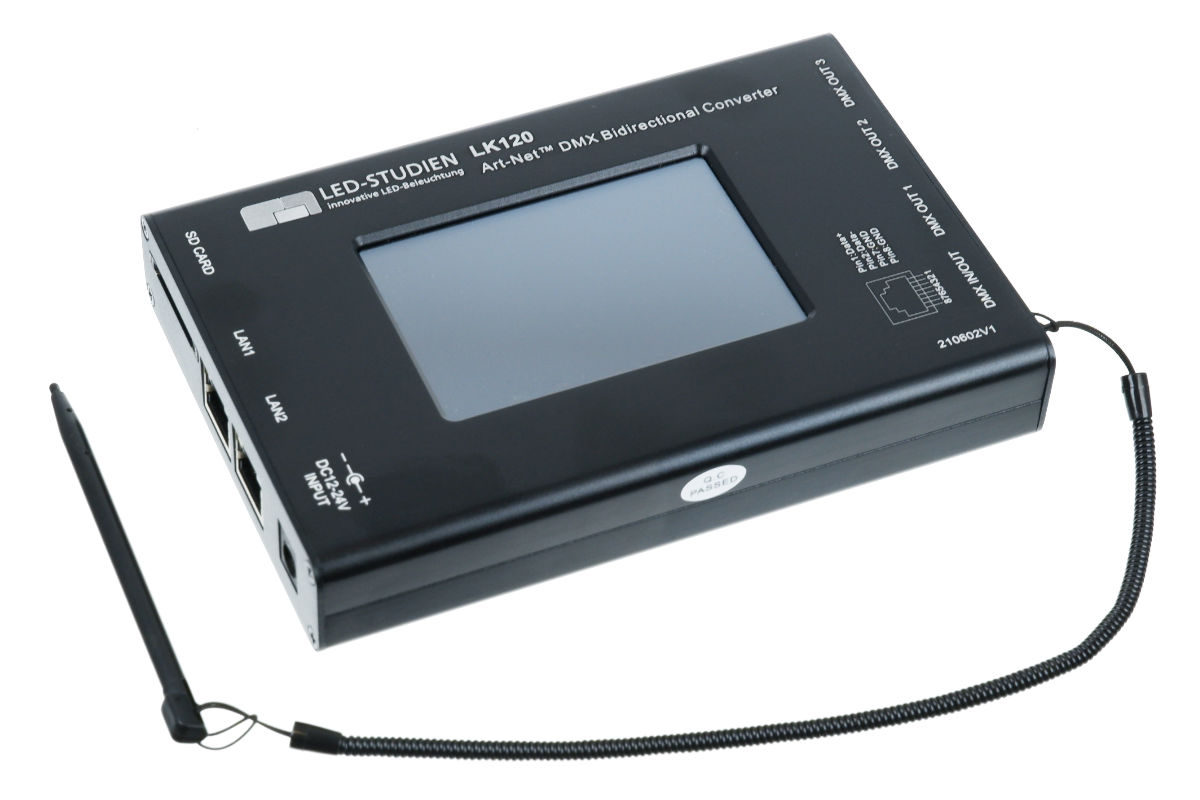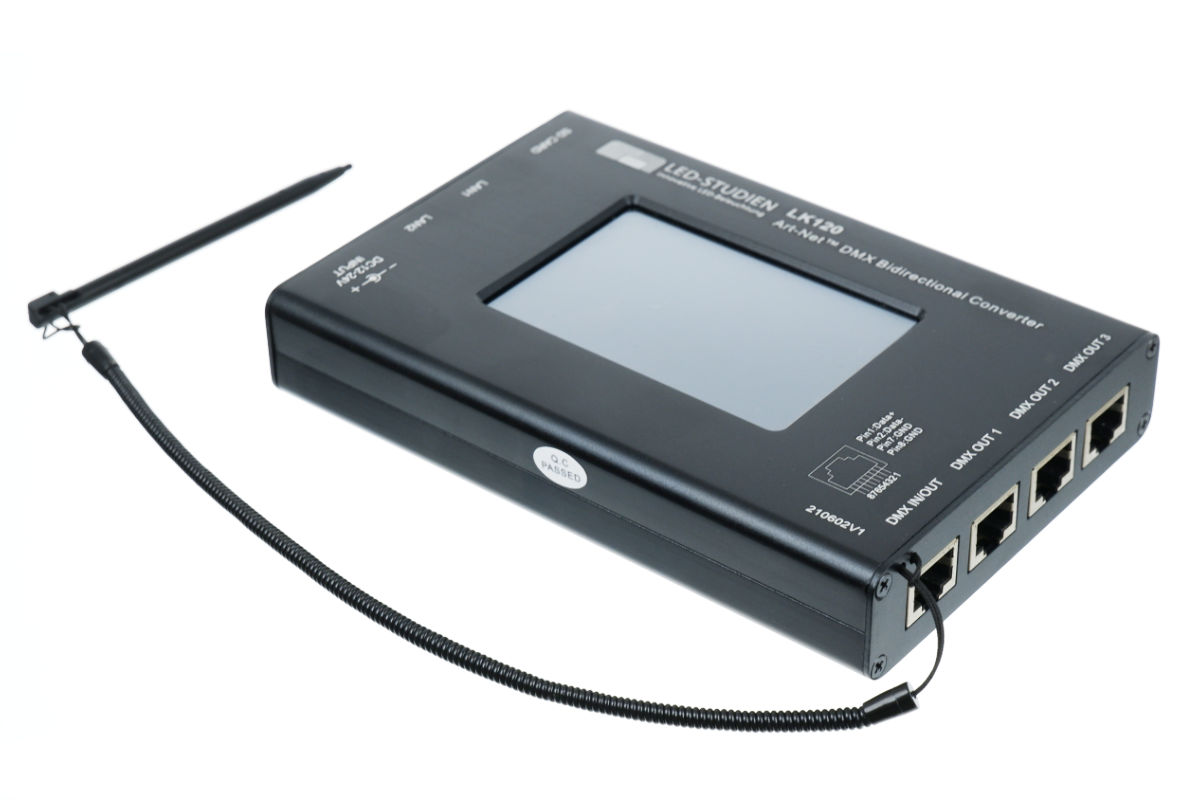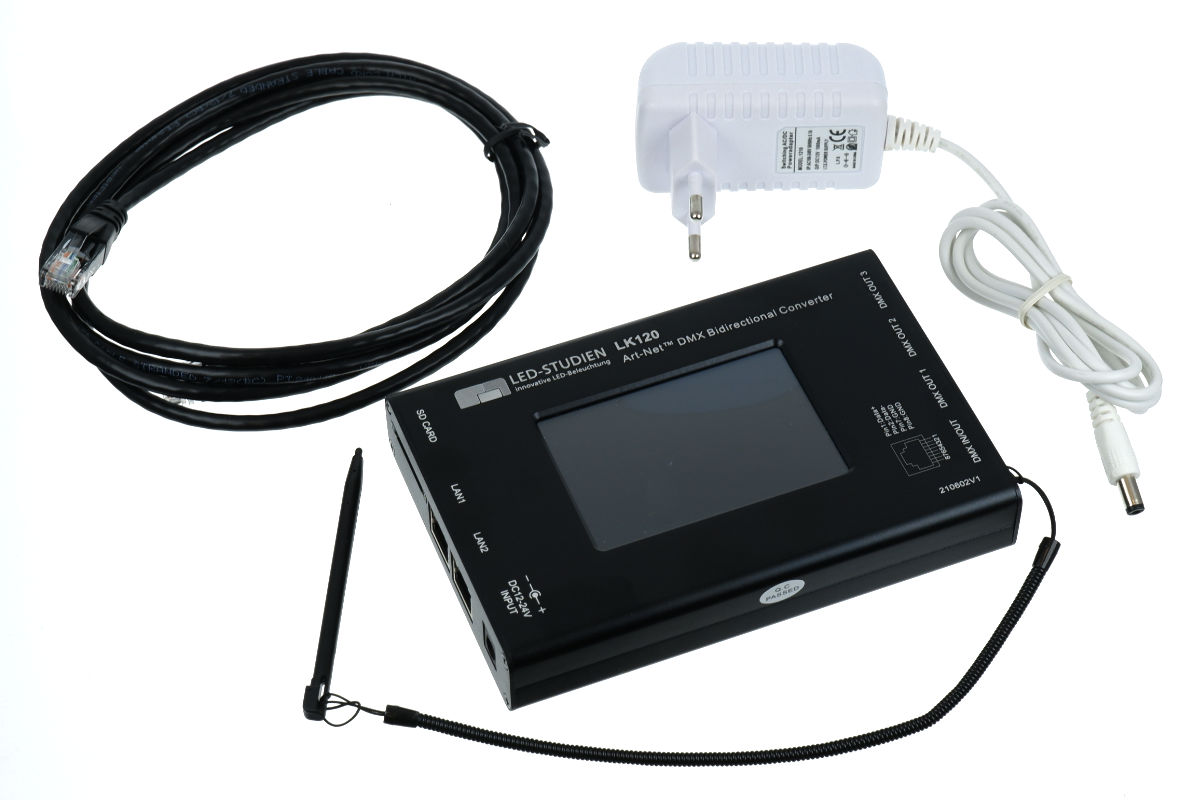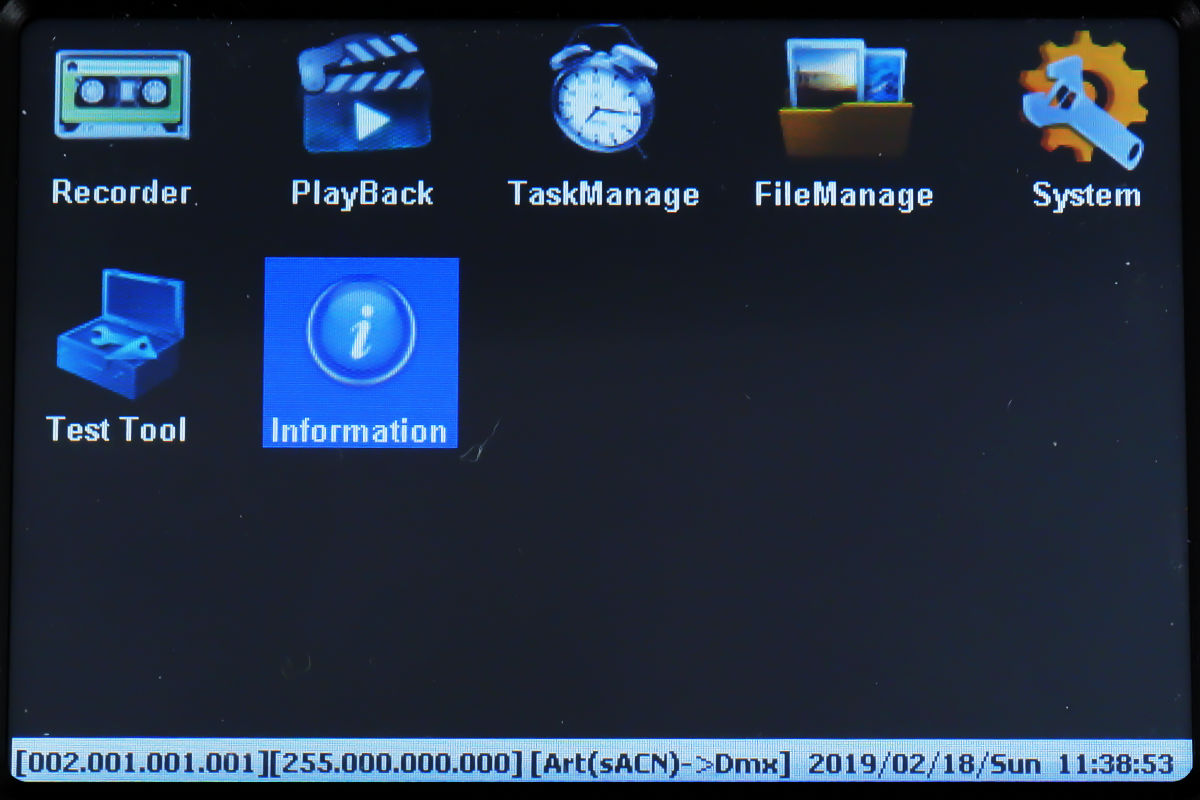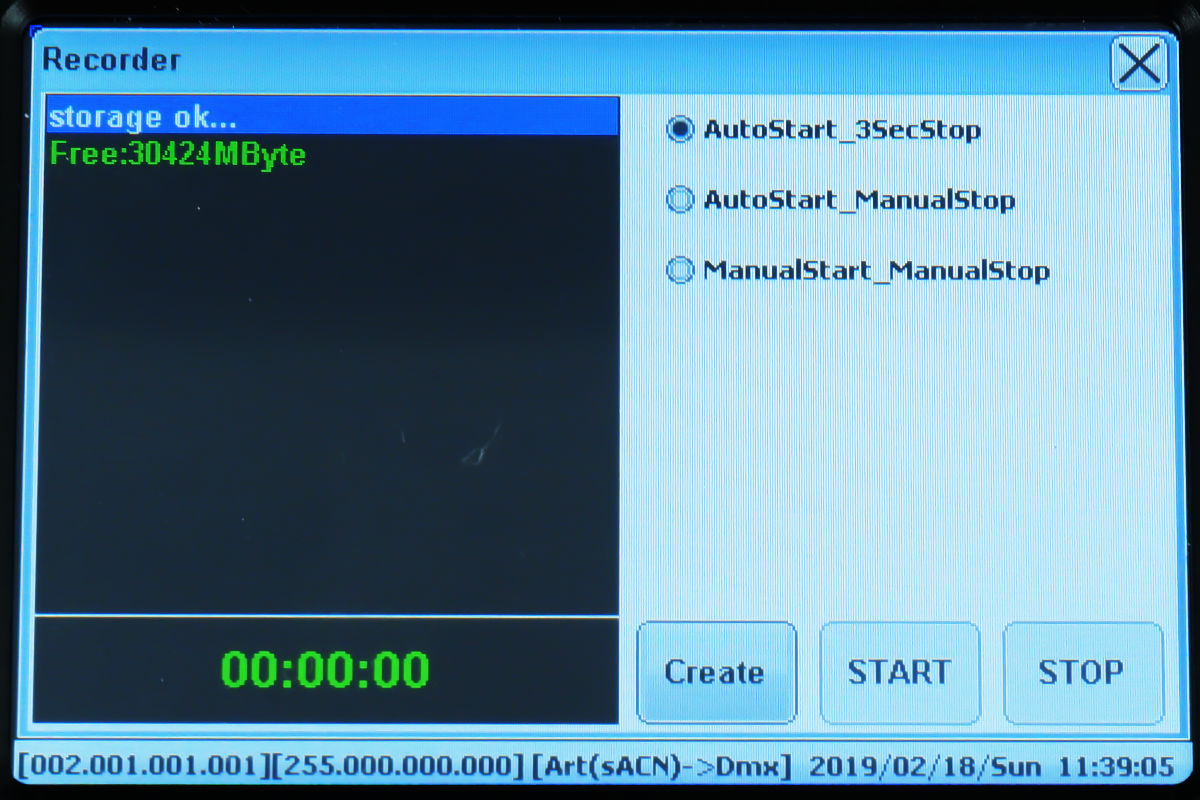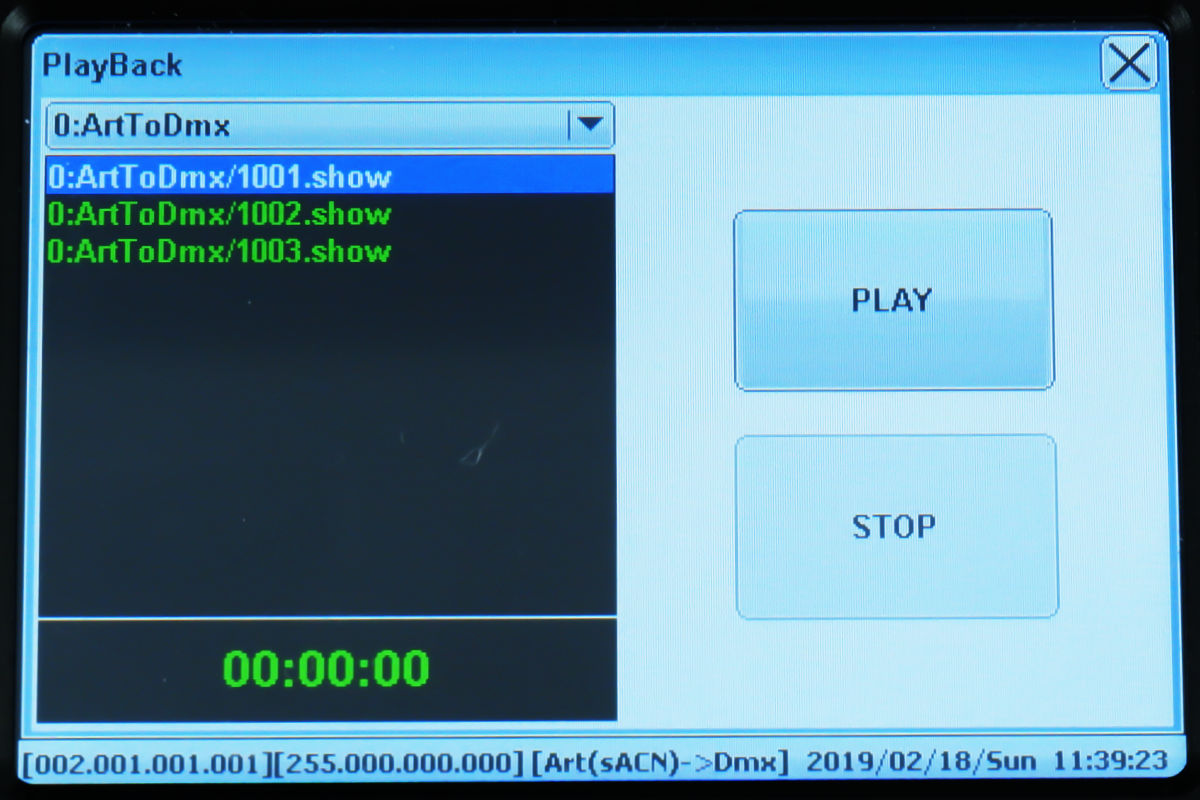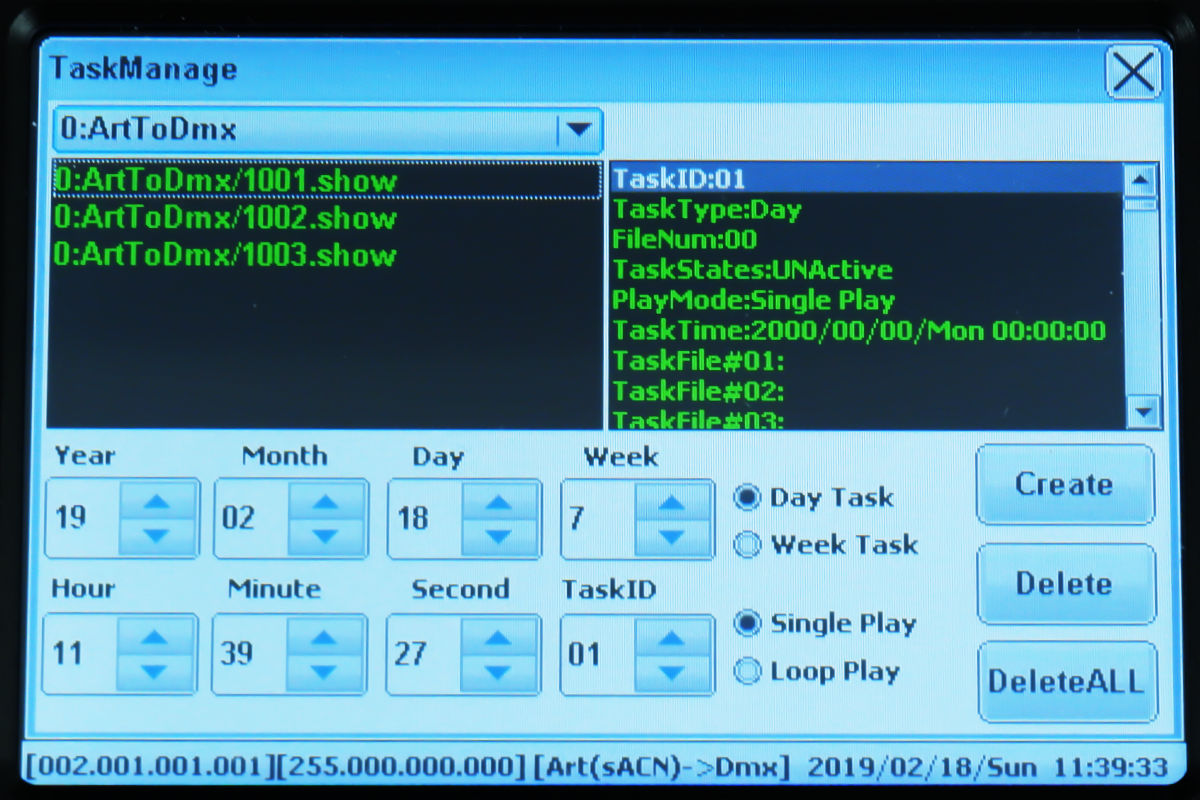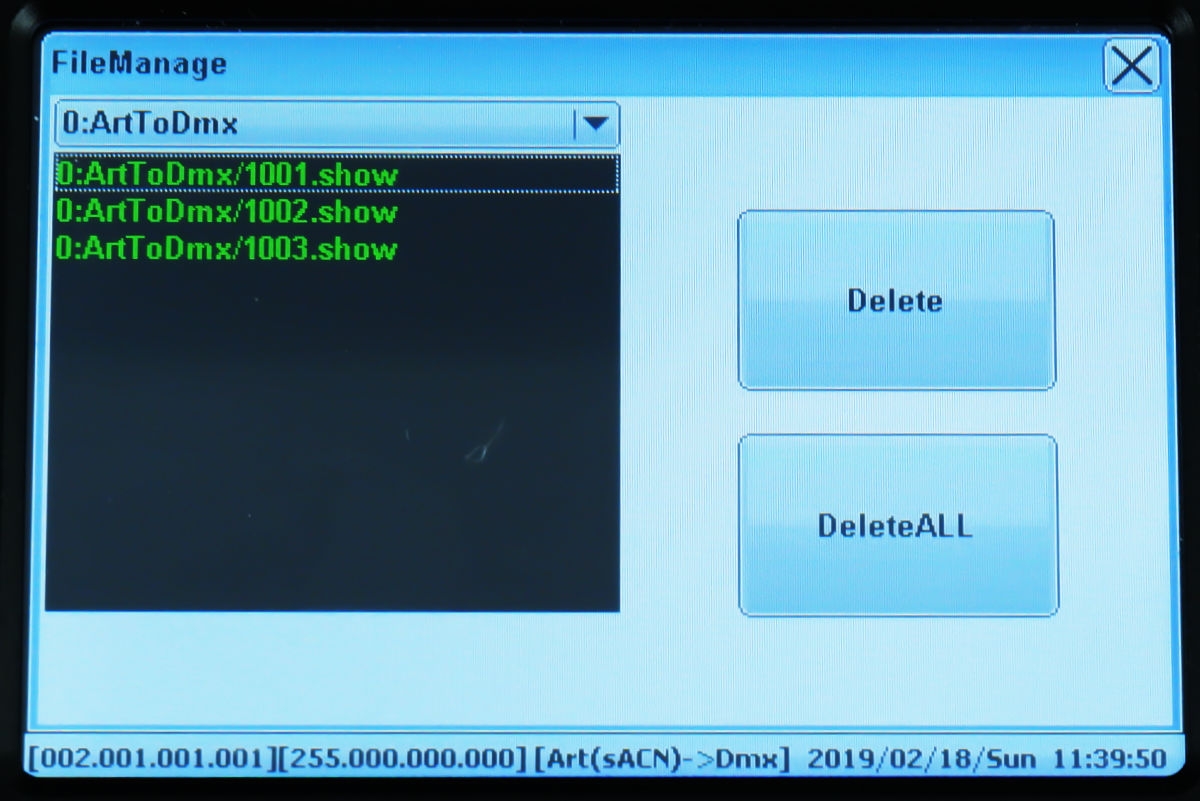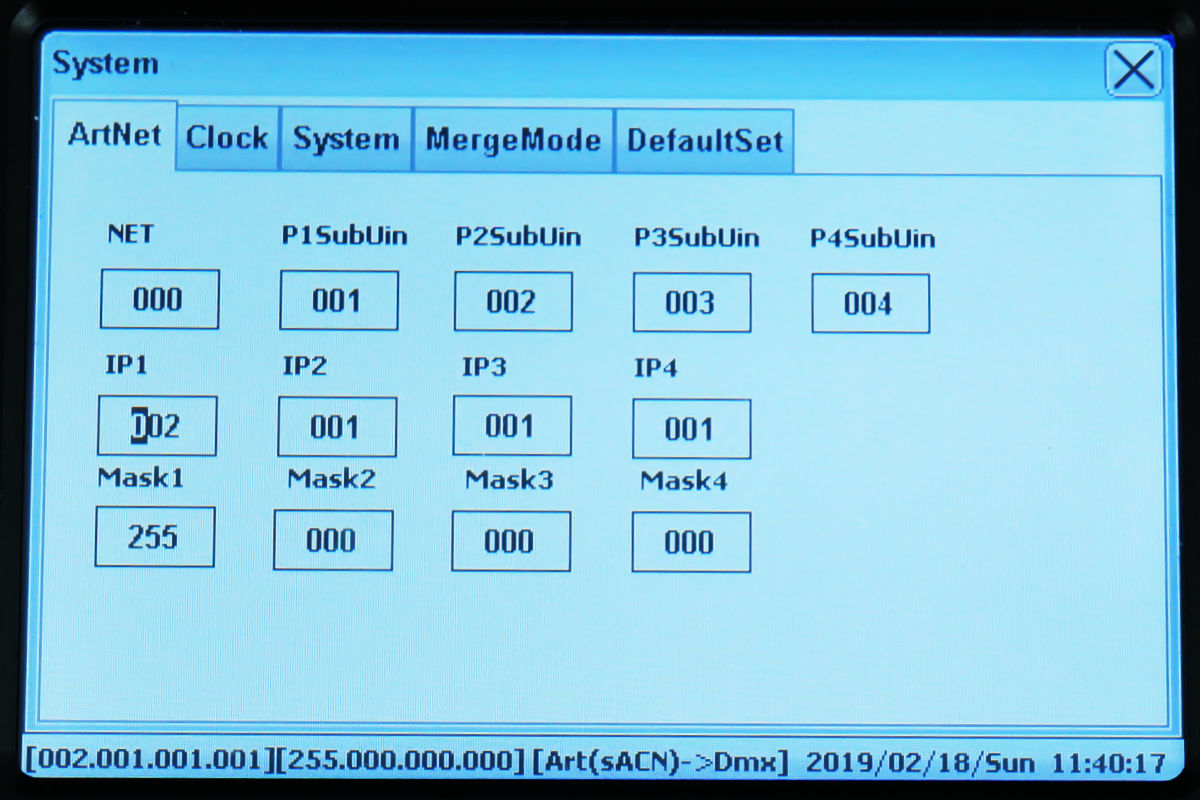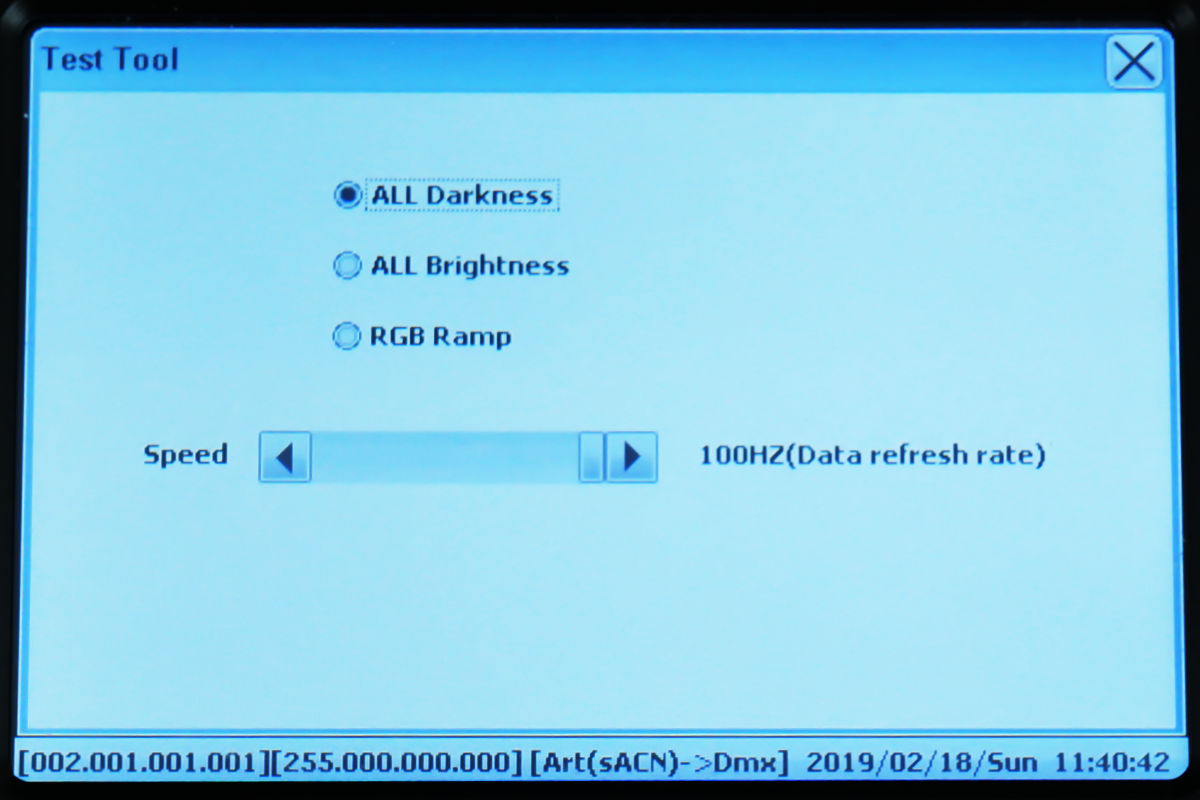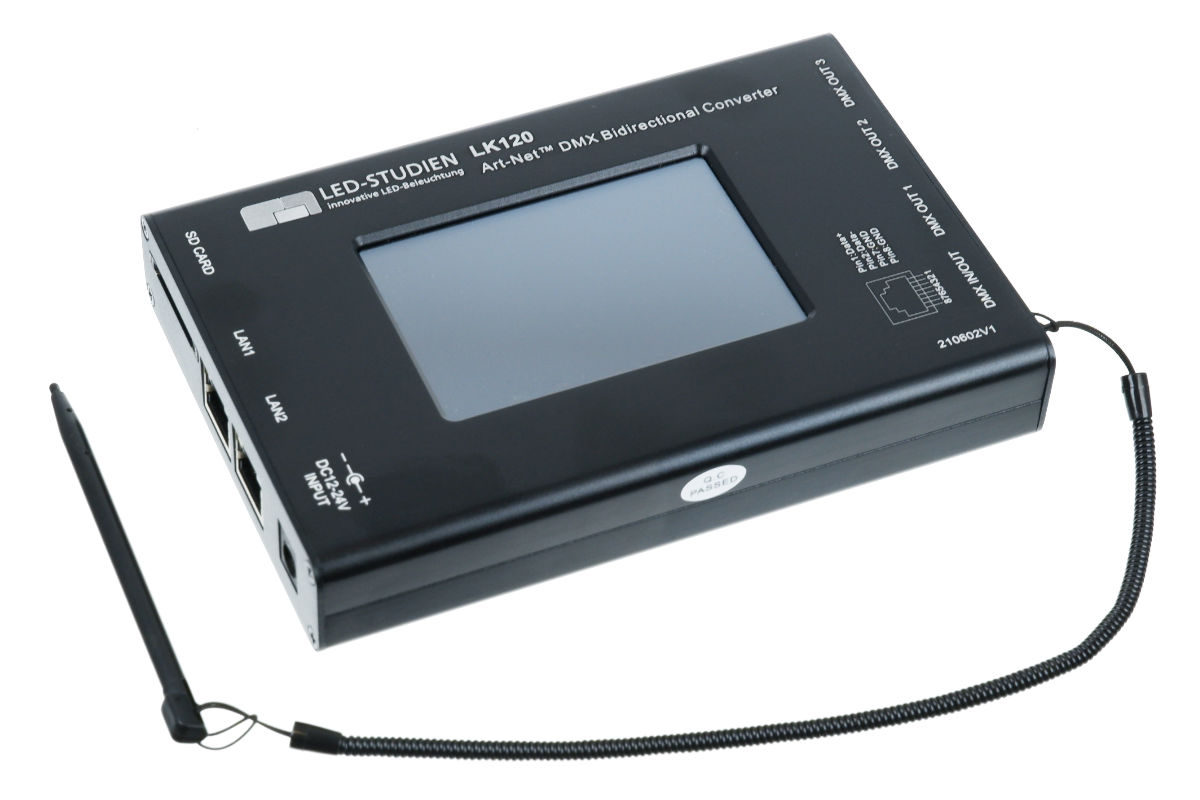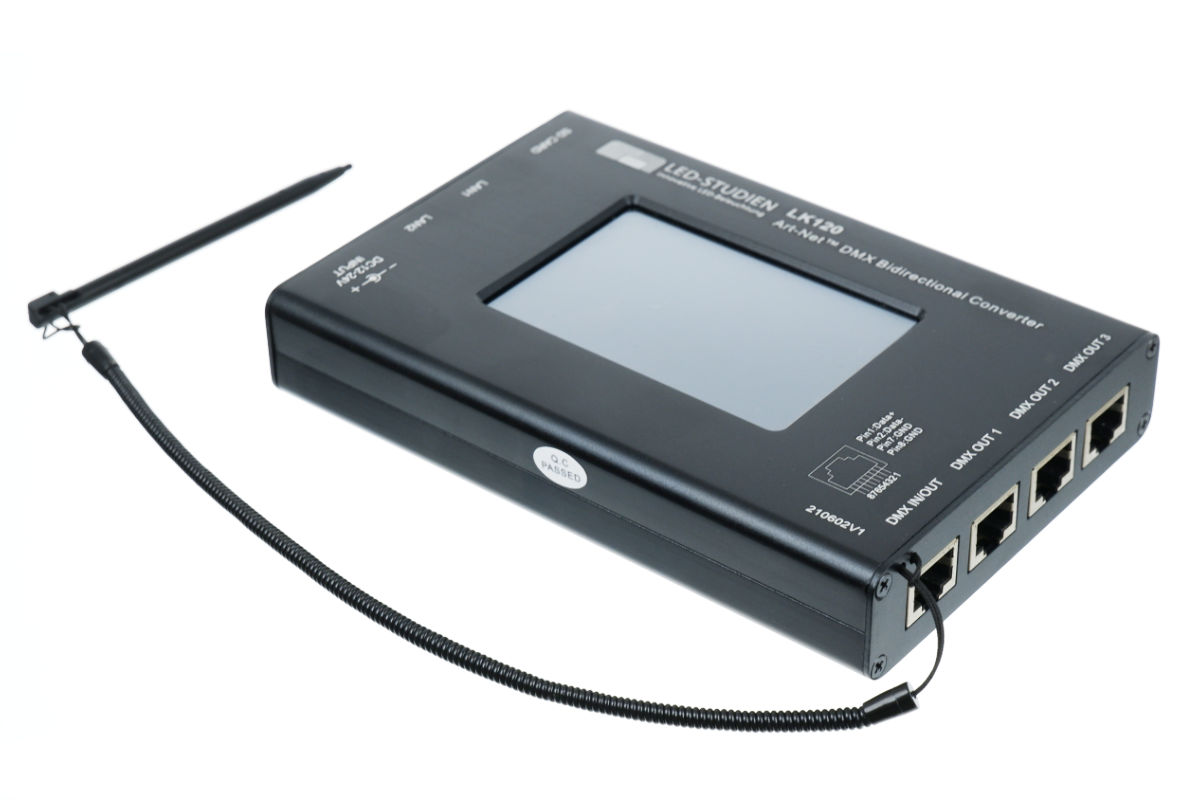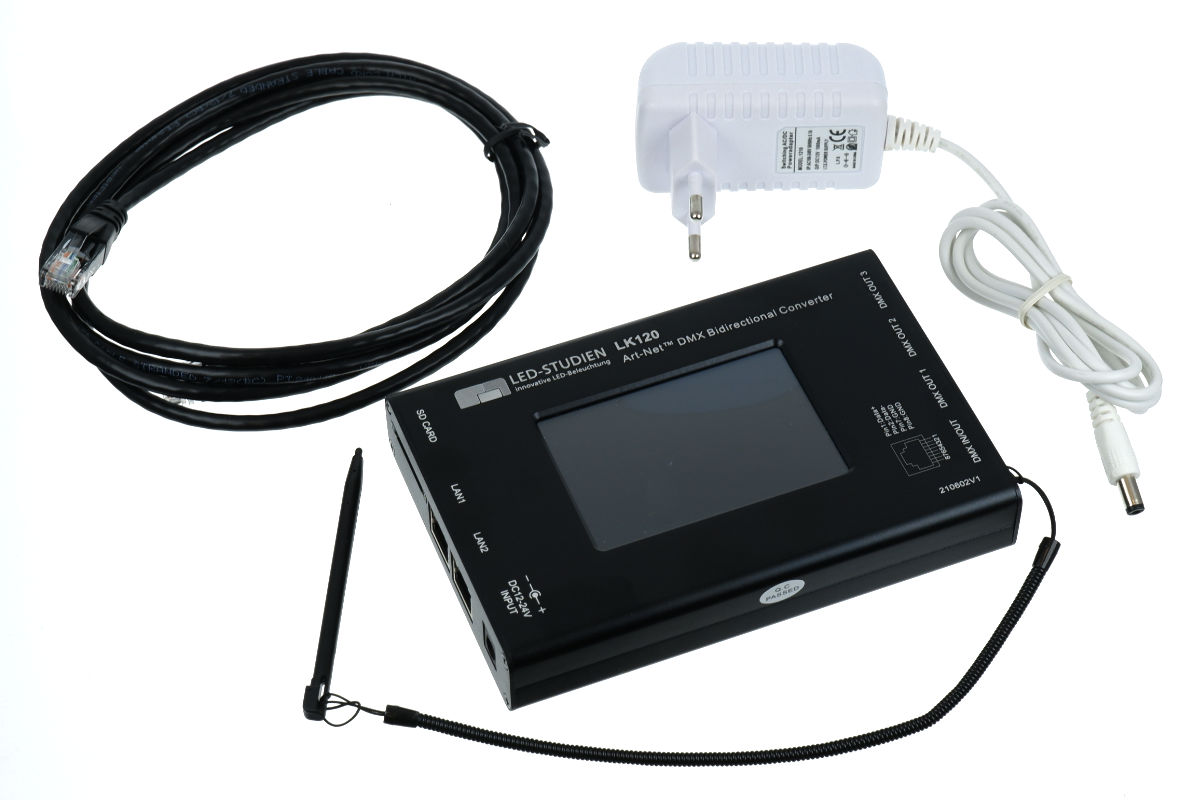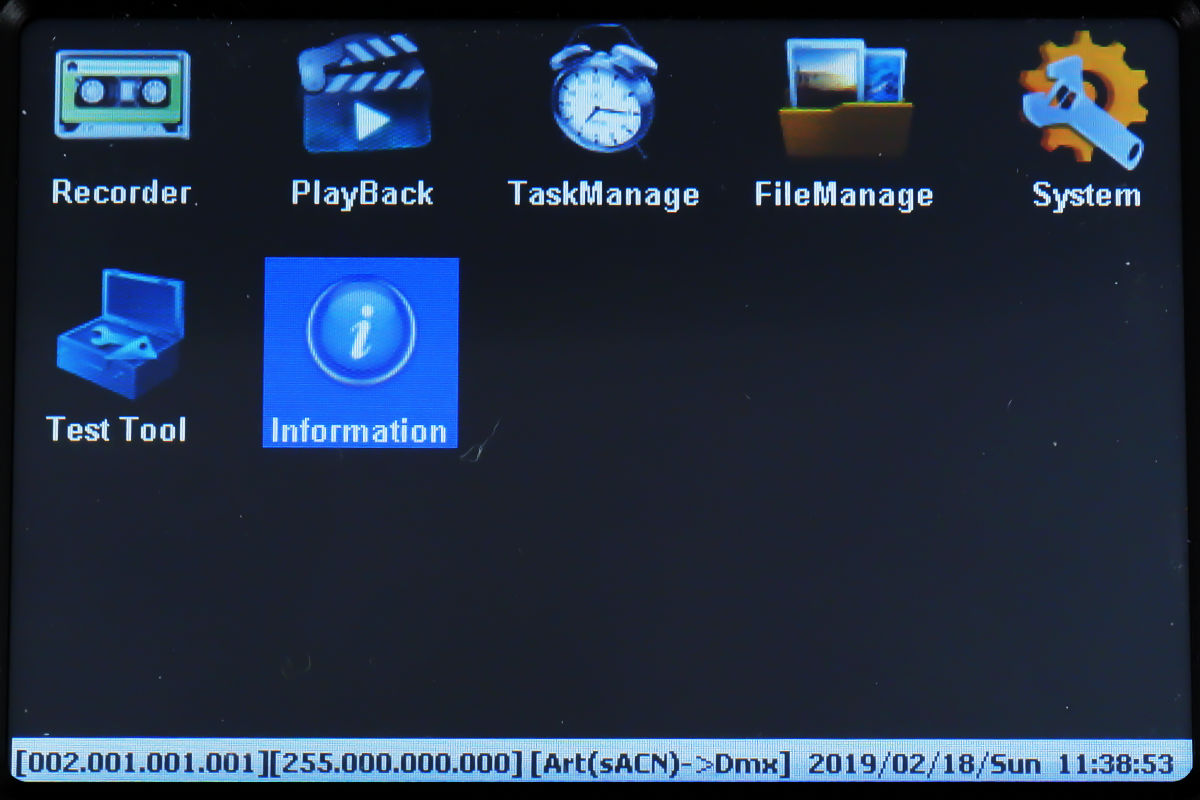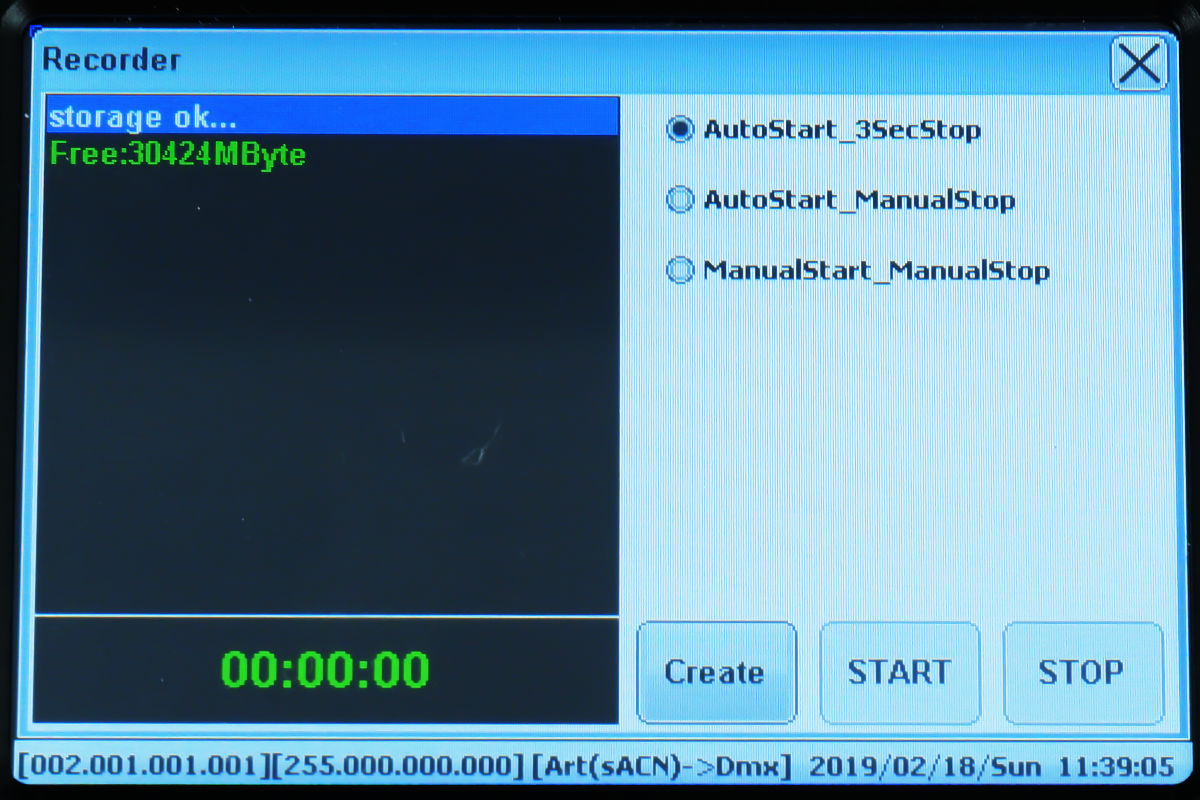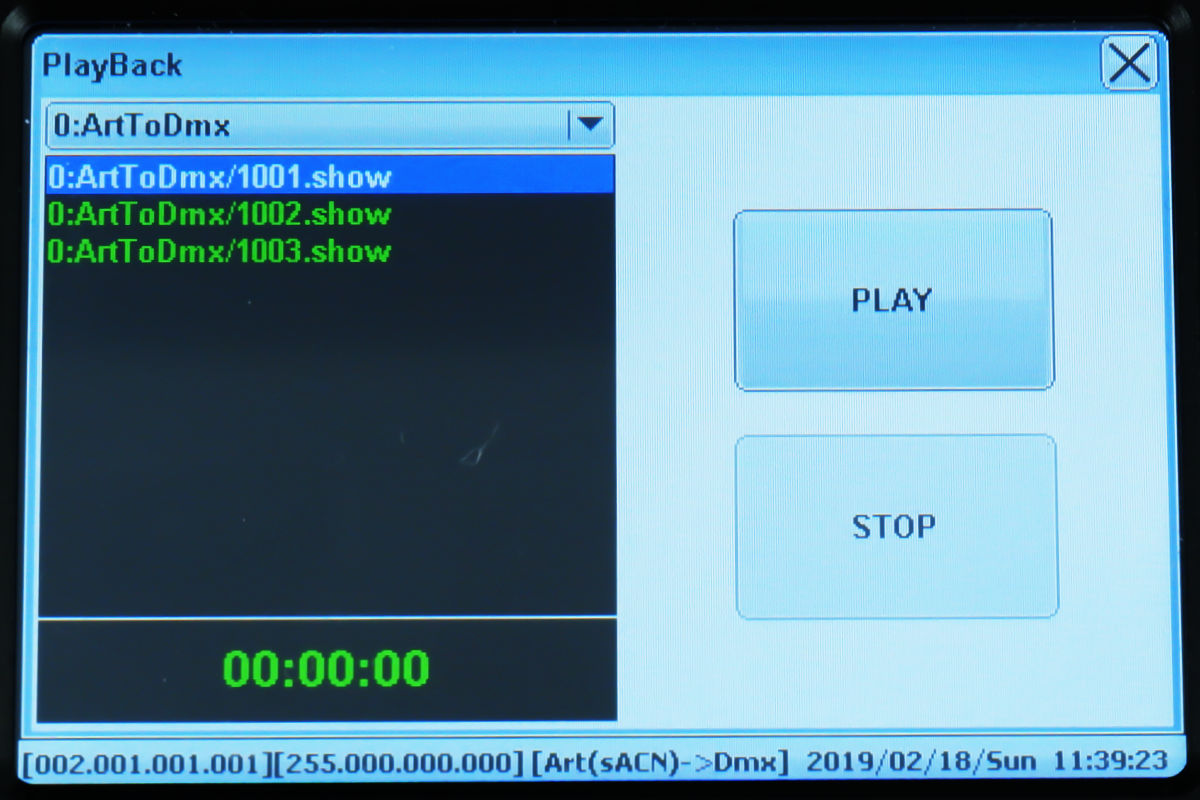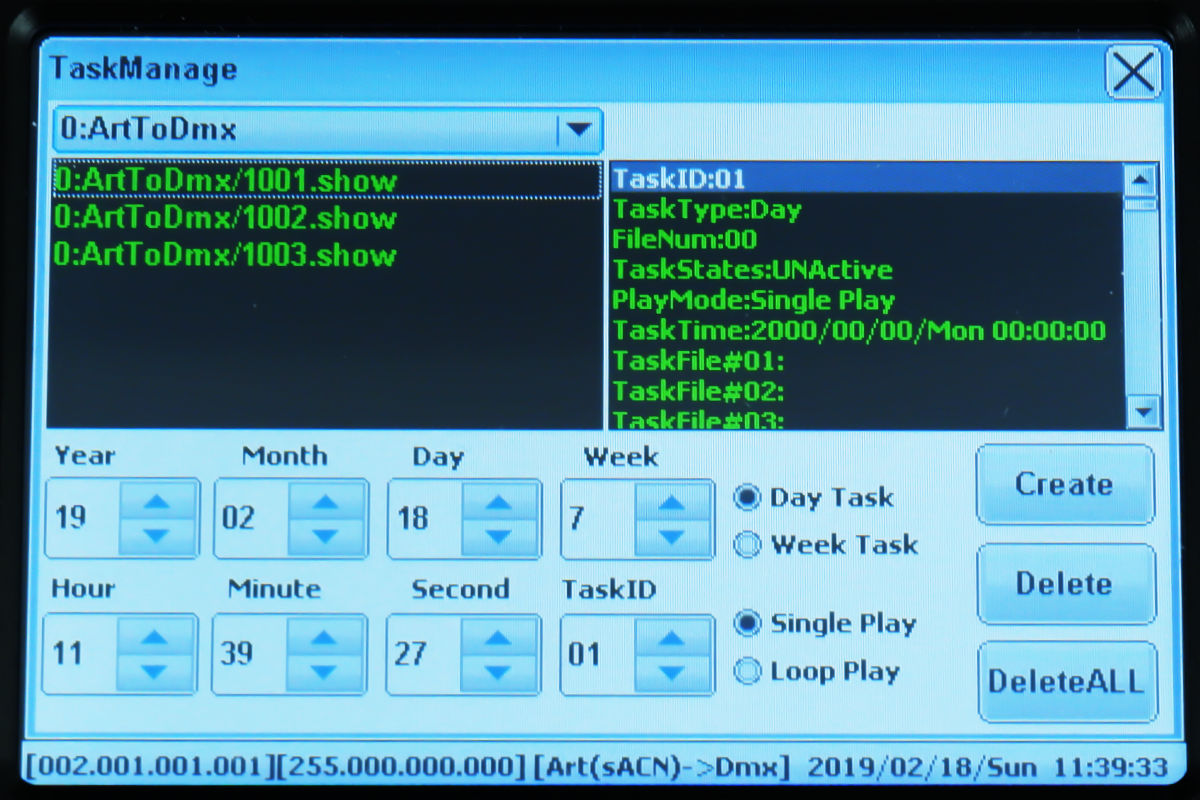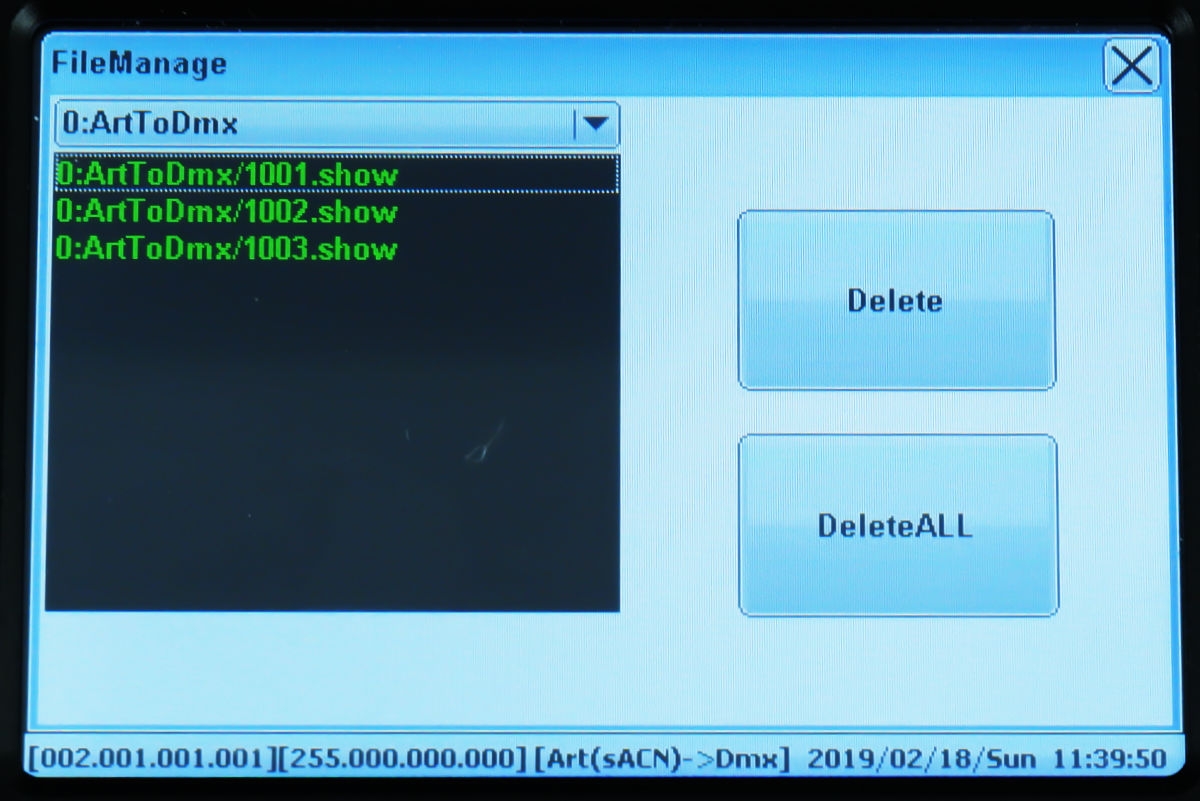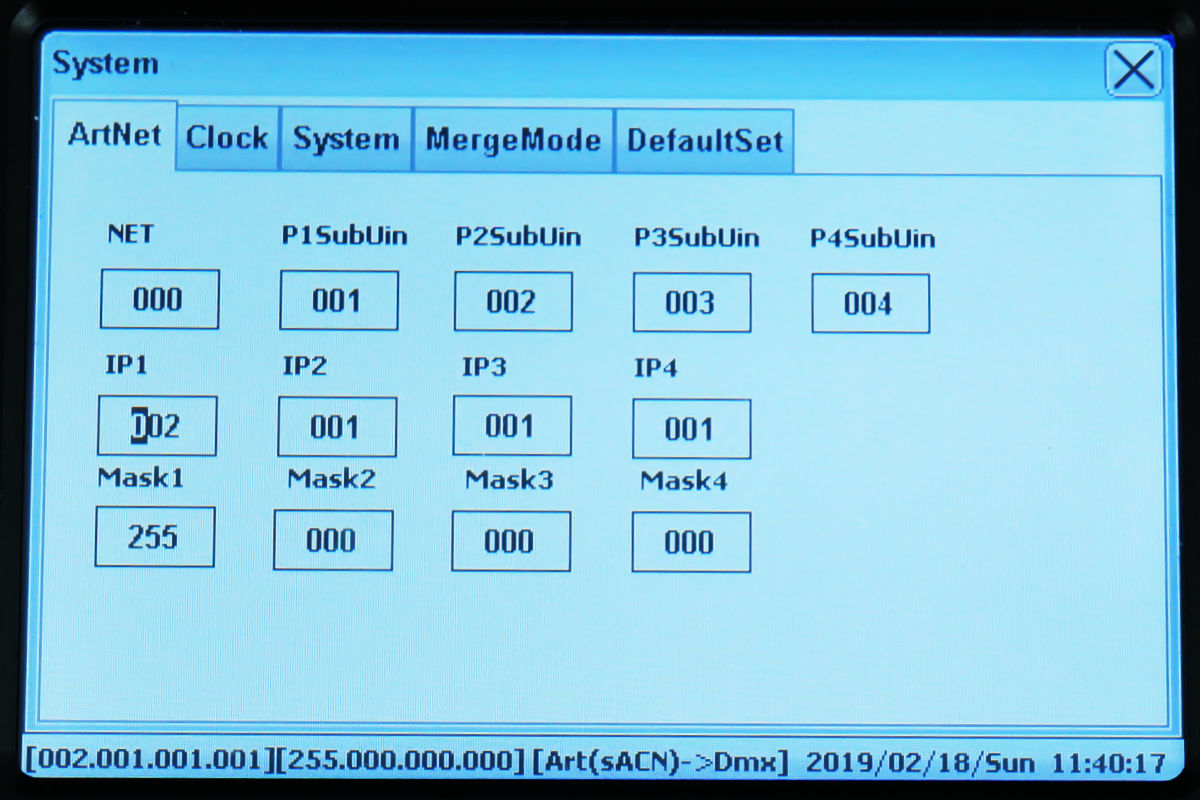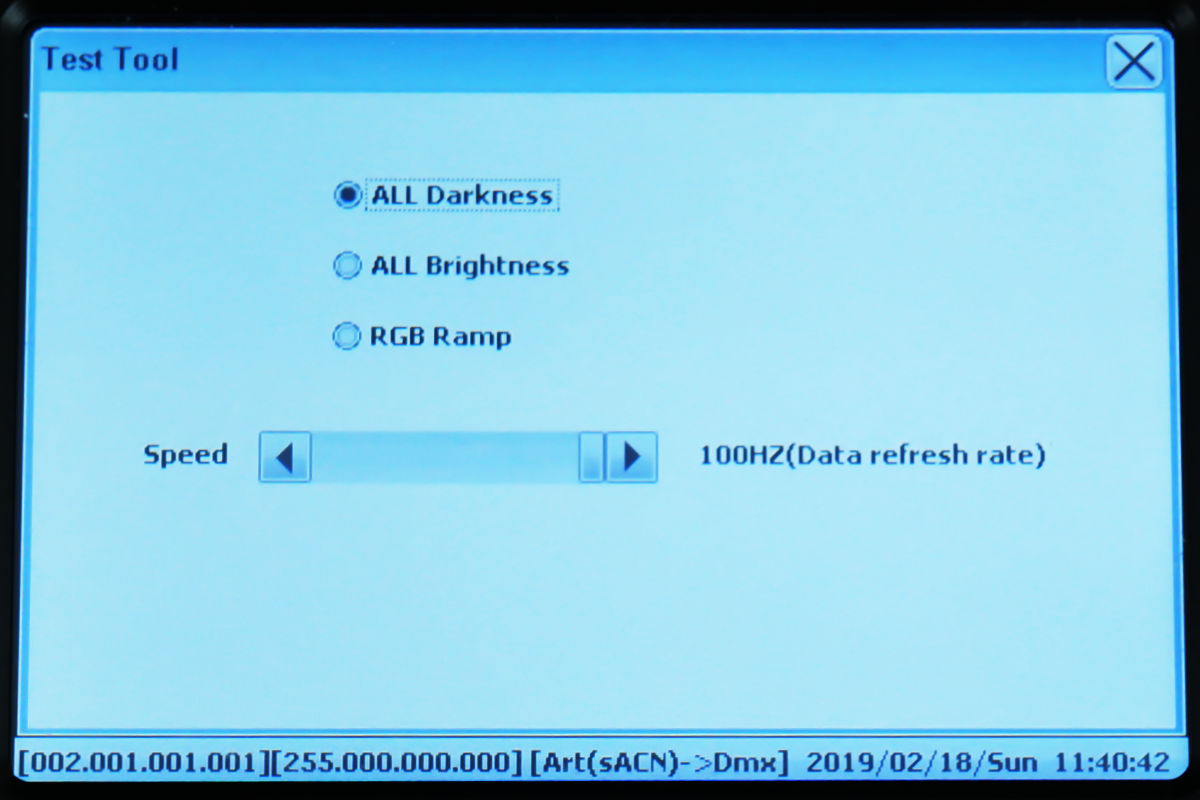 Available, delivery time: 3-5 days
4 channel DMX decoder with Artnet connection RJ45, adjustable start address and touch display
PWM output 8bit / 16bit adjustable
PWM frequency 500Hz - 30kHz adjustable in 1kHz steps
Gamma curve adjustable with values from 0.1 ~ 9.9
IP class: IP 20
Dimensions: 150x100x25,5mm (WxHxD)


---
The Art-Net™ DMX Bidirectional Converter is an Ethernet to DMX adapter with integrated optical DMX splitter and
Ethernet switch function. It has 4 RJ45 DMX outputs, all optically isolated and compatible with the following protocols:
DMX512,
DMX512-A
Art-Net™
The converter is designed with a 3.5" LCD screen and a touch control pen which allow you to configure it easily and visibly. It is also can be remotely configured and monitored through Art-Net™
supported PC software including Sunlite, DMX workshop, Luminair, Madrix, etc

It takes up to 4 Art-Net™ universes simultaneously. The 4 RJ45 DMX ports can be assigned to either of the DMX In port
or to one of the Art-Net™ universes. The two Ethernet links are 10/100BaseTx connections on RJ45 connector, located
on the unit. The 2 Ethernet ports are through ports that allow daisy chaining of the Art-Net™ DMX Bidirectional Converter
units.
Recorder function allows you to record programs such as color sequences that are programmed and played by a Art-Net
supported PC software or DMX console and save them into SD card. PlayBack function allows you to play the recorded
programs in the SD card with no controller required. TaskManage function allows you to create up to 10 scheduled tasks
which will play the selected recorded programs based on the frequency of day or week. Each scheduled task allows you
to choose up to 10 recorded programs. The play mode can be SinglePlay or LoopPlay. The converter provides a reliable,
highly customizable network infrastructure for complex control systems. The converter can be compatible with popular
Art-Net™ supported software including Sunlite, DMX workshop, Luminair, Madrix, etc.


---
1. When the Work Mode is configured as ArtNet->DMX

2. When the Work Mode is configured as DMX->ArtNet




3. When the Work Mode is configured as 1IN->3OUT (DMX splitter)

---