24 channel DMX/RDM LED driver, 24x4A, 35kHz, 16 bit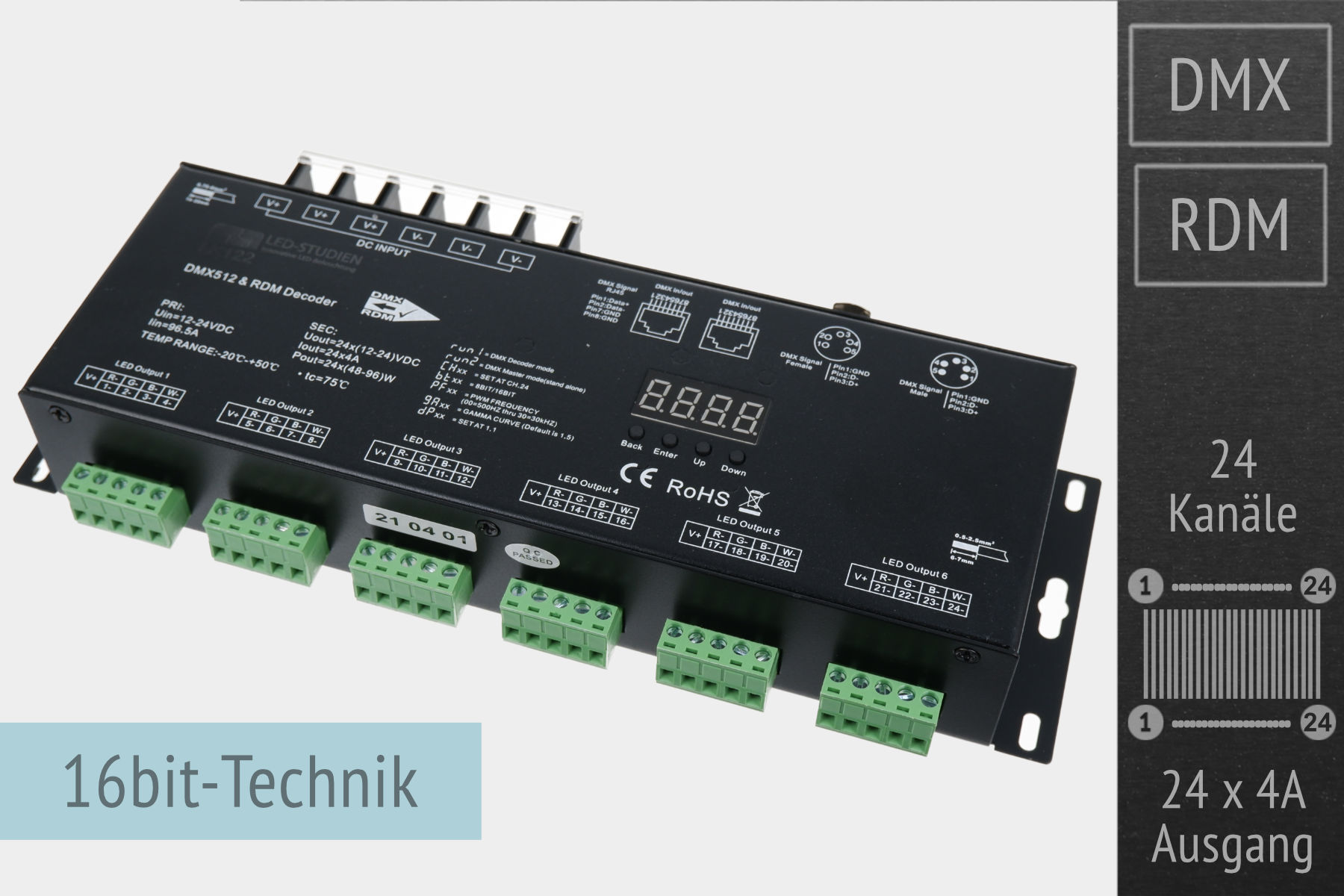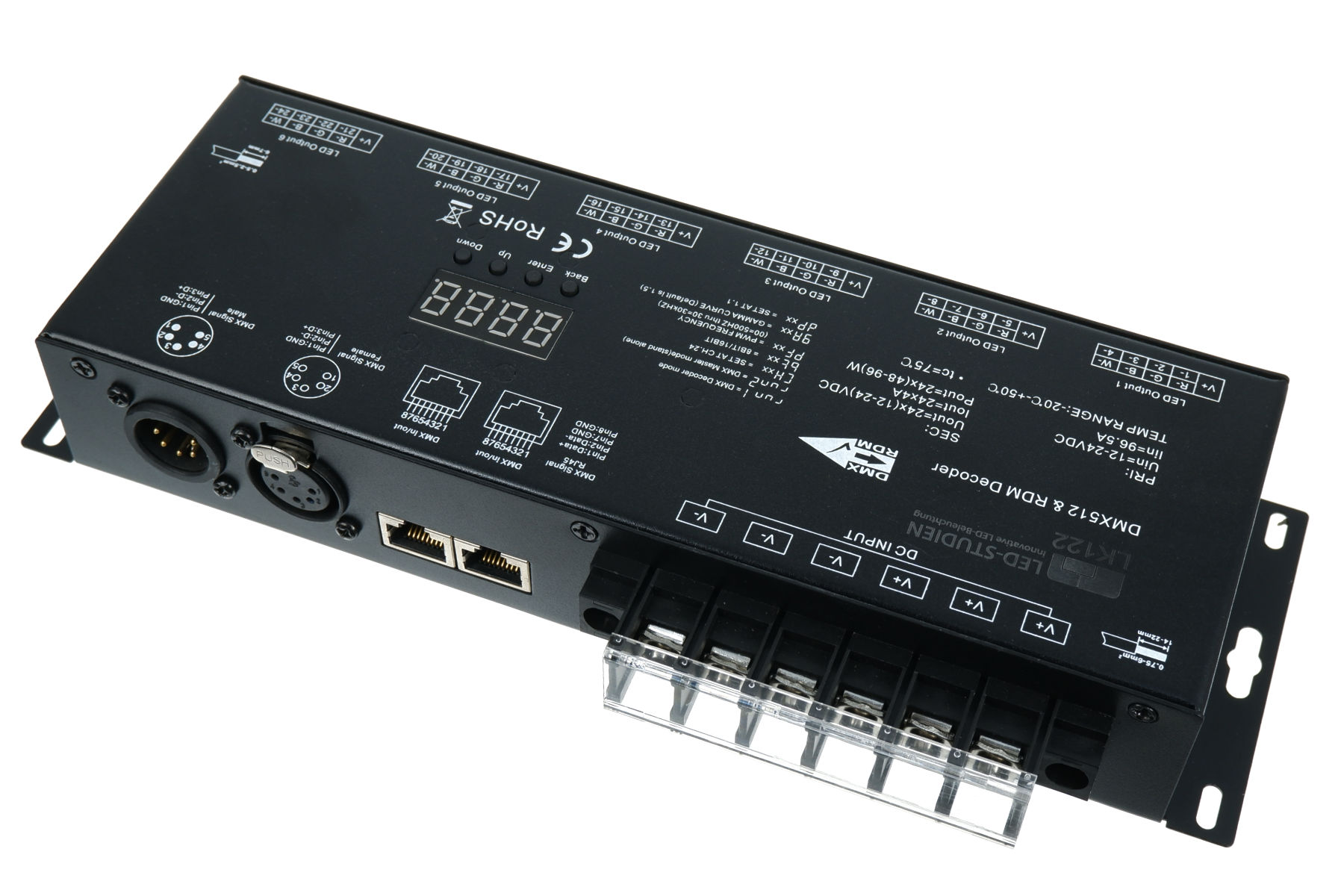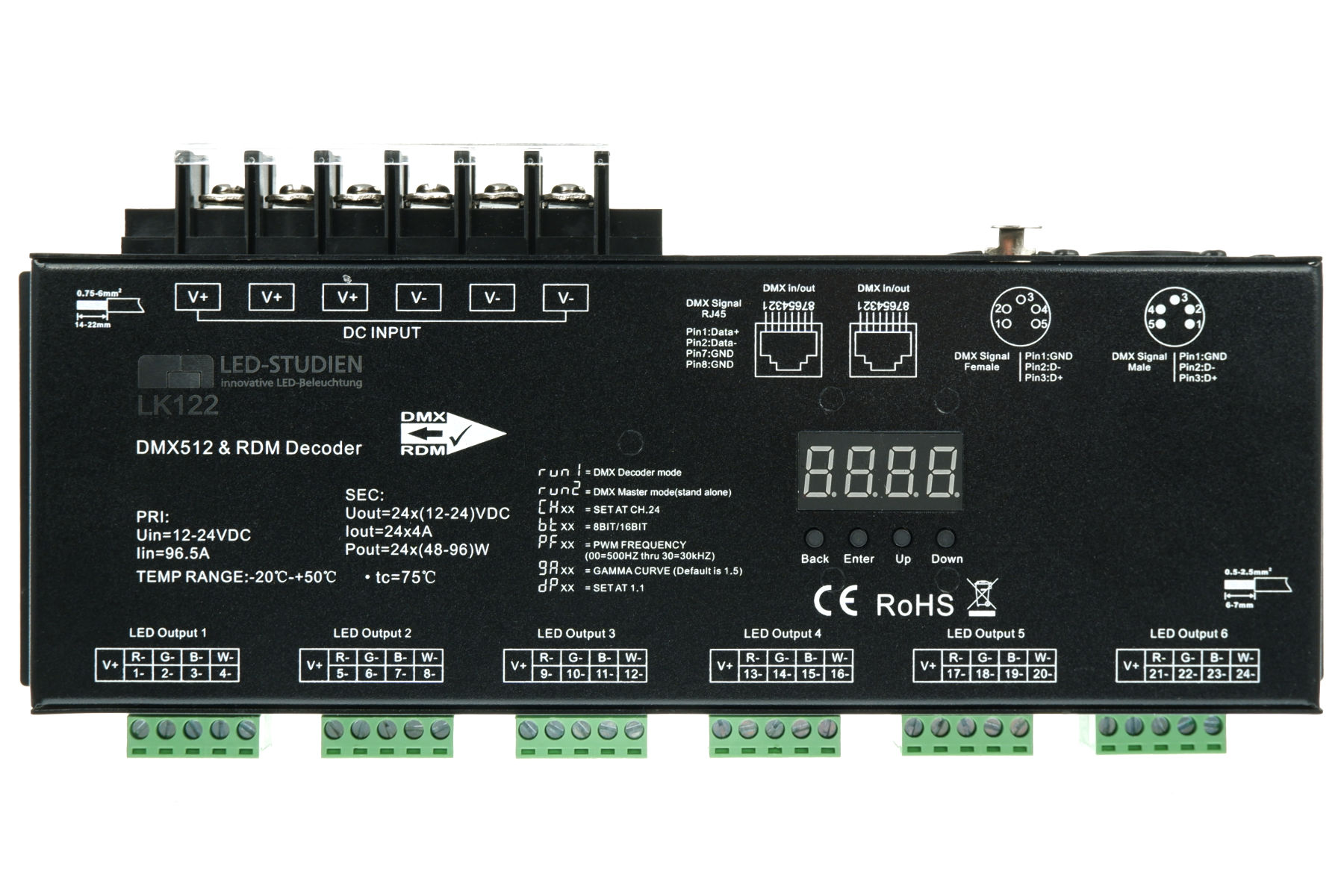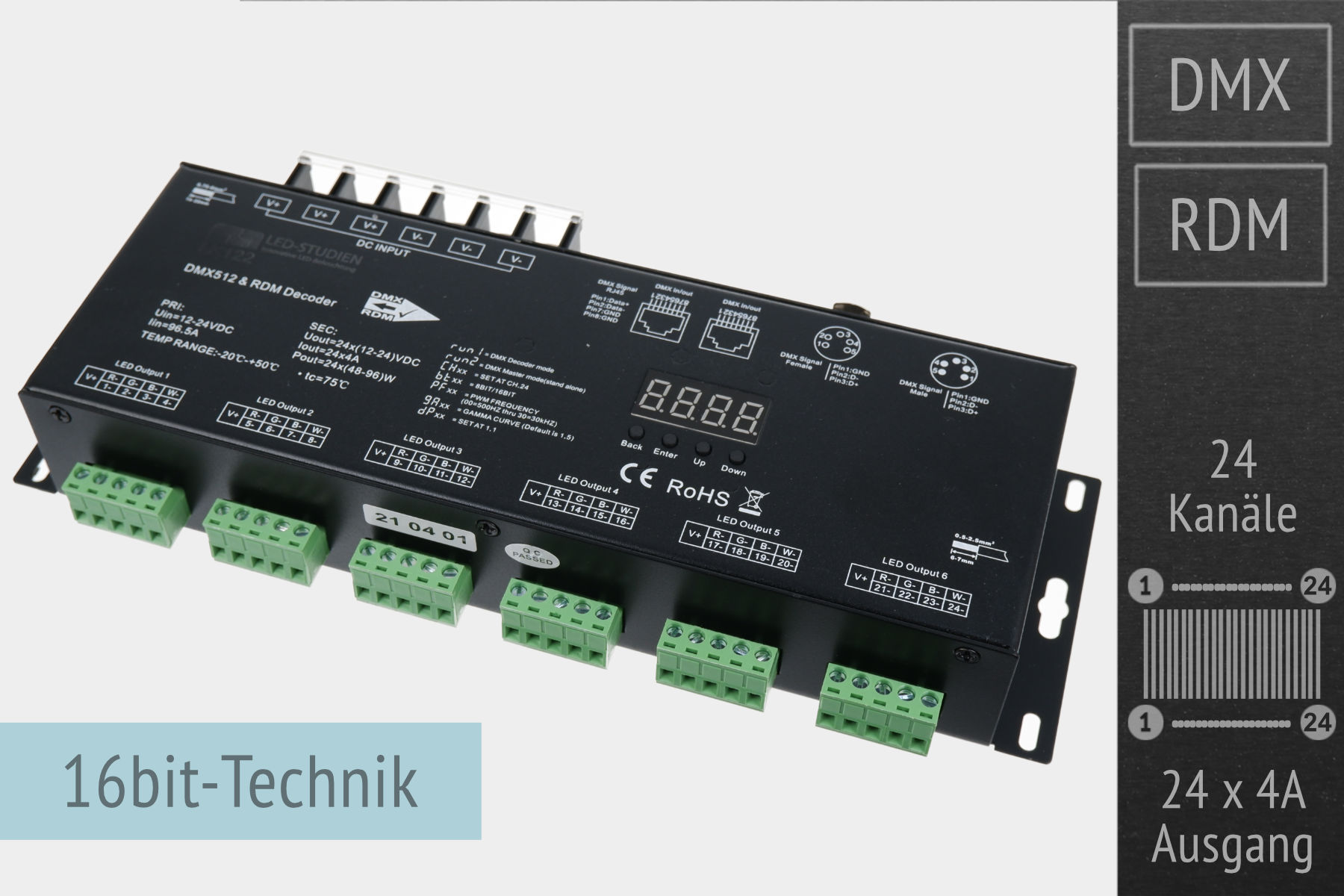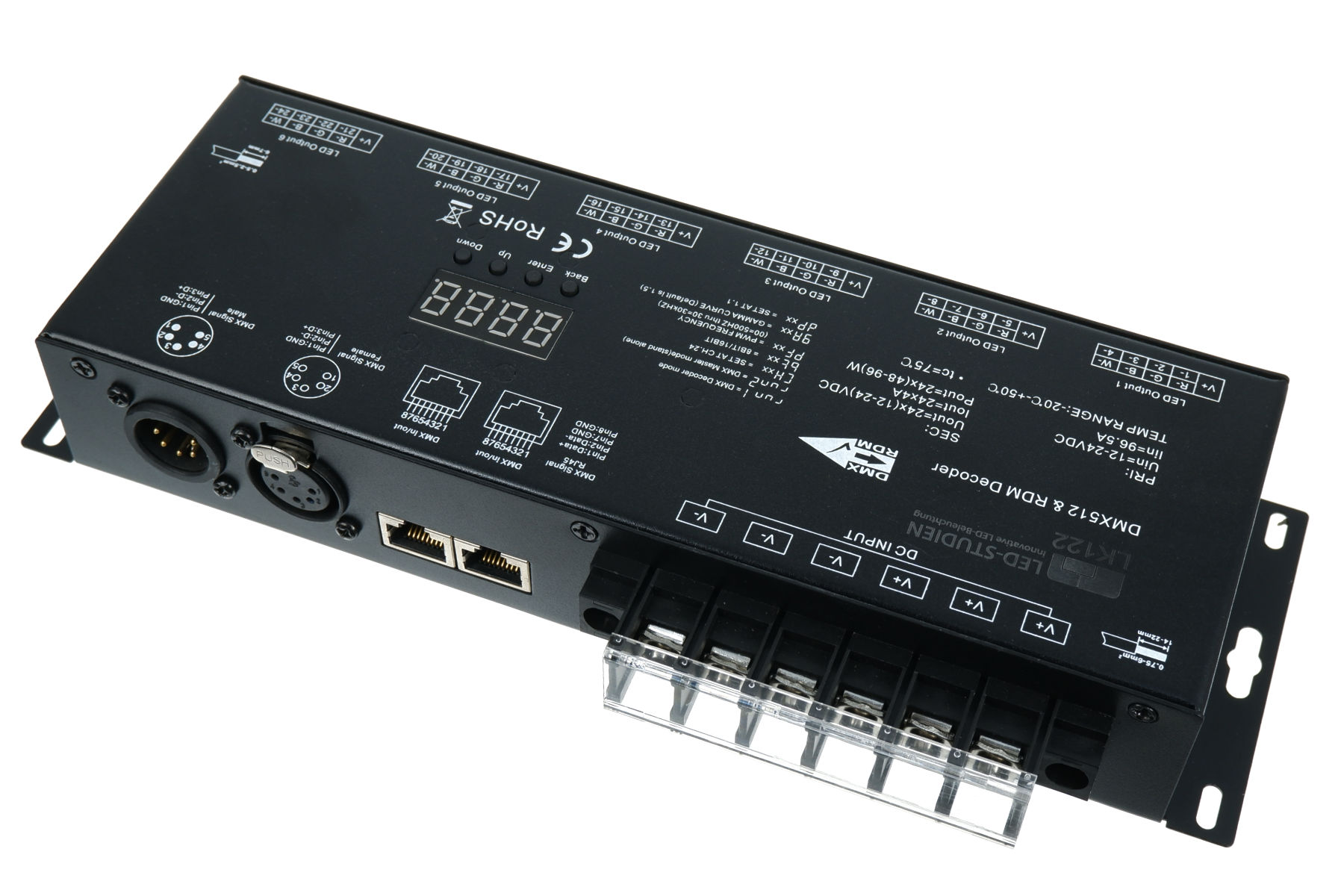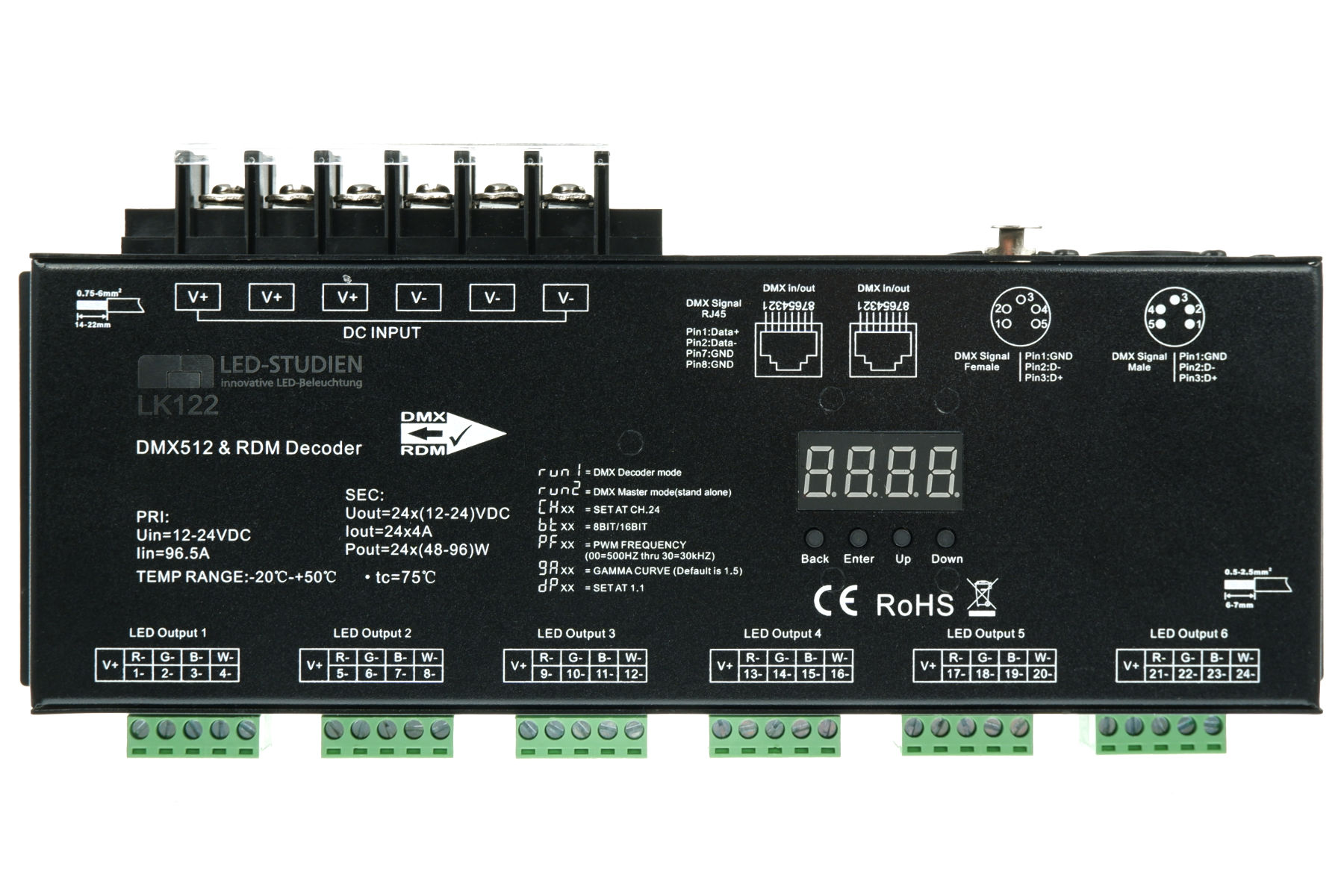 Available, delivery time: 3-5 days
This DMX driver in a robust metal housing offers 24 outputs with up to 4A output power each. For example, 6 powerful RGBW LED installations can be operated in parallel, as well as 8 x RGB, 12 x Tunable White or 24 individual channels with e.g. pure white LED strips.
The DMX signal can be connected via typical XLR-5pin connectors or RJ45. Thereby the driver is also RDM compatible. For DCin and the connection of the LED components the driver offers screw terminals.
The PWM frequency can be adjusted in 10 steps from 500 - 35,000Hz. This means that even slow motion shots up to 500 frames/s and beyond are no longer a problem. Additionally, different dim curves can be set (gamma curve 0.1 - 9.9, logarithmic or linear).
The following DMX/RDM standards are possible: DMX512, DMX512(1990), DMX512-A and RDM V1.0 (E1.20 - 2006 ESTA standard)


---

Standalone mode / Master mode
Simple color and brightness adjustments can also be made directly on the driver (without DMX console or similar).
Brightness adjustment of all 24 channels separately adjustable from 0-100

4 simple effect programs (chaser) in 9 speed levels

---

Technical data:
Channels: 24
PWM frequency: 500 - 30.000Hz, adjustable
Voltage: 12V-24V DC
Power: power supply via external switching power supply (not included), 4A per channel
Input: DMX via XLR 5pin, DMX via RJ45, DCin triple design
Output: V+, channel 1-24, DMX. RJ45
IP class: IP 20
Dimensions: 265*83*42mm