AC radio dimmer for LK55 series (flush-mounted)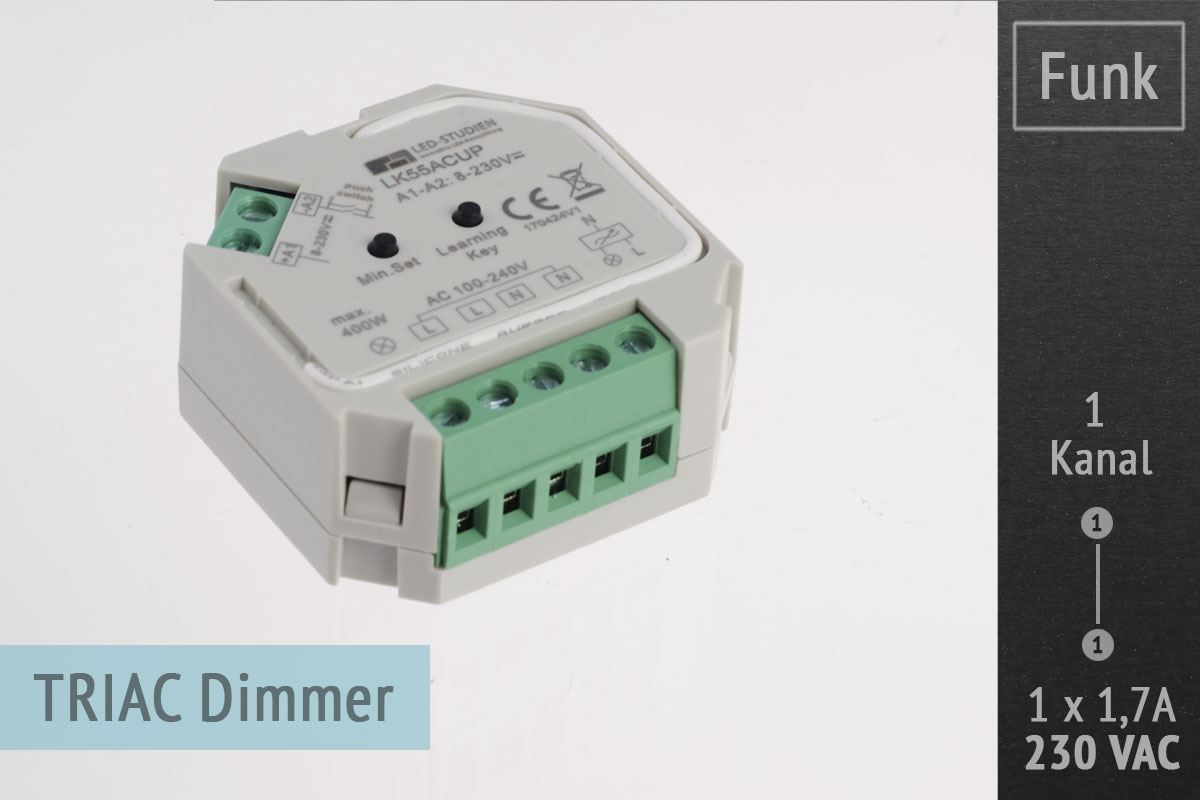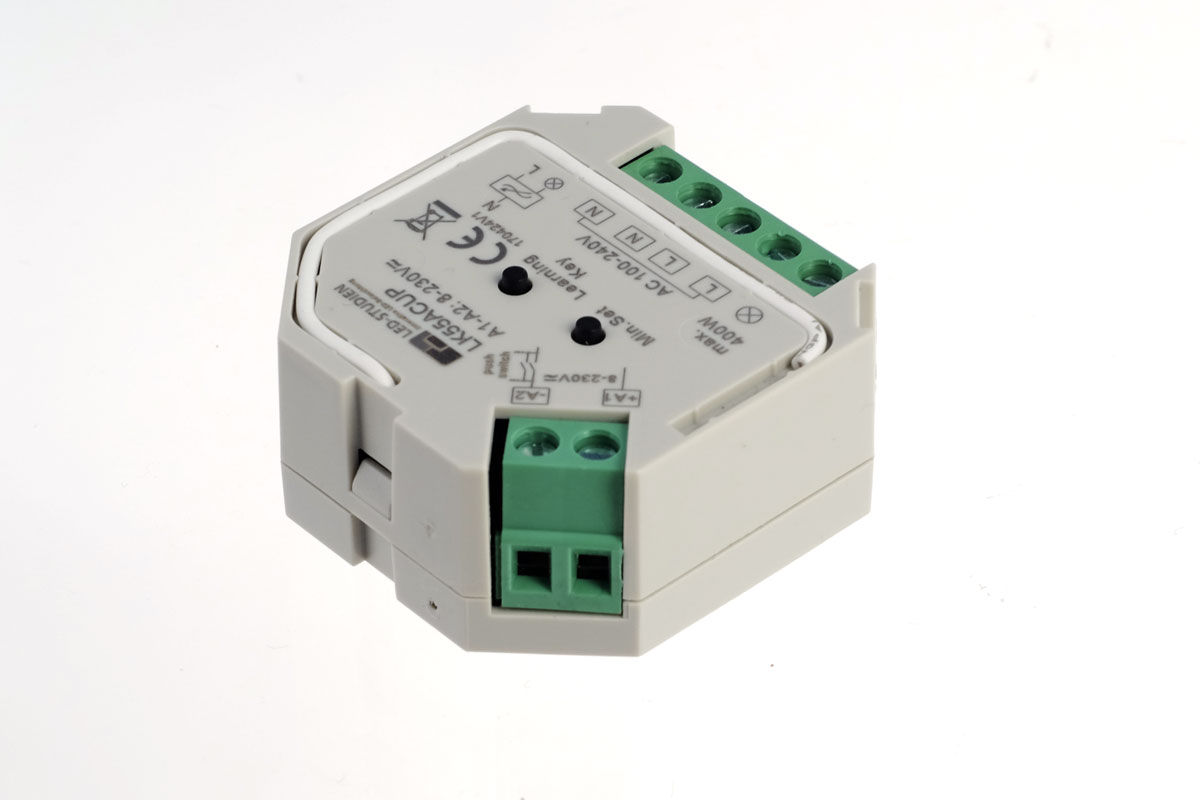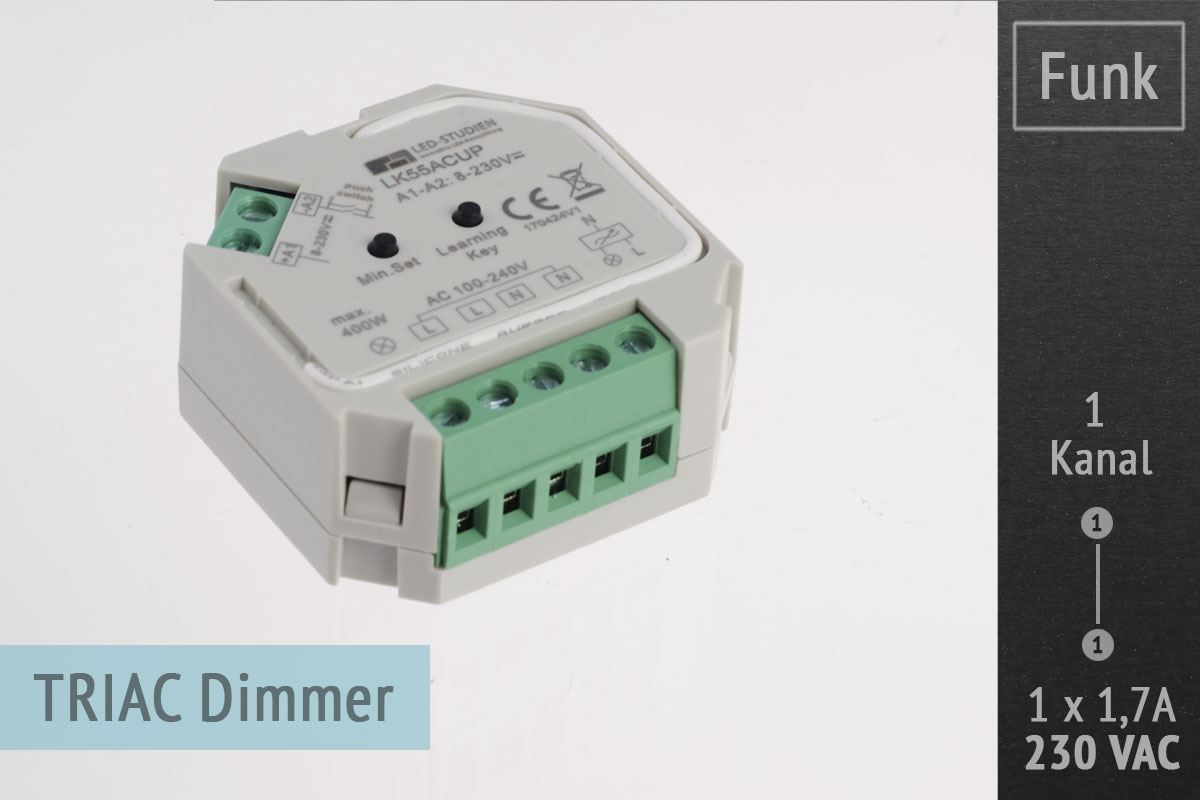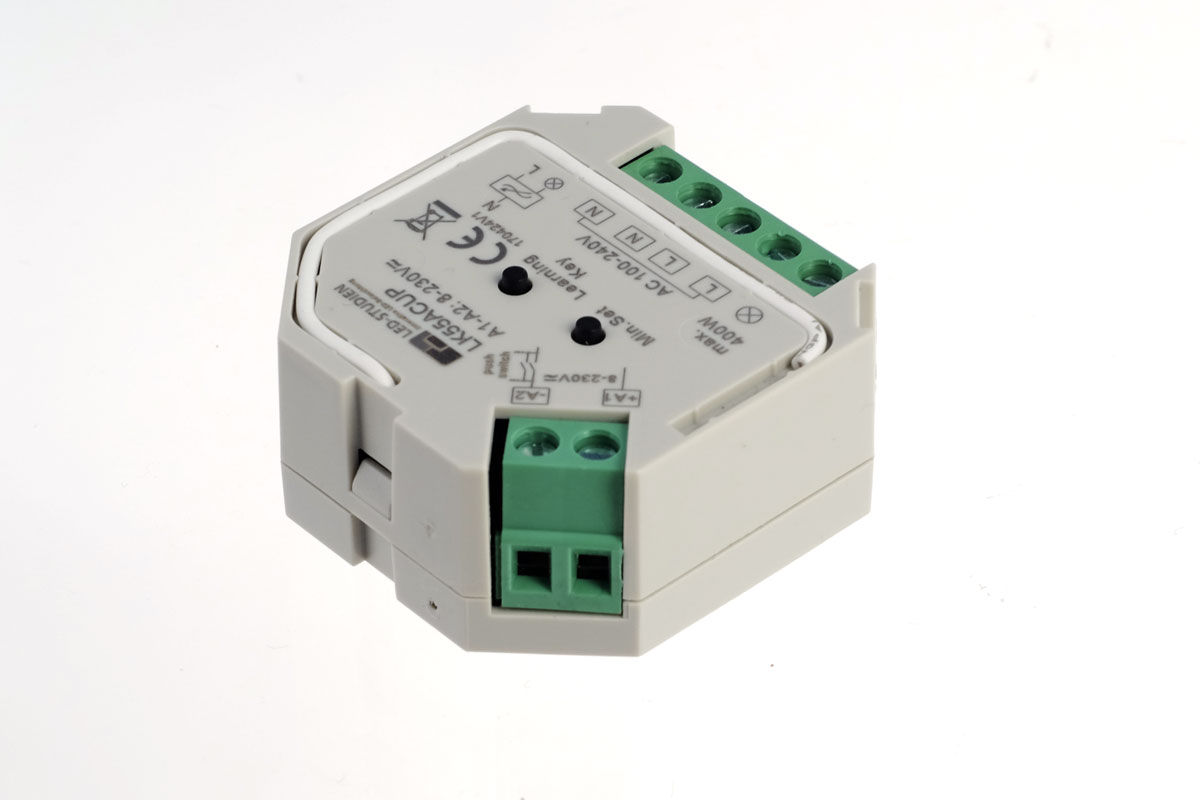 Available, delivery time 3-5 days
This driver allows the integration of 230 volt lights into your LK55 radio system. So you can now dim e.g. pendant lights, ceiling lamps, 230V spots and much more via the same radio controls.
Luminaires up to a maximum of 400 watts (1.4 amps) can be connected to the driver. 400W max. applies to resistive loads, e.g. normal incandescent and halogen lamps. For inductive & capacitive loads (e.g. LED lamps) 200W max. applies. The design is so compact that it fits into all common flush-mounted boxes or e.g. also in ceiling distributors. In addition to the control function via an LK55 radio remote control, the driver can also be operated via a typical 230V wall dimmer switch.


---

Technical data:
Input: 100 - 240 VAC
Output: 100 - 240 VAC, max. 1.5 Ampere
Connection: Input: L,N; Push-Dim Output: 1 x L,N
IP class: IP20
Dimensions: LxWxH 46x46x21mm
Dim method: TRIAC, phase cut (trailing edge)
Max. resistive load: 400W
Max. capacitive & inductive load: 200W


---

Operation via push-button input (PUSH DIM)

The LK55acup also offers 2 green screw terminals for a pushbutton input (PUSH DIM). For example, a simple pushbutton can be connected to this and thus operate the light without radio. Short keystroke switches the LEDs on and off. Long button press dims the LEDs up and down.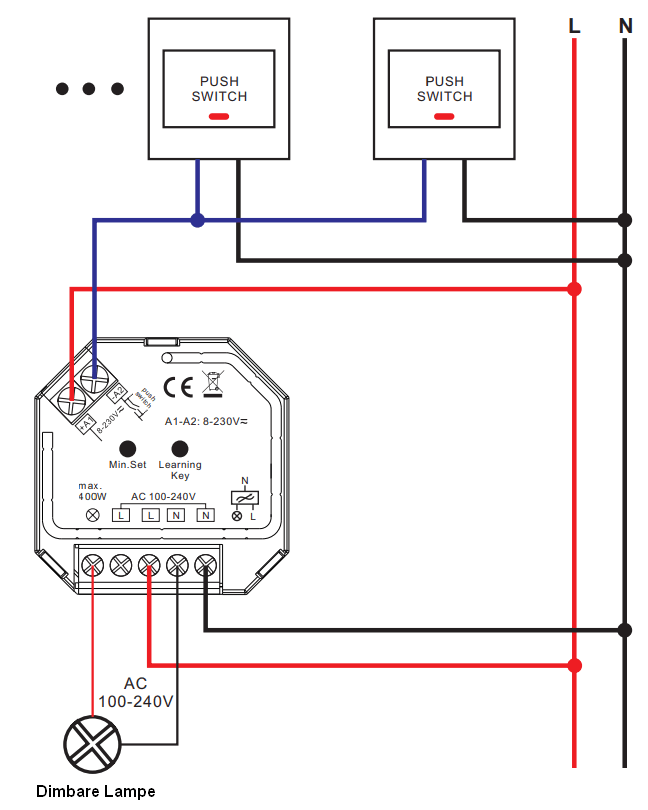 Suitable remote control for driver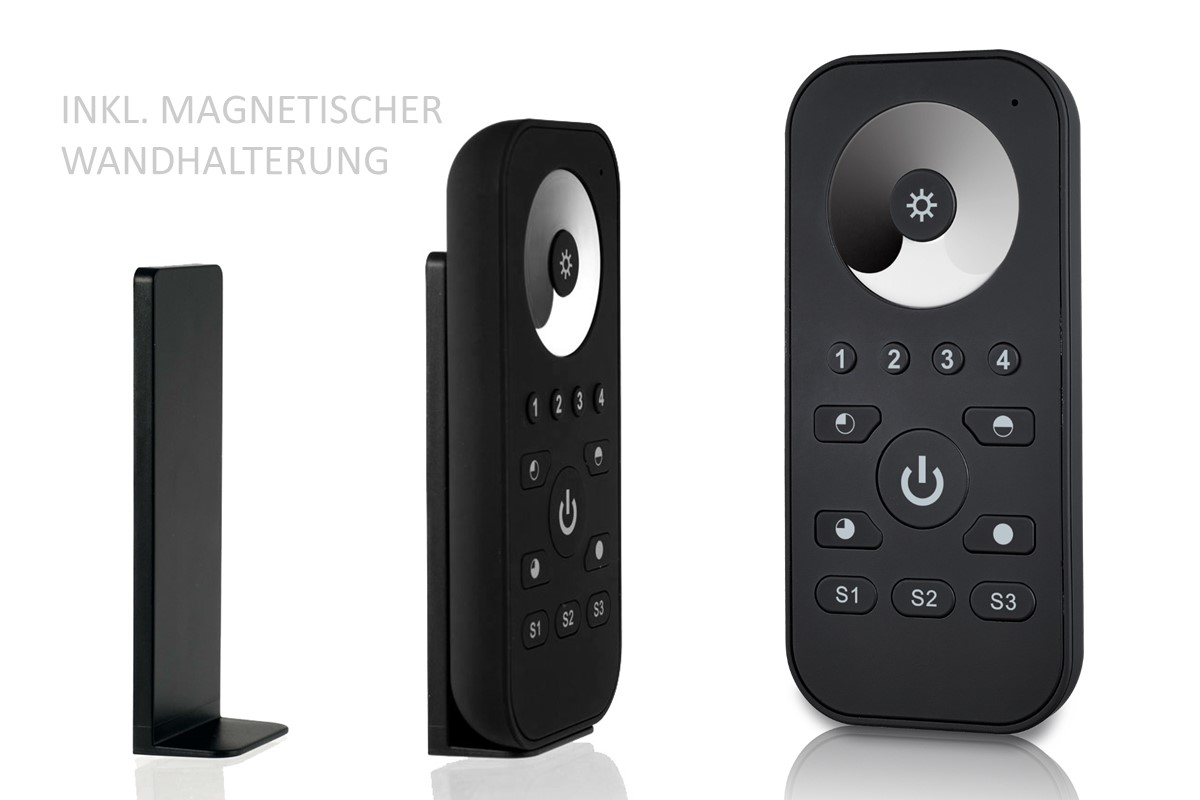 Handheld remote control touch wheel | 4 zones
Brightness control up to 4 light zones operateable Touch wheel for adjusting the brightness 1 Channel 3 memory keys for individual settings All remote controls can operate all drivers / receivers of the LK55 series and, if required, also the WiFi driver LK35. It is also possible for several remote controls to operate one driver. E.g. a handheld remote control and an additional wireless wall panel or several wireless wall panels at different positions in the room. If required, up to 8 remote controls can operate 1 driver. NOTICE: The LK55 remote control for pure dimming should not be used in combination with CCT LED strips (adjustable color temperature) or RGBW LED strips, but only for pure white LED strips with fixed color temperature. Background: When dimming via you would lose all color settings here, because the LED drivers drive all outputs (RGBW or WW/KW) down or up identically. Instead, dim via the appropriate CCT or RGBW remote controls. Technical data: Item no. LK55FB1 Power supply 3 x 1,5V AAA batteries Dimensions (LxWxH) 120x55x17mm Operation: This video explains the functions of the LK55FB1: