Schuko connection cable, 3-wire, 150cm, white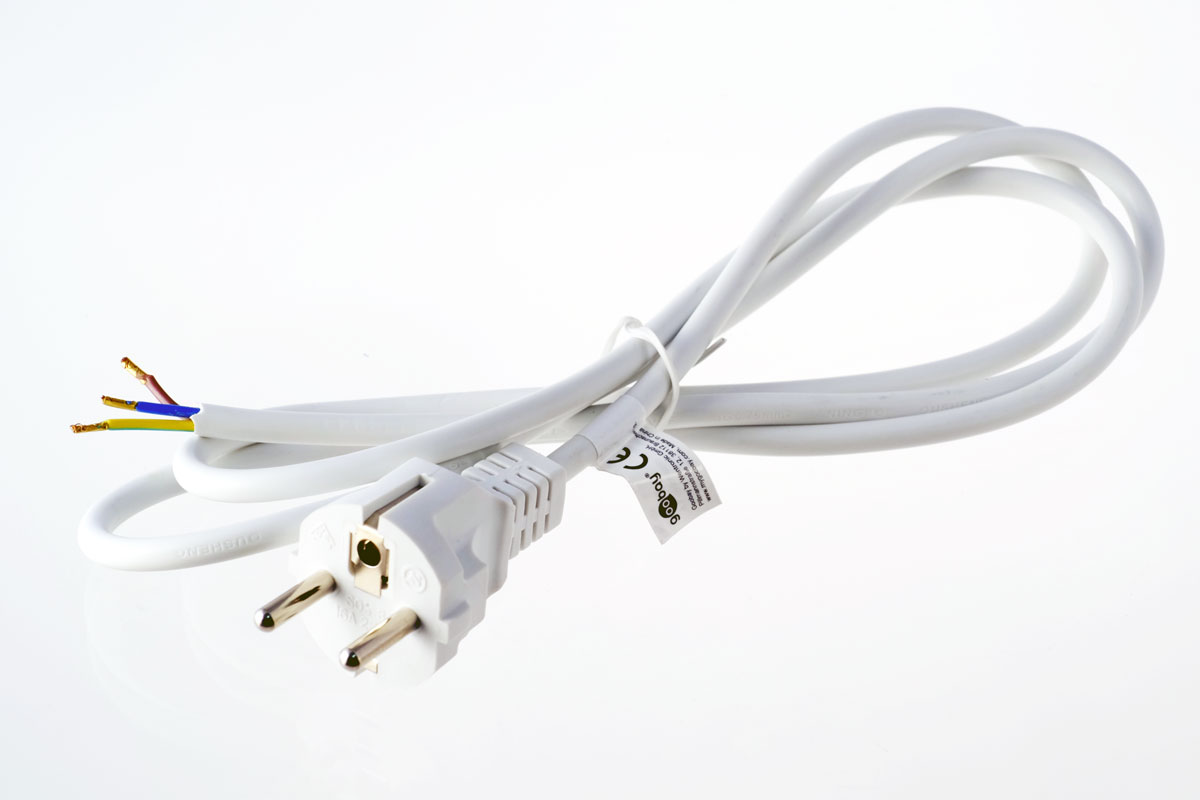 Available, delivery time: 3-5 days
For all larger power supplies with protective contact leads, such as the entire Meanwell HLG series.
Straight grounding plug (CEE 7/4) and open end with wire end ferrules.


---

Notice:
The connection of 230V supply lines must never be carried out under current and must be carried out by a qualified electrician. There is a danger to life here!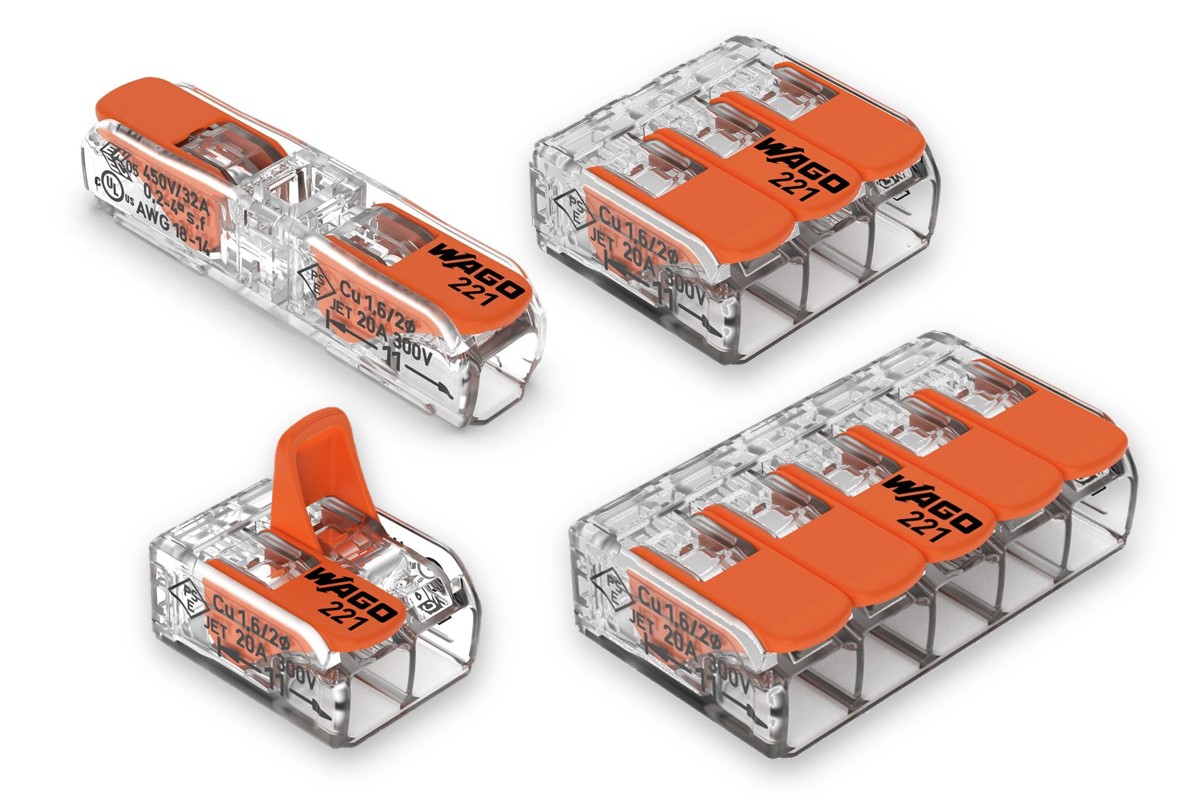 WAGO terminal 221 2 cored
WAGO's new COMPACT connection terminal 221 is suitable for all types of conductors. The operating levers move smoothly, yet you have a wide range for the cross-section and a secure connection. Technical data: Total number of potentials 1 Color transparent Design data according to 1 EN 60664 Rated voltage EN (1) [V] 450 Rated surge voltage (1) [kV] 4 Rated current (1) [A] 32 Connection technology (1) CAGE CLAMP® Ladder type 1 solid + stranded Cross section from 0.2 mm² / 24AWG Cross section until 4 mm² / 12 AWG Ladder type 2 finely stranded Cross section from 0.14 mm² / 24 AWG Cross section until 4 mm² /12 AWG Stripping length from 11 mm Wiring type Side wiring Flammability class according to UL 94 V2 Weight [g] 2,5 Width 2/3/5 pole 13.1/18.7/29.9 mm Height 8.3 mm Depth 18.6 mm