RGBW-Cable 4x0,25mm² + 1x0,8mm² - black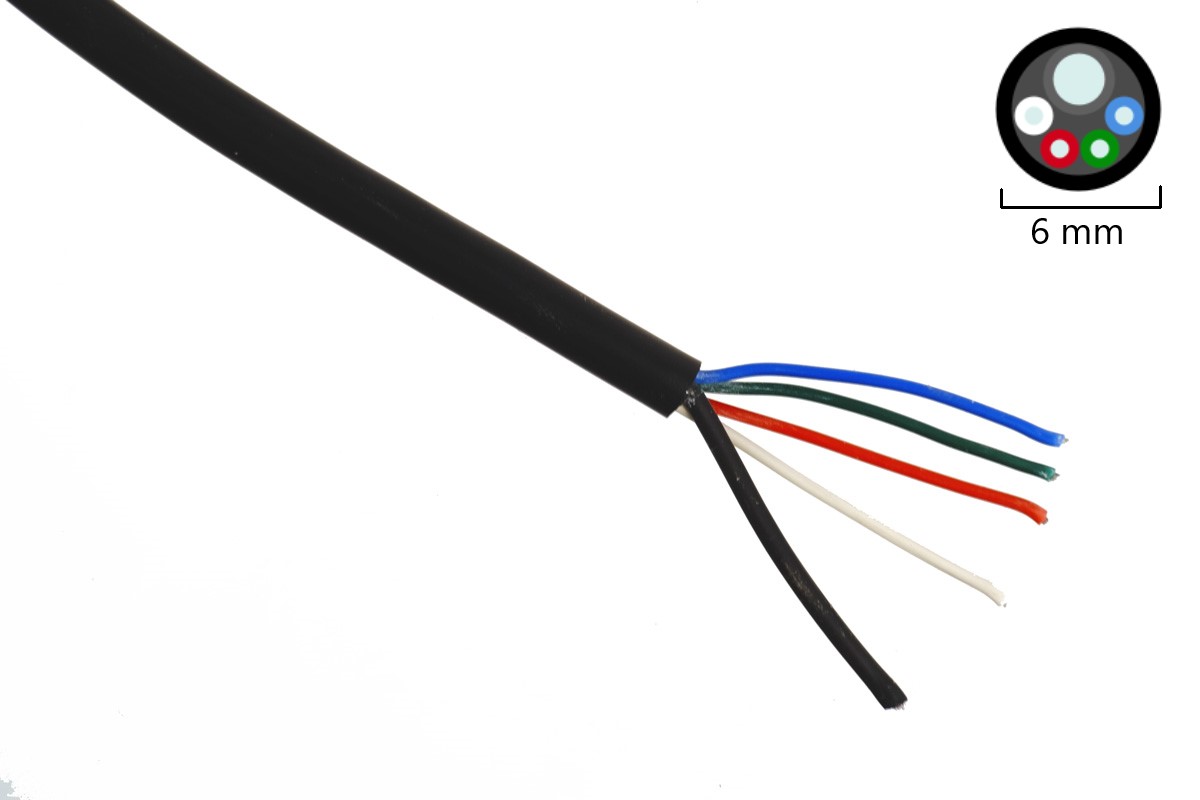 Available, delivery time: 3-5 days
This cable is optimal suitable for our 4in1 RGBW LED strips. All color line power (RGB and white) have a diameter of 0.25mm². For the common voltage supply (common plus) 0.8mm² are available.


---

Scope of delivery: RGBW cable - length according to your quantity specification


---

Note
It can be difficult to solder the common positive wire with 0.8mm² cross-section to the sometimes quite narrow solder pads of the LED strip. 2 solutions are available here:
1. after you have stripped the 0.8mm² wire, cut off about half of the individual copper wires again at this end. The now significantly reduced cross-section of the wire is much easier to solder to the LED strip.
2. take a short piece (10cm) of wire with a smaller cross-section, e.g. 0.5mm². Solder this to the LED strip and then connect it to the 0.8mm² positive wire of the RGBW cable. For the connection, you can use a WAGO clamp or you lead both cables into a wire end sleeve, crimp them and (before!) slide a heat shrink tube over them for insulation.


---

Technical data:
Max. Current load: 8A total, 2A per channel
Temperature range: -5° to +70°C
Outer diameter: 6mm
Properties "RGBW-Cable 4x0,25mm² + 1x0,8mm² - black"
Data according to manufacturer. Errors and changes reserved.