Teabot
Teabot is a practical everyday helper for all tea lovers, with which the tea turns out perfectly - every time and automatically!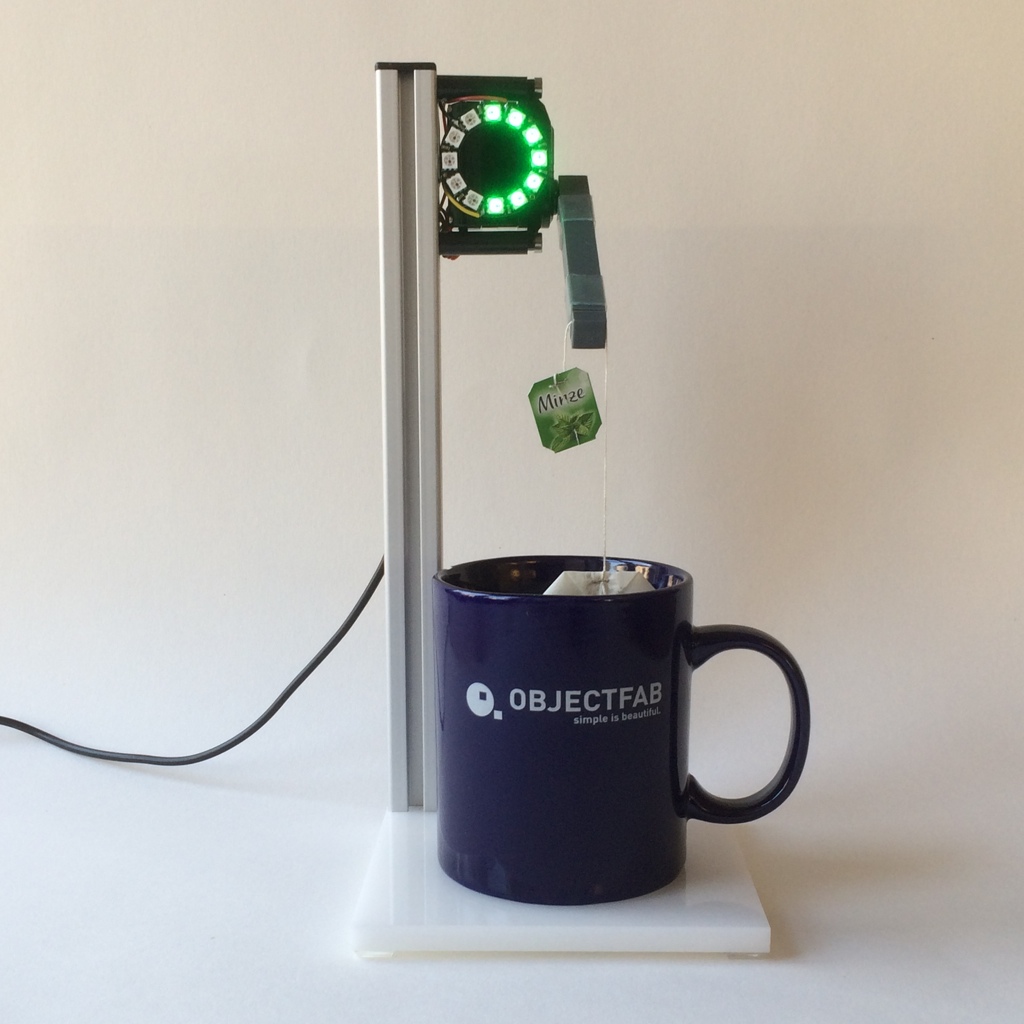 Teabot single
With the Teabot, tea succeeds every time - and automatically! Thanks to the built-in temperature sensor, the Teabot automatically detects when brewing is started and sets the previously set timer to the minute. During the brewing phase, the practical LED ring informs you how much longer the tea needs. When it's finally time, the tea bag is lifted out of the cup and the built-in piezzo speaker informs you that the tea enjoyment can begin. Teabot is supplied compactly as a kit with all the necessary parts, which include: Aluminum profile and ready-cut acrylic parts (base and front plate, arm for attaching the tea bag). Arduino micro Servor motor LED ring with 12 LEDs circuit board ready for self assembly Piezzo speaker, push button, cables and other small electronic parts various small mechanical parts (screws, spacers, sliding blocks) Only a micro USB cable and a suitable USB power supply (1A) are needed for operation. The assembly requires some manual skills, such as handling a screwdriver, cordless screwdriver and soldering iron. In addition, the supplied microcontroller must be programmed, for which you should be able to handle a basic PC/Mac. Programming experience is an advantage, but not necessary, as a working program code is provided. The assembly including programming can be done in about one to two hours, depending on the level of knowledge and practice. A complete list of all parts and all the tools needed, as well as detailed assembly instructions and the finished program code can be found in our blog article on the Teabot. Due to the open source Arduino microcontroller, the programming can be modified completely openly, so that for example color effects are displayed on the LED ring during the waiting phase a second countdown to let the tea draw is started and much more... Thus, the kit is ideal to gain experience with the soldering iron or to find an easy entry into the programming of microcontrollers. We would like to thank Agile-Hardware/Objectfab for providing the kit. Technical data: Item no. TBs Item Teabot single Kit Power supply 5VDC / 1A via Micro-USB (power supply not included) Dimensions 12cm x 12cm x 30cm (LxWxH, assembled) Typ LED-Ring Adafruit NeoPixel-Ring with 12 LEDs Typ WS2812B / SK6812 Typ Servo-Motor Carson CS-6 with 6 kg (Ncm) Stellkraft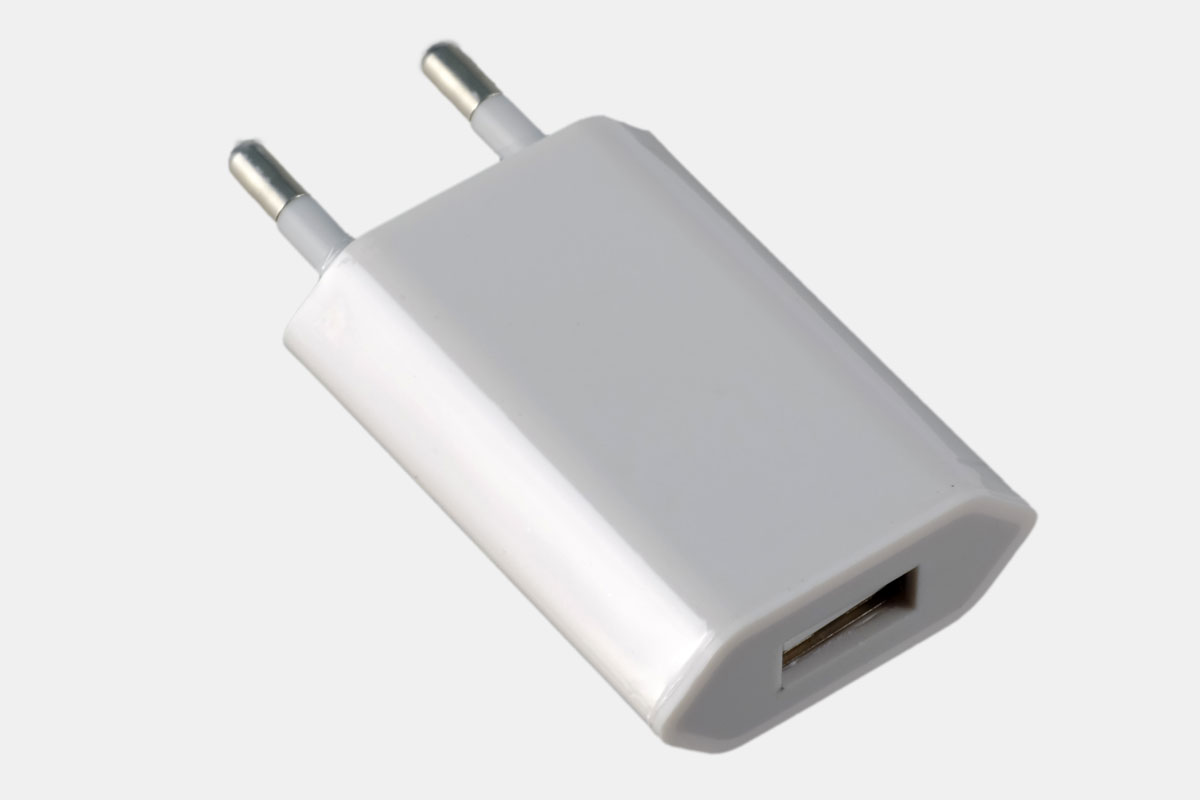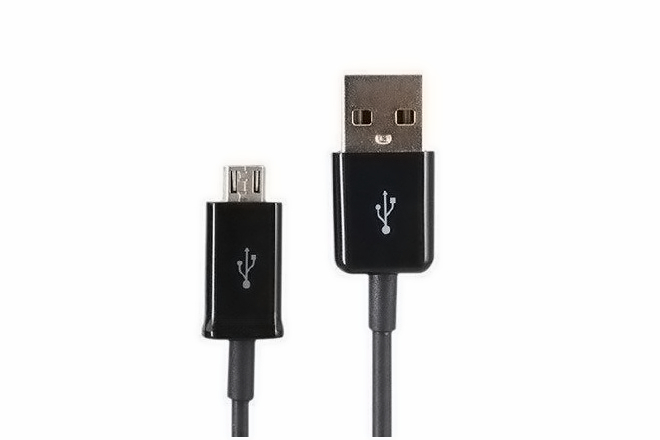 µUSB cable 1m
This is a micro USB cable for connecting the SEDU to a PC or similar. The SEDU is supplied with voltage via this connection. For standalone operation, a 5V / 1A power supply is therefore still required.
Product number:
LED523kabel