BiColor LED panel with 600 LEDs, 50x10cm, approx. 8.500lm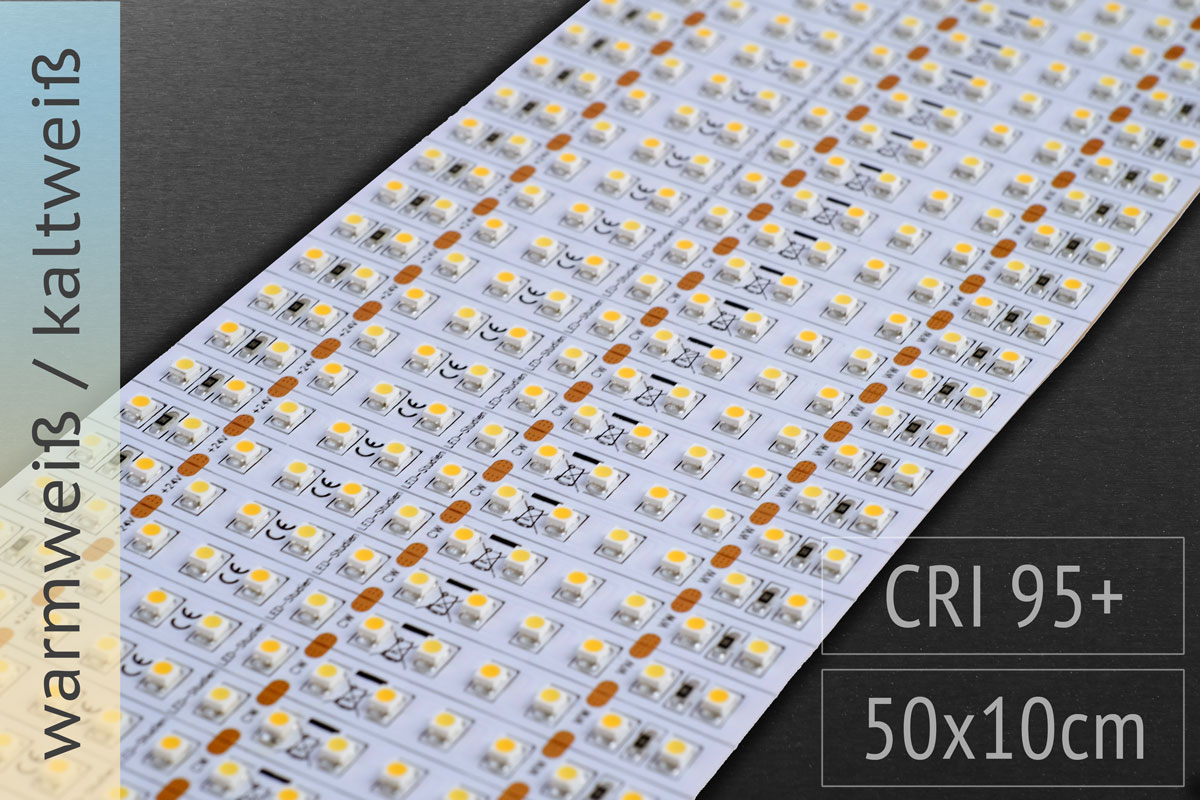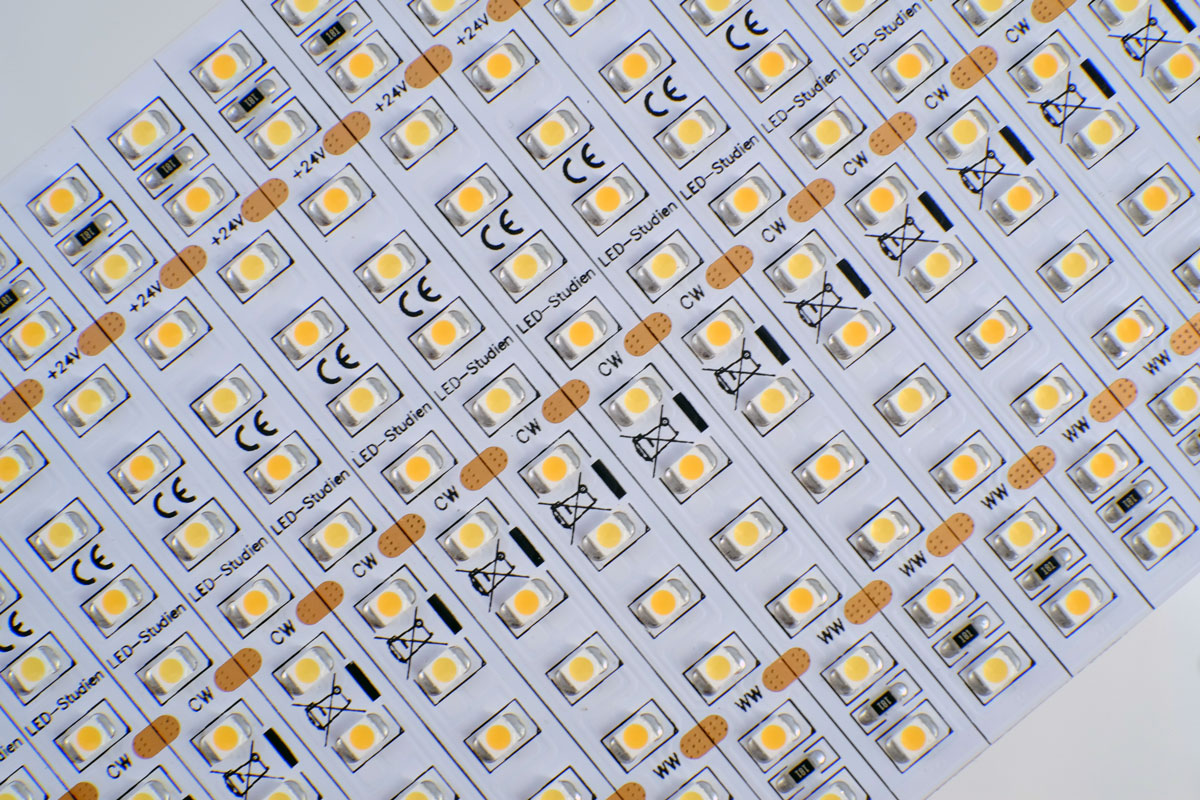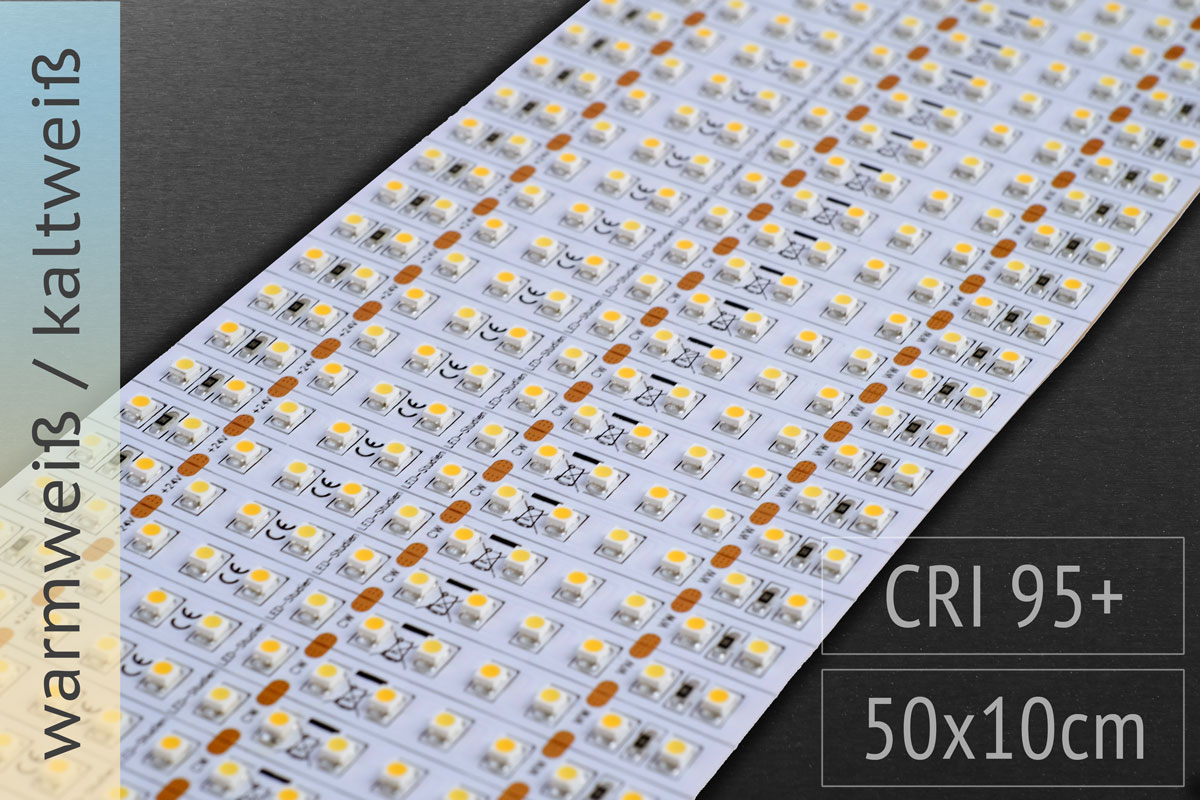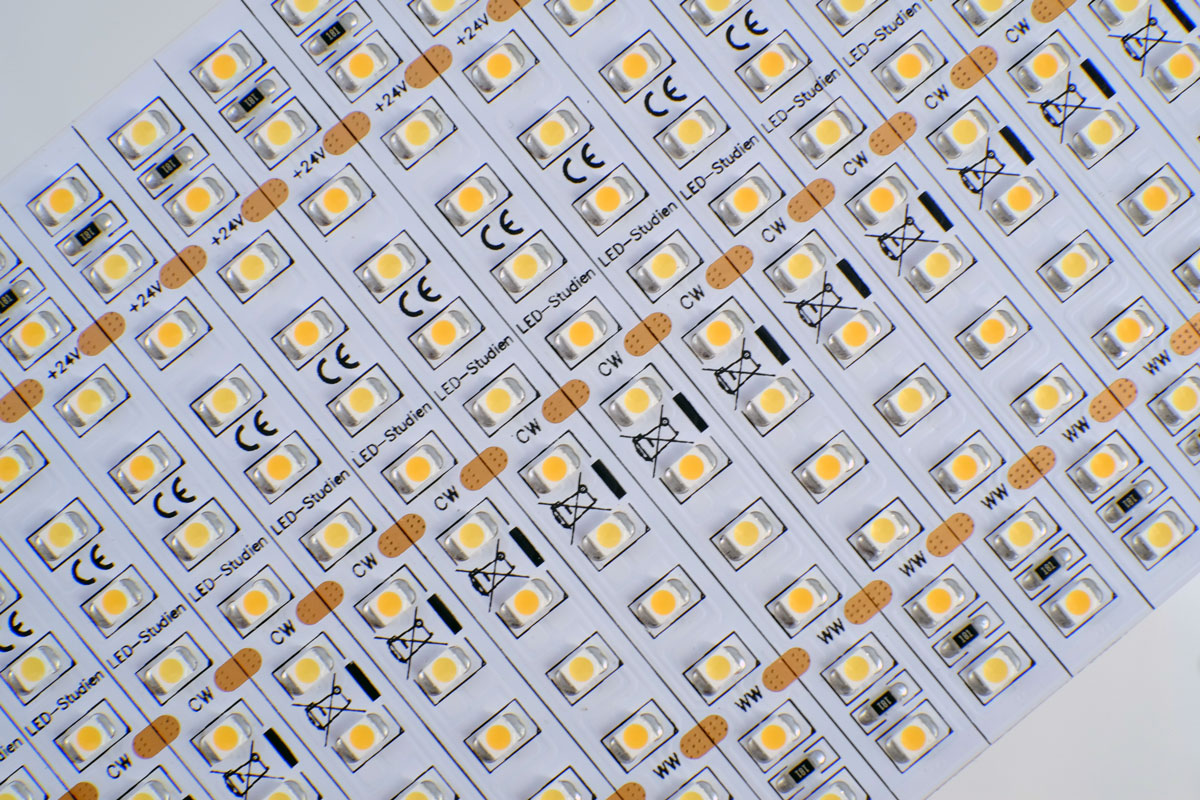 €90.30*
%
€129.00*
(30% saved)
previously €129.00*
Available, delivery time 3-5 days
---
LED type: 3528
warm white & cool white mixed
600 LED (300 warm white, 300 cool white)
Color rendering: High CRI>95
Total brightness: approx. 8,500lm
Voltage: 24 Volt DC
Power: 80 Watt
Dimensions: 500x100mm
---

BiColor LED panel matrix with a total of 600 LEDs on an area of 50 x 10cm. BiColor means that warm white and cool white LEDs are arranged alternately and with the appropriate control, not only the brightness, but also the color temperature can be controlled continuously. With well over 8,000 lumens, this LED array is extremely bright and highly efficient. At a distance of 1m, almost 2,500 lux are achieved. Here are the photometric data:
1m distance: approx. 2.500Lux
2m distance: approx. 600Lux
3m distance: approx. 280Lux
The BiColor panels are of very high quality and robust design. They can be shortened in centimeter intervals by simply cutting them off and thus can be changed to smaller panels of any size. At each centimeter section are the corresponding contacts for a power supply. You can even make 50 small 1x10cm panels if needed.
---
Notes on accessories:
For the operation of a 50x10cm panel a 24V power supply with 100 Watt is recommended.
https://shop.led-studien.de/de/zubehor/netzteile/24v-netzteile
For brightness and color control a 2-channel controller with min. 4 amps is needed. 80W / 24V = 4 Amps.
https://shop.led-studien.de/de/controller/dimmer-1-2-kanal
Answers to frequently asked questions can be found in our FAQ.
---