RGB cable 3x0,15mm², 1x0,4mm² - white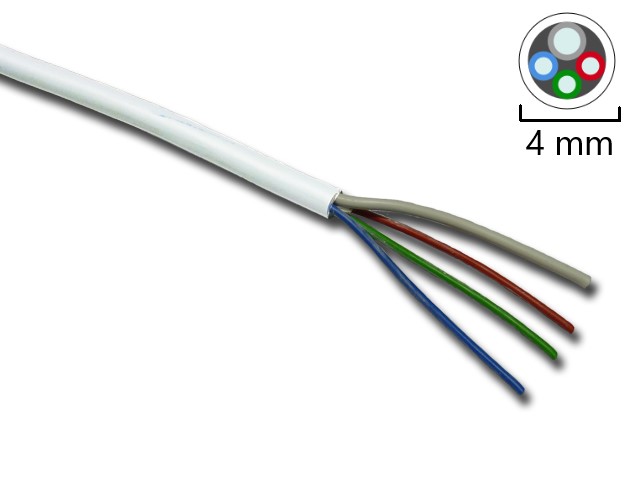 Available, delivery time 3-5 days
This cable is specially designed for use with RGB solutions. The problem that the common connection is always loaded with 3 times the current is thus solved. In addition, the cables are kept accordingly RGB-colored and thus safe to connect.


---

Scope of delivery: RGB cable - length according to your quantity specification


---
​
Please enter the desired quantity as item number. The delivery is usually made as one piece. If this is not possible for technical reasons, you will be informed in advance.


---

Technical data:

3 cores 0,15mm² | 1 core 0,4mm²
PVC (Y), unshielded according to UDE0207
Temperature range: -30° to +70°C dormant, -5° to +70°C moving
Outer diameter: 5,3mm
Voltage up to 24V DC

Properties "RGB cable 3x0,15mm², 1x0,4mm² - white"
Data according to manufacturer. Errors and changes reserved.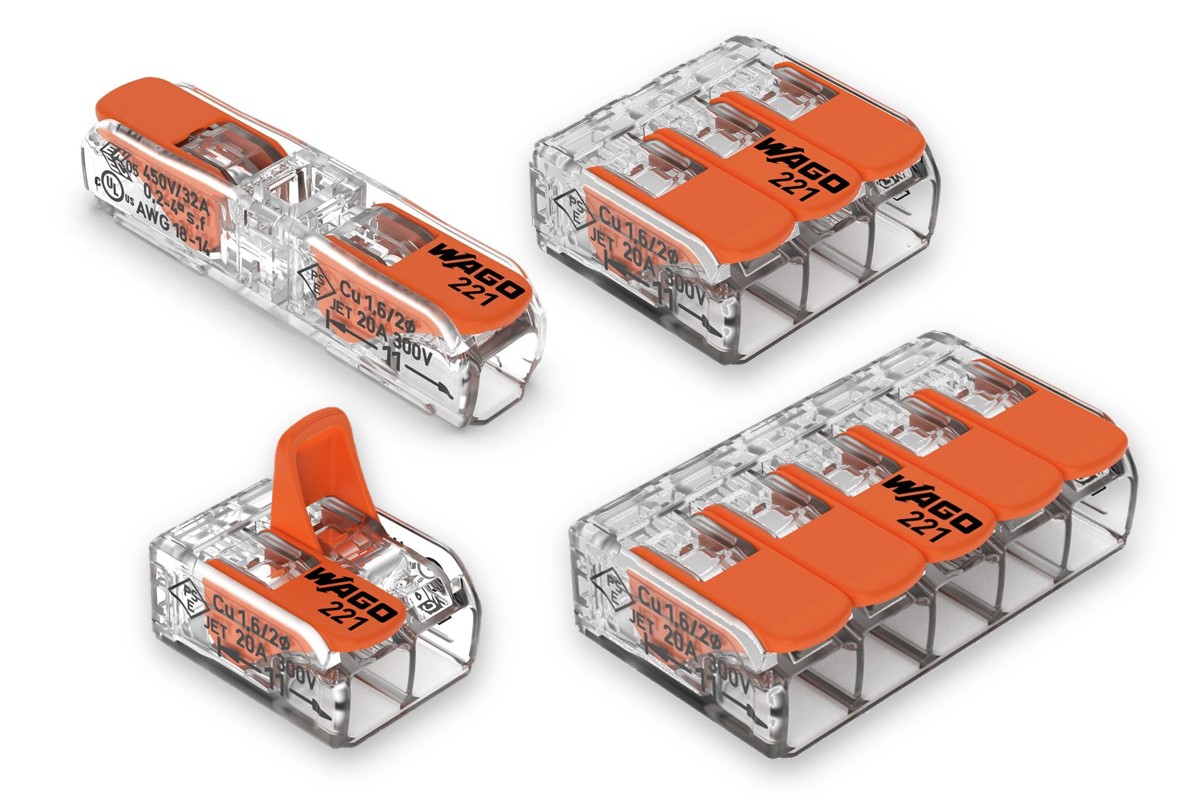 WAGO terminal 221 2 cored
WAGO's new COMPACT connection terminal 221 is suitable for all types of conductors. The operating levers move smoothly, yet you have a wide range for the cross-section and a secure connection. Technical data: Total number of potentials 1 Color transparent Design data according to 1 EN 60664 Rated voltage EN (1) [V] 450 Rated surge voltage (1) [kV] 4 Rated current (1) [A] 32 Connection technology (1) CAGE CLAMP® Ladder type 1 solid + stranded Cross section from 0.2 mm² / 24AWG Cross section until 4 mm² / 12 AWG Ladder type 2 finely stranded Cross section from 0.14 mm² / 24 AWG Cross section until 4 mm² /12 AWG Stripping length from 11 mm Wiring type Side wiring Flammability class according to UL 94 V2 Weight [g] 2,5 Width 2/3/5 pole 13.1/18.7/29.9 mm Height 8.3 mm Depth 18.6 mm